There's a new way to build and manage websites that is taking the industry by storm. And this system is driven by HubSpot, one of the world's leading business growth technology platforms.
HubSpot has created a Content Management System (CMS) that is powered by its Customer Relationship Management (CRM) platform. This means that the system is designed for so much more than website building, it has the ability to turn your website into a lead-generating machine.
Make no mistake, the HubSpot CMS is an absolute game changer for businesses of all sizes, who are looking for an enterprise level CMS to power their new website.
The HubSpot Starter CMS License costs just $25 per month. Enterprise CMS License fees start from just a few hundred dollars per month INCLUDING enterprise level website hosting
The Power of AI at your fingertips!
HubSpot's CMS platform harnesses the incredible power of AI, integrating it with ChatGPT to revolutionize the way you manage your website on a daily basis. By leveraging cutting-edge technology, HubSpot takes the hassle out of website management, saving you valuable time, eliminating stress, and reducing frustration.
With the seamless integration of AI, you can effortlessly streamline your website operations, leaving you free to focus on what truly matters – growing your business. Experience the remarkable ease and efficiency of HubSpot's pre-integrated AI solution, empowering you to take control of your website like never before.
Hubspot CMS Demo
Benefits of the HubSpot CMS
The HubSpot CMS provides marketers, developers, and businesses with an array of benefits including:
Today's successful businesses are the ones that create a world-class, personalized experience for their customers and these experiences are vital for website creation. But, how do you create a personalized website experience for website visitors? In the past technology and methodology worked separately but today, HubSpot's CMS brings these two business tactics together on behalf of your customers.
The HubSpot CMS is built on a Customer Relationship Management (CRM) platform and because of this, the CMS is able to leverage a unified and cohesive view of the visitor and customers so developers and marketers are able to easily produce experiences that keep up with modern-day client expectation. This expectation is based on personalization and customization for the individual customer or website visitor.
Because the CMS is powered by a CRM system. Rich customer data and interactions can be tracked and measured, providing marketers a fully rounded view of individual customers. This data allows marketers to then craft experiences based on this information, helping you create the ideal personalized customer experience, one that is catered to the individual.
Marketer and Developer Alignment
In the past, CMS's were difficult for marketers to embrace and "own" because they always had to work through another team/individual to make any changes to a website. Processes would become complicated and websites would end up becoming stale and static. These processes are an issue for marketers as they are essentially at the mercy of other departments or individuals which in turn, holds up sales and business growth.
The HubSpot CMS has been designed for departmental alignment, allowing marketers to take ownership of the website in their own right. They are able to leverage the tools and content creation experience and make changes to the website when required without having to rely on developers. This allows developers to focus on what they do best while giving marketers the opportunity to better business growth. Essentially, the HubSpot CMS allows marketers to focus on creating the best possible customer experience without having to worry about internal processes.
Saving you Time and Money
As the HubSpot CMS is an all-in-one platform, your developer team no longer has to rely on plug-ins, external servers, and website hosting (etc.) With the CMS, you have everything you need to create a high-quality website using drag and drop editors and access themes and templates. This saves everyone, from marketers to developers, an enormous amount of time and means that you can focus on creating incredible user experiences and can rely on HubSpot's CMS for security and speed.
Essentially, if you want to create the best website experience for your consumers, grow your business and improve your bottom line, then the HubSpot CMS is the system you have been searching for.
HubSpot's CMS is integrated directly with ChatGPT, an advanced artificial intelligence tool that opens up a world of content creation opportunities for your business and website managers. With this integration, you can harness the power of AI to generate engaging and personalized content for your website.
ChatGPT utilizes state-of-the-art language models to assist you in creating compelling blog posts, product descriptions, landing page copy, and more. It can help you brainstorm ideas, refine your messaging, and even automate parts of the content creation process. Say goodbye to writer's block and hello to a seamless content creation experience.
By leveraging the combined capabilities of HubSpot's CMS and ChatGPT, you can enhance your website's user experience and drive greater customer engagement. The AI-powered content generation allows you to deliver tailored messaging that resonates with your target audience, ultimately leading to higher conversion rates and increased customer satisfaction.
The integration between HubSpot's CMS and ChatGPT is available across both the Enterprise and Professional tiers, making it accessible to businesses of all sizes. Whether you're a small startup or a large corporation, this powerful combination empowers you to stay ahead of the competition and achieve your business goals.
The CMS options on offer include Enterprise and Professional tiers, which allow for businesses of all sizes to benefit. It is an all-in-one solution for businesses to use and grow with. It allows for changes to be made to websites with ease, from having integrations to site security and multiple domains.
IS YOUR COMPANY SET TO SURVIVE IN 2023?
Business Growth Guide in 2023
Economies, companies, and the world at large have witnessed massive changes over the last three years. It's businesses with the dexterity and agility to shift with the times that stay ahead of the game. At NEXA, we don't just want your business to survive in ever-evolving markets and business environments. We want you to thrive. NEXA's 2023 edition of the Business Growth Guide is designed to show you just how your business can achieve that.
The Business Growth Guide is filled with all the fundamental knowledge you need to orient your business goals for 2023, as well as the latest information about marketing, sales, service, and people. Put your business ahead with a copy of this valuable, free resource.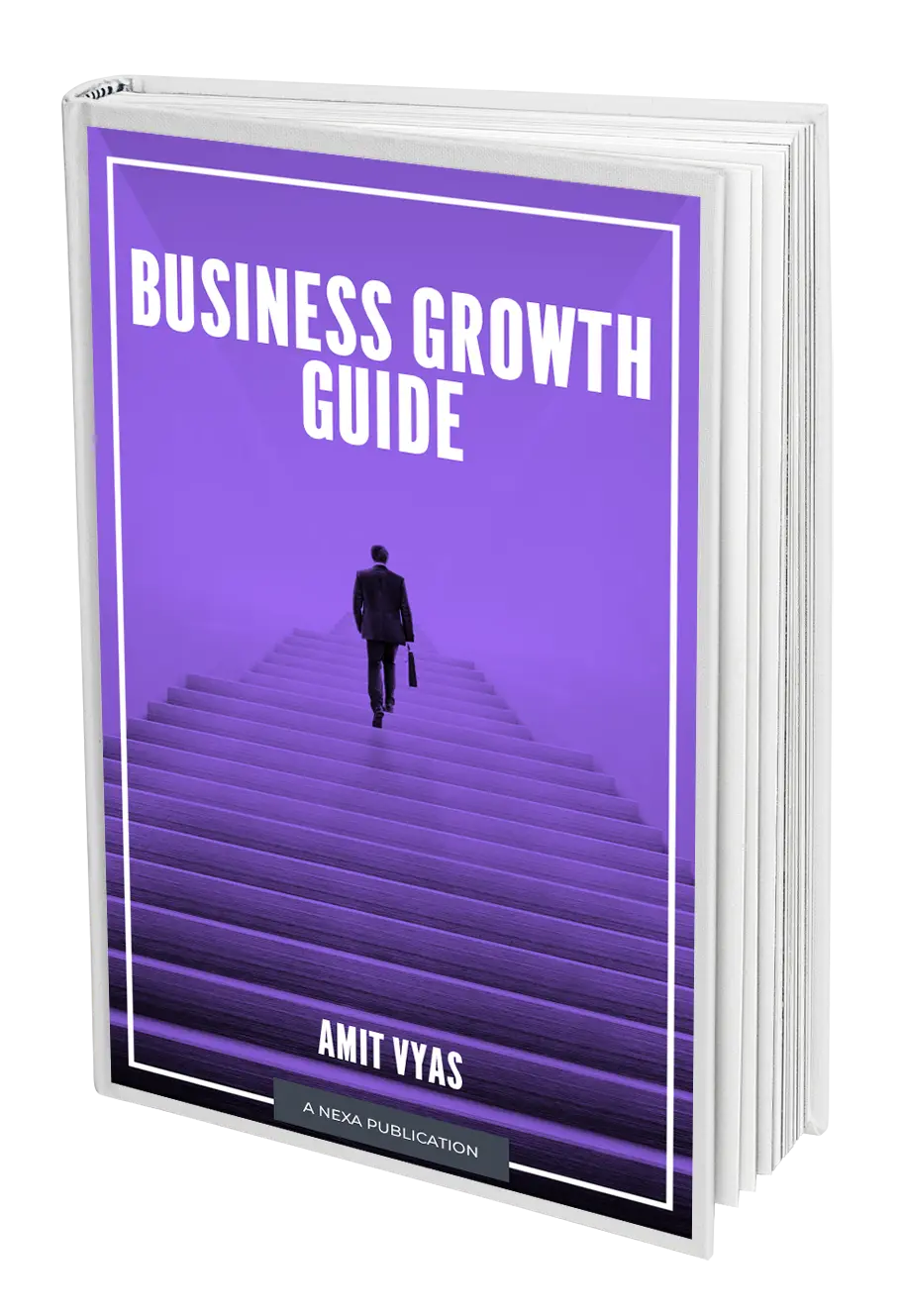 Stay Plugged
Subscribe to our newsletter and stay updated on the latest design stories, new projects and case studies.