EXPERTS IN FIELD
Content Creation & Distribution Services:
Content creation is a vital part of digital marketing. It refers to all of the marketing material you create and share to communicate with an audience. Without content, there would be nothing to post on your marketing channels and nothing to advertise. That said, content can market your business in more ways than one.

It is what attracts online prospects, whether it be videos, imagery, informative blog articles, podcasts or e-guides. High-quality content has a significant effect on the effectiveness of digital campaigns. One can see how generally this makes up a third of marketing budgets. Businesses need to invest time and budget into developing a strategy.
Once you have high quality and engaging content, it's also critical to optimize it and ensure that this content gets distributed among the desired target audiences, in a way that leads to engaging interactions. It's incredible that we regularly see high-production videos with only a handful of views on YouTube. This happens when a clearly defined content distribution strategy is not in place.
Content online can do wonders for your business, most notably in the long-term. This is because it takes time to build your search engine ranking. It is, however, essential, as, without online visibility, your business can easily get lost among all of the other content online. Its primary functions are to:
Educate

Promote

Guide

Inform

Transform
Nexa has a team of copywriters who can create specialized content for your business, whether you need videos, photography, articles or captions and short copy. We create content and distribute it on your behalf. This requires content planning and scheduling. Content can include eBooks, webinars, videos, podcasts, infographics, case studies, animations, slides, listicles, quizzes and digital magazines. The diversity allows you to reach and appeal to your audiences in multiple ways.
Think about how you can boost your digital presence with great content - whether it's with an eBook, a video series or web copy designed to provide you with maximum returns. Content is your brand's output in a culmination of creativity and storytelling, with the ability to powerfully influence your audience.
This form of marketing includes various roles, including strategists, creators, editors and designers, to name but a few. When working on a set for a shoot, for instance, you may also require a stylist and film crew. These skill sets are all creative yet diverse and usually specialized. It is for this reason that businesses prefer to work with an agency like Nexa, as they have a team of all of the above, ready and raring to go. On the distribution side, researchers and managers ensure what you produce delivers optimal results.
Nexa's content creators and distributors will provide your business with:
Inspiration from our team of experienced specialists from various industries who are also knowledgeable about trends

Management and distribution of the content in a timely and consistent manner

Specialists in multiple forms of content creation

Reliable turnaround times

Traffic to your website and channels

Optimizing content to encourage engagement

Produce storytelling for your business in a way that showcases your brand

Generating, nurturing and converting leads

Keep your business current and relevant by building its online presence

Improving your business's rankings on search engines with SEO practices and keywords

Conduct research, both before content production and after the distribution thereof
The team at Nexa have worked with brands from various industries to create award-winning content creation and campaigns. From boosting digital marketing to creating digital pr strategies, we understand the power of content and believe all businesses need to harness it.
IS YOUR COMPANY SET TO SURVIVE IN 2021?
Business Survival in 2021
IN THE AGE OF COVID-19, SURVIVAL WILL BE THE FOUNDATION FOR FUTURE GROWTH
It's time to take the next steps for your business.
Great strides have been made since the dark days 2020 and with the global vaccination drive, businesses are starting to breathe again.
Consumers have already shifted to a new definition of "normal": habits have changed, buying decisions have been altered, and the whole consumer journey has been turned on its head. How can businesses adapt and cope with this "new" version of the world?
How can innovation help companies to achieve sustainable growth? What is the role of technology in this shift?
Our new book: Business Revival in 2021: Healing from COVID-19 aims to not only help businesses that need support but to also provide tips, tactics and recommendations to help businesses to identify and nurture new opportunities.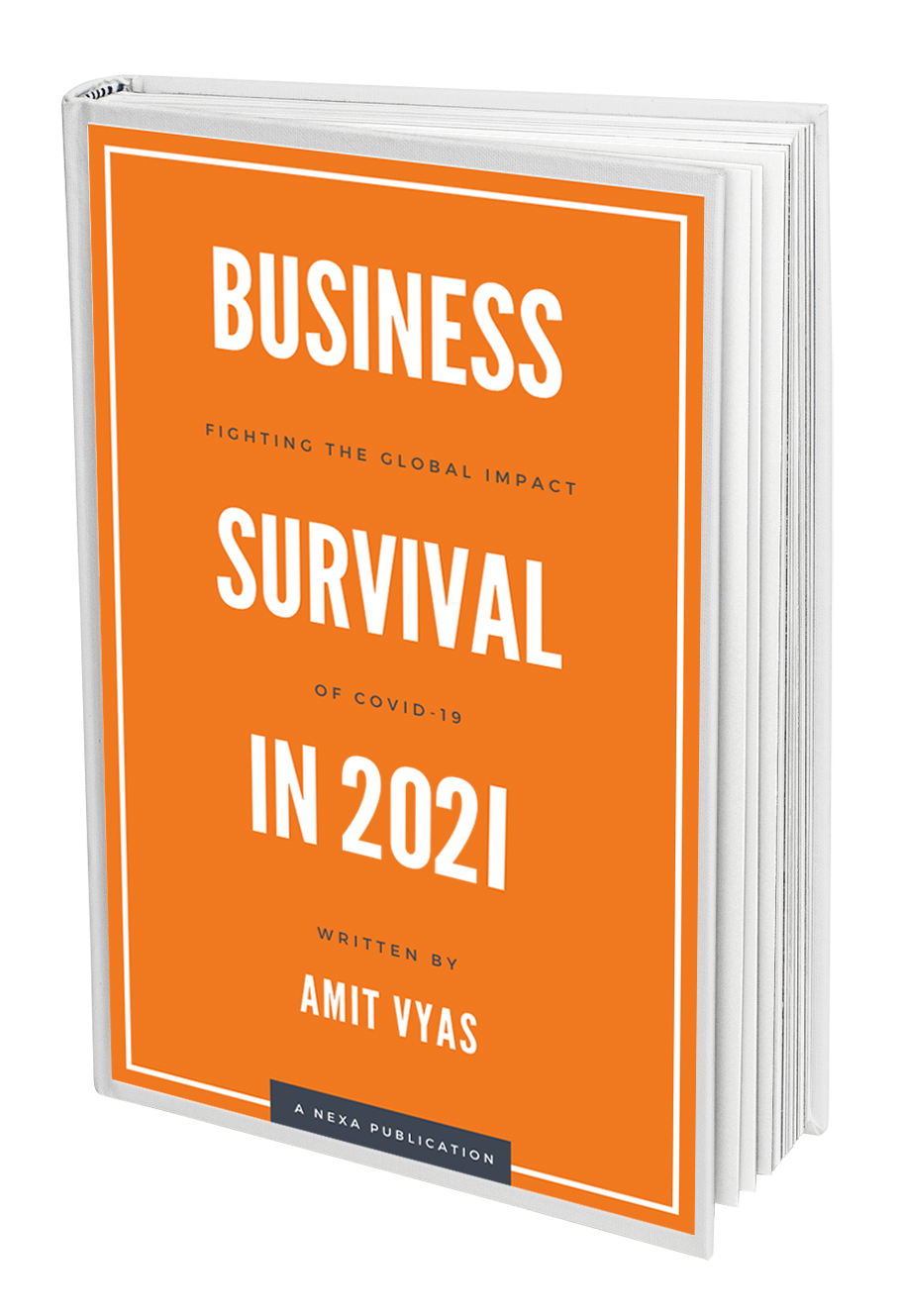 WE'D LOVE TO SPEAK TO YOU
Get in touch
Complete the form below and one of our senior team will contact you personally
Stay Plugged
Subscribe to our newsletter and stay updated on the latest design stories, new projects and case studies.