Social Media Community Management Services
Social Media Community Management Service Overview
Managing your business's community on social media is an essential but highly-rewarding activity that needs to be done with care. Not only does community management allow you to forge a closer relationship with both customers and prospects but also provides trust, credibility and a layer of transparency for your business that is otherwise difficult to attain.
In addition, brands who are active on social media have a greater chance of leveraging new business opportunities and building brand loyalty due to the increased visibility on offer. Millions of people in the Middle East are on social media platforms, most of whom are active social media users. Herein lies great opportunities for brands.
Social media management requires one to assume responsibility for overseeing and implementing the publishing of content, engagement with users and monitoring of social media accounts. These activities are done following the strategy that is put in place, and requires the researched directives, conceptualization, and created content in order to occur.
Social media is one of the primary online touchpoints that a brand has with its audience. Therefore the management of these accounts is key to building relationships and maintaining a positive brand perception. This is a demanding role which requires a lot of multitasking. In some cases, audits will need to be conducted, and in others, new accounts will need to be created and optimized.
The person or team in charge of this will need to have extensive brand knowledge in order to communicate and interact with the audiences appropriately. Their tasks typically include:
Content management: While the community manager may not need to create content, they will need to manage the process of attaining it from content creators. Scheduling this according to best practices is also necessary, as well as maintaining a visible presence continually with ephemeral content as well.
Scheduling and publishing content: We at Nexa utilize social media management tools to run several accounts simultaneously. This ensures we can carry out the social media strategy accurately and provides us with more time to work on building and maintaining relationships with the social media communities.
Social listening: Monitoring the activity of your audience and competitors online forms part of social listening. It is a way of assessing the current social media landscape and provides context for your place in the social media world. With this, you can understand your audience better, measure your brand's image online and get insight into valuable sentiments relating to your customers.
Advertising campaigns: Developing and running ad campaigns according to the budget and towards the targeted audience is a vital role for the social media community manager, as ideally ads are created to draw audiences in, appeal to them and elicit action and/or engagement. Promotions may include paid campaigns or competitions.
Interactions and engagement: In today's age, being able to reach a brand almost instantaneously via social media is part of the recipe for success. Brands need to maintain and encourage two-way communication, both publicly and through direct messaging. It is a showcase of the brand's care for its community, managing its reputation and also a means to provide customer service.
Monitoring and reporting: We monitor and report on the data and analytics from social media activities online. This is reported comprehensively to detect patterns and measure the success of the KPIs. This requires one to measure the right metrics and to draw insights from them, and then to make data-backed recommendations for the future.
Work with a creative agency who has extensive experience in managing the social media accounts of some of the world's leading brands. We have all the tools, techniques and specialists in place to effectively manage your community so that your business runs its social media smoothly.
IS YOUR COMPANY READY TO GROW IN 2021?
Social Media In 2021
FOR THE POST COVID-19 RECOVERY, SOCIAL MEDIA PLAYS AN INCREASINGLY IMPORTANT ROLE
Social and digital marketing is now at the forefront of marketing activity as more and more businesses look to these channels to generate new business opportunities foregoing strategies like brand awareness and instead favouring fast, lead generation or sales activities.
In our latest eBook, we provide the latest tips and tactics for each Social Media platform and how businesses can drive revenue through these channels through lead generation campaigns and sales. Download your free copy now.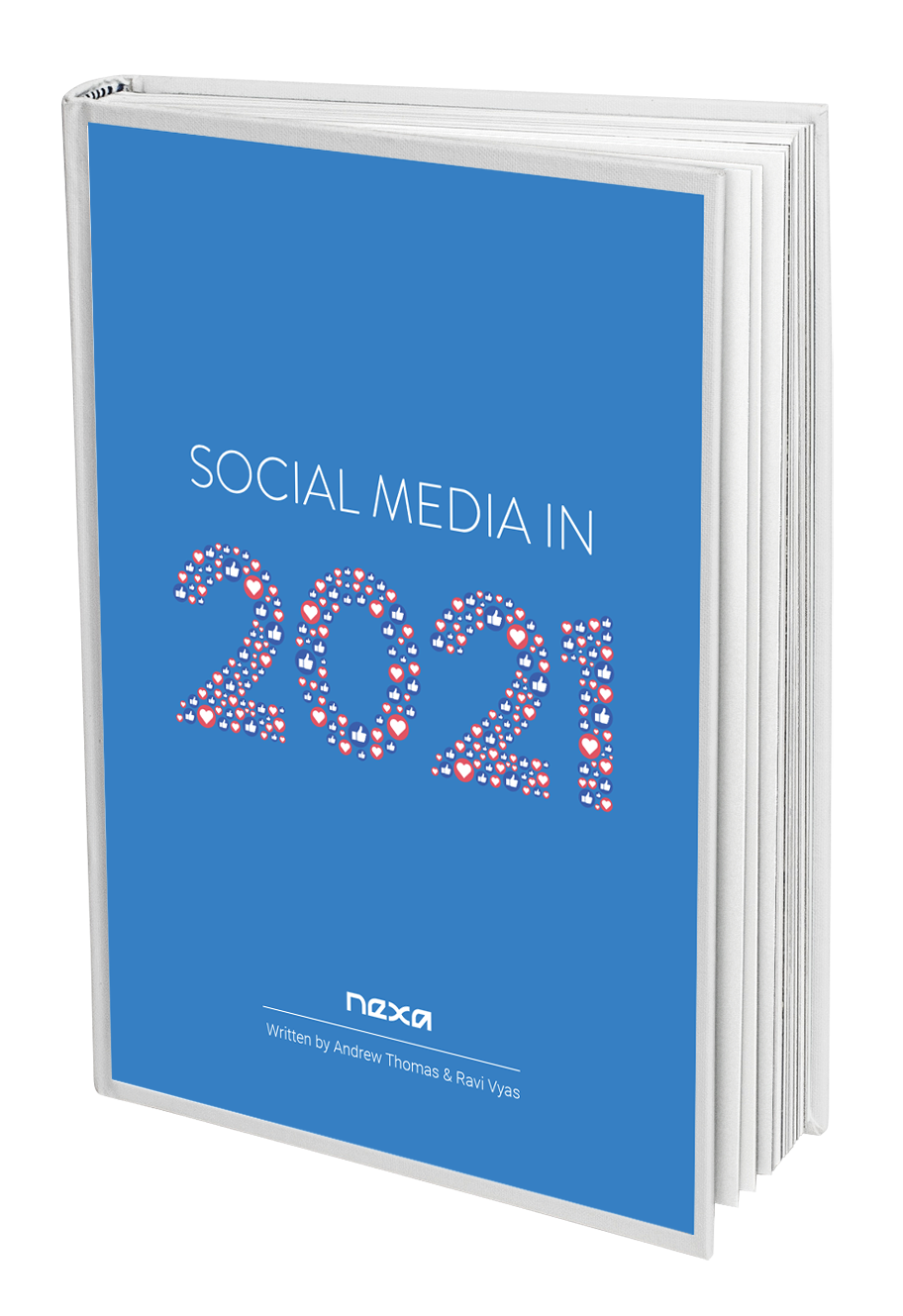 WE'D LOVE TO SPEAK TO YOU
Get in touch
Complete the form below and one of our senior team will contact you personally
Stay Plugged
Subscribe to our newsletter and stay updated on the latest design stories, new projects and case studies.