MULTILINGUAL WEBSITE CONTENT CREATION
Multilingual Website Content Creation Services
The term 'content is king' is frequently used in the digital marketing world. Understanding the importance of high-quality content for your website cannot be underestimated.
Content is every customer-facing piece of information that lives on your website, including all of the text, images and videos. Content marketing is multifaceted, with several different roles required. Content creators often specialize in terms of their medium, whether that be visual storytellers or wordsmiths.
To create content that reaps in all of the benefits of this media, you will need strategists, producers, editors and designers. These diverse skills are high skilled roles. Beyond the capabilities needed, there is often a level of research required to understand your brand and its audience fully.
When working with an agency like Nexa, you can rely on our in-house team of experts, so you get all of the necessary content without having to worry about managing these various roleplayers.
Why do I need Content for my Website?
Content marketing is the cornerstone of your brand's communication with its audiences. It, therefore, has the power to create interest, desire and action. It applies to all touchpoints with your customers, from emails to websites and social media.
The level of diversity in terms of getting your message across can prove to be highly beneficial and form part of an integrated marketing mix.
Content can be created for web pages, eBooks, webinars, videos, podcasts, infographics, case studies, animations, slides, listicles, quizzes and digital magazines.
Content is a long term investment for businesses, as it not only satisfies customer needs of the now but appeals to search engines over time. Content can, therefore, be created to suit paid advertising, or growing your organic reach among your audience.
The key is cracking the code of the what, where, when, who, why and how of all things content. Working with us at Nexa will provide you with just that and so much more.
Benefits of high-quality content for your website:
It positions your business to stand out from competitors as industry leaders
It reinforces trust and confidence in your brand
It can draw people to your website by ranking highly with search engines
It explains and simplifies your products and services for purposes of decision making for your potential customers
Working with an agency can help you to:
Improve the quality, structure and optimization of your content
Improve your content scope and distribution
Improve your audience understanding, brand communication and perception
Improve your business's marketing through storytelling
Ensure the customer experience needs are met with valuable content consumption
Increase the output of content to improve traffic to your website
Generate and nurture leads with content magnets
Nexa has an in-house team of content creators including copywriters, photographers, videographers and filmmakers who work together to bring your website and business to life.
Website Content Creation: Products and Services
Textual content creation for all of your web pages
Content for all of your marketing materials for all of your digital channels
Corporate photography: Office shots, executive profile pictures and in-office action shots
Corporate films that tell your business's story and highlight your successes, products, services and team
Product and service videos that focus on specific areas of your business
Animated or explainer videos that provide a fun and engaging way to get your business' message across
Social media content designed for these platforms
Stock photography: If you would prefer to use high quality purchased imagery for your website, we have an extensive portfolio of over 1 million images to choose from
Copywriting for digital PR, whereby we can create and circulate articles about your business on other high ranking websites
Whatever your content requirements, speak to us today.
IS YOUR COMPANY SET TO SURVIVE IN 2021?
Business Survival in 2021
IN THE AGE OF COVID-19, SURVIVAL WILL BE THE FOUNDATION FOR FUTURE GROWTH
It's time to take the next steps for your business.
Great strides have been made since the dark days 2020 and with the global vaccination drive, businesses are starting to breathe again.
Consumers have already shifted to a new definition of "normal": habits have changed, buying decisions have been altered, and the whole consumer journey has been turned on its head. How can businesses adapt and cope with this "new" version of the world?
How can innovation help companies to achieve sustainable growth? What is the role of technology in this shift?
Our new book: Business Revival in 2021: Healing from COVID-19 aims to not only help businesses that need support but to also provide tips, tactics and recommendations to help businesses to identify and nurture new opportunities.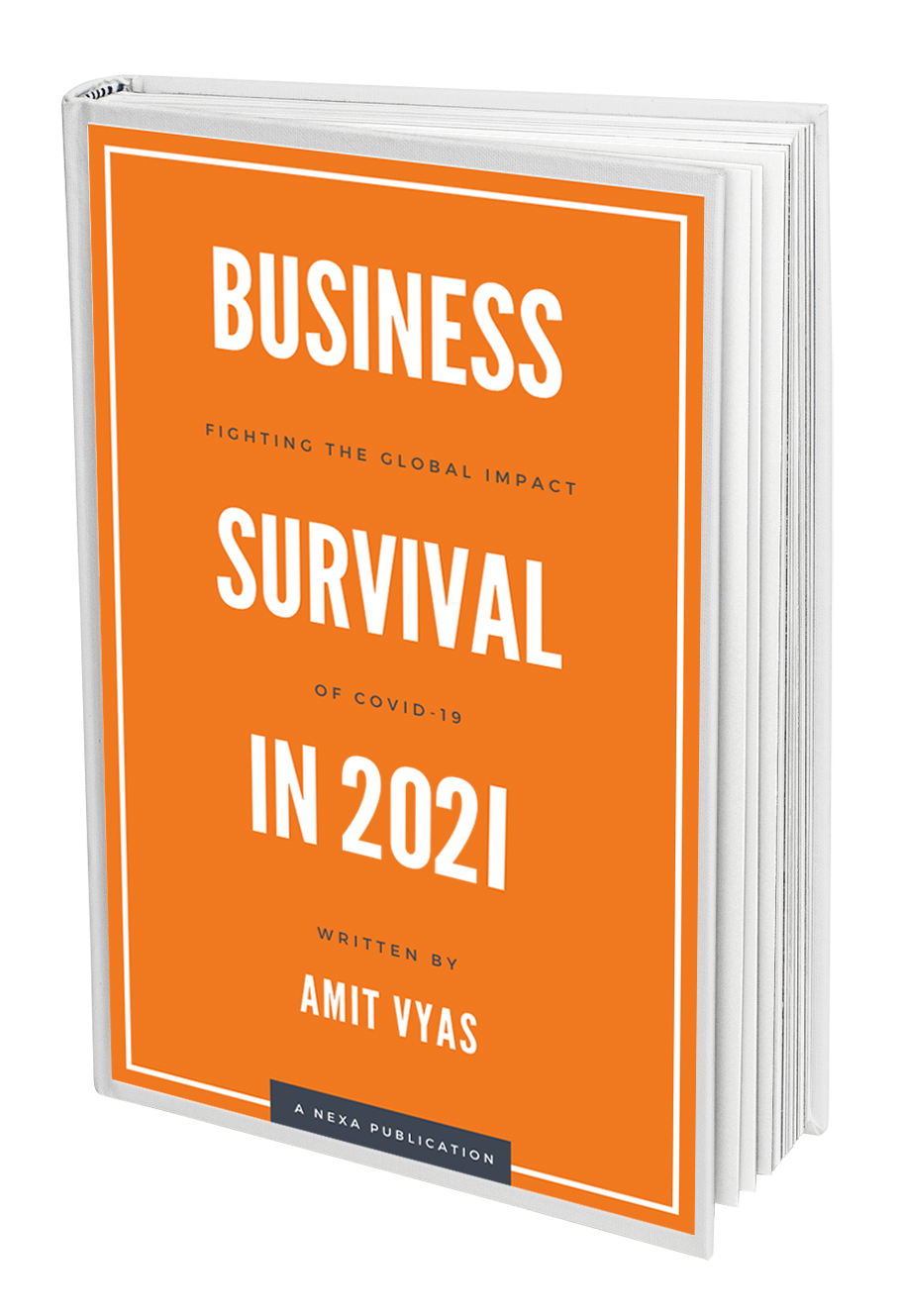 WE'D LOVE TO SPEAK TO YOU
Get in touch
Complete the form below and one of our senior team will contact you personally
Stay Plugged
Subscribe to our newsletter and stay updated on the latest design stories, new projects and case studies.