Jumeirah is widely regarded as amongst the most luxurious and innovative hospitality brands in the world and have won numerous international travel and tourism awards. Jumeirah Restaurants offer a wide variety of food and beverage options with venues ranging from the luxury of the Burj Al Arab to chic beachfront locations across the UAE.
Jumeirah Restaurant Week is part of the Dubai culinary calendar, where both tourists and restaurants have the opportunity of sampling set menus at every Jumeirah Group restaurant in Dubai. In 2015, Jumeirah Restaurants focused on a full digital marketing activation to not only generate awareness but also to drive and track direct bookings from the digital campaigns.
To achieve this, Jumeirah partnered with Nexa as their Digital Marketing and Performance Agency.
The Brief
The goal of the engagement was simple - drive both awareness and bookings to each restaurant within the group and upsell to those that make bookings.
To achieve this, Nexa created a mobile-first website that featured each restaurant, the set menus and booking options that allowed guests to select from specific price categories. We then used hyperlocal marketing activities to target tourists and residents likely to be interested in the promotion. Bookings quickly started to flood in!
Our team then created upselling campaigns designed to increase the average revenue generated per booking and to great success with over 16% of bookers then selecting a 2nd restaurant to dine in.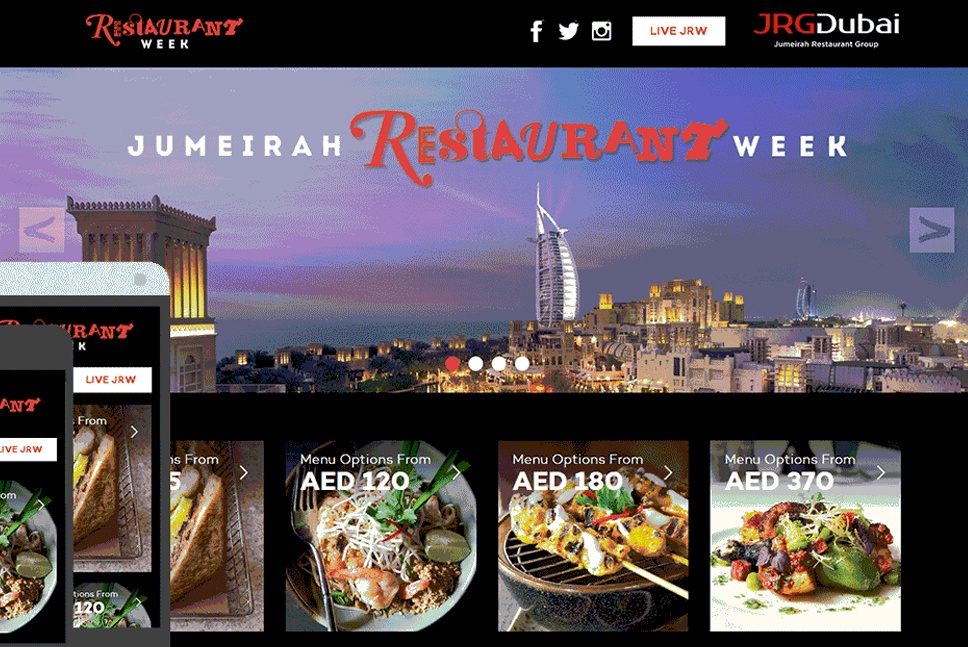 1.8 million
Advertising impressions in 14 days
1,700+
Total restaurant reservations achieved
AED 1.5 million+
Estimated revenue generated from bookings
Need a quote?
Just ask…
Get in touch with us if you have a web development or digital marketing project that you would like to get
underway!