Inbound Marketing is revolutionising how companies worldwide are marketing their businesses and, in turn, radically changing the way new business leads are generated, nurtured, and converted into new customers.
While this isn't a new phenomenon, online marketing opportunities, driven by the increase in social media platforms, have enabled businesses to reach a new and broader audience of potential customers.
Why should you consider using Inbound Marketing?
The way we do business has changed.
The way we do business has changed over the last decade or so. Ten years ago, we'd think nothing negative about cold-calling prospects in the hope that they would buy our products or services. Our options were somewhat limited to print media (newspapers or magazines), radio and television or email marketing from an advertising perspective. But things have changed.
Today, your customers hate being cold-called. They want to be in a position whereby they are in charge of the sales process and at the centre of your marketing efforts. Today, a customer will reach out to the business when they have researched their options and are ready to take the next step. Google suggests that customers today are more than 70% through the purchasing and decision process BEFORE they even reach out to a potential supplier.
The reality is that while some businesses may not have changed how they sell products and services, our customers certainly have. Whether we like it or not, your prospects are searching online for the products and services offered by your company. They will most likely research all alternatives before deciding (or deciding not) to contact your business. It's vital that your business is present during this research phase.
It's time for you to work smarter and not harder to achieve the results you require. Let us help.
How will Inbound Marketing help your business grow
At Nexa, we have been providing core inbound marketing services in the Middle East for almost ten years. Therefore, we are ideally (and uniquely) positioned to help your business achieve the following:
Generate a predictable volume of new leads for your business each month
Increase your online visibility and the number of people searching for your business by 30% within three months
Identify, interact, track and nurture new sales leads for your business
Increase the standing of your business online and position your business as an industry authority
Improve the reputation of your team members as thought leaders
What separates Inbound Marketing from other forms of marketing is the ability to draw a straight line between your marketing efforts and the revenue generated from this. Measuring accurate ROI is a fundamental part of the Inbound Marketing methodology.
The other aspects that make this methodology work are:
Attraction: Optimised content is created to draw people to your brand. This stage is all about providing value and simultaneously increasing your brand's visibility online.
Conversion: Engaging with the people who are drawn to your content is the next critical stage. A business can generate leads and guide these potential customers in their purchasing journey.
Nurturing: Strengthening this initial bond with potential customers and customers alike by providing them with more interactions and valuable content. Maintaining consistency and relevancy is part of the inbound philosophy.
Closing deals: This is when the leads take the final step and purchase with your business. It is the final stage of a process that inbound marketing aims to repeat with loyal customers.
Let us help bring the customer to you and make sure they stay under your brand's wings.

IS YOUR COMPANY SET TO SURVIVE IN 2023?
Business Growth Guide in 2023
Economies, companies, and the world at large have witnessed massive changes over the last three years. It's businesses with the dexterity and agility to shift with the times that stay ahead of the game. At NEXA, we don't just want your business to survive in ever-evolving markets and business environments. We want you to thrive. NEXA's 2023 edition of the Business Growth Guide is designed to show you just how your business can achieve that.
The Business Growth Guide is filled with all the fundamental knowledge you need to orient your business goals for 2023, as well as the latest information about marketing, sales, service, and people. Put your business ahead with a copy of this valuable, free resource.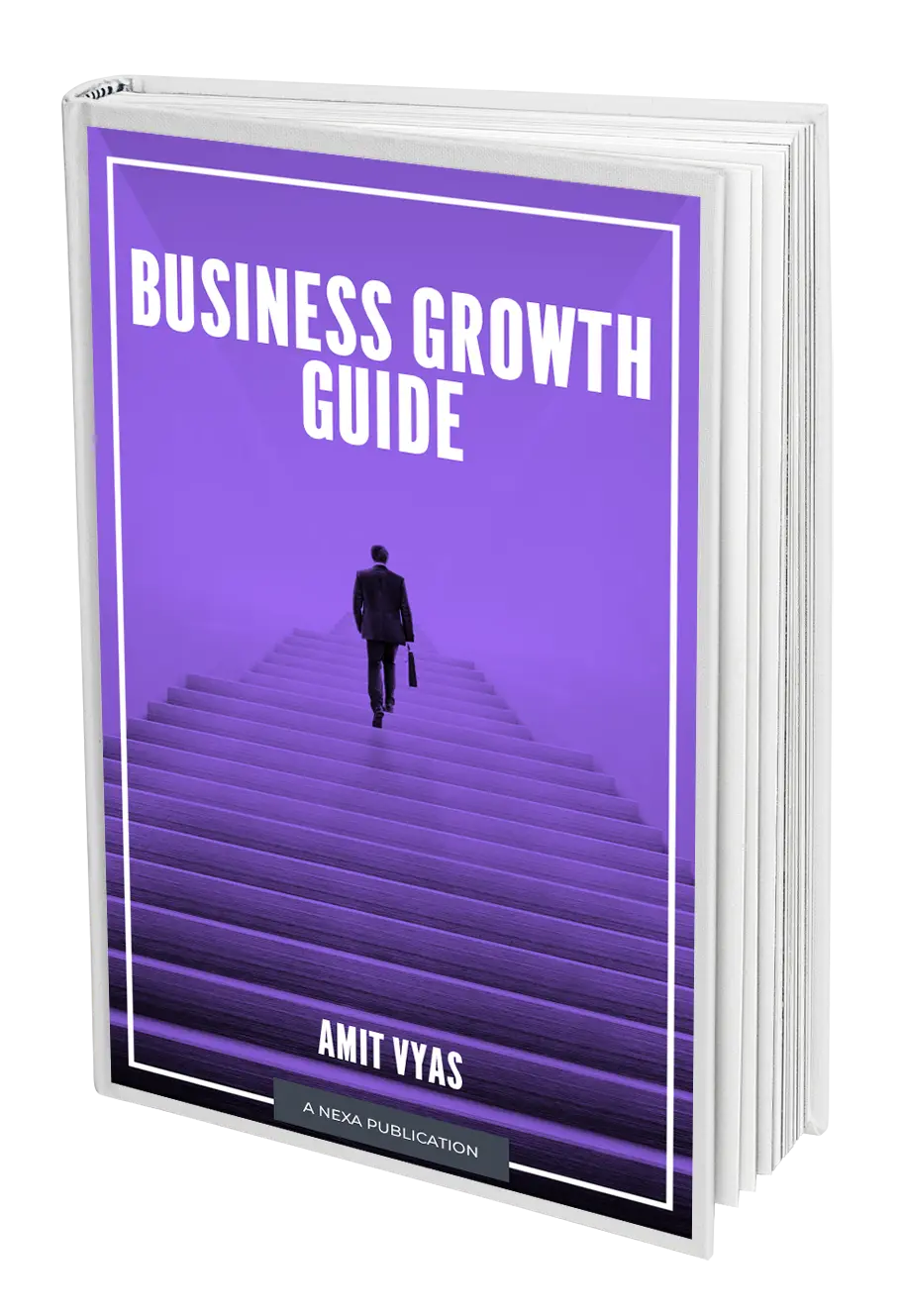 Stay Plugged
Subscribe to our newsletter and stay updated on the latest design stories, new projects and case studies.