Aldar Academies is Abu Dhabi's largest and leading education provider. Starting with one school and 250 students in 2007, Aldar Academies has grown into a highly sought after education provider, supporting over 7,500 students across 7 academies and 1 nursery in Abu Dhabi and 1 in Al Ain. Part of the Aldar Group, The task set forth with Nexa was to build a portfolio of websites that would provide potential students, parents and prospective teachers to find out the much needed information about Aldar Academies as an organisation and their portfolio of schools and nurseries.
Nexa provided an agile design and development approach which set forth the standard of not only the main marketing website, but for each individual academy website. Search Engine Optimisation (SEO) and user journey were front of mind whilst creating all 8 websites.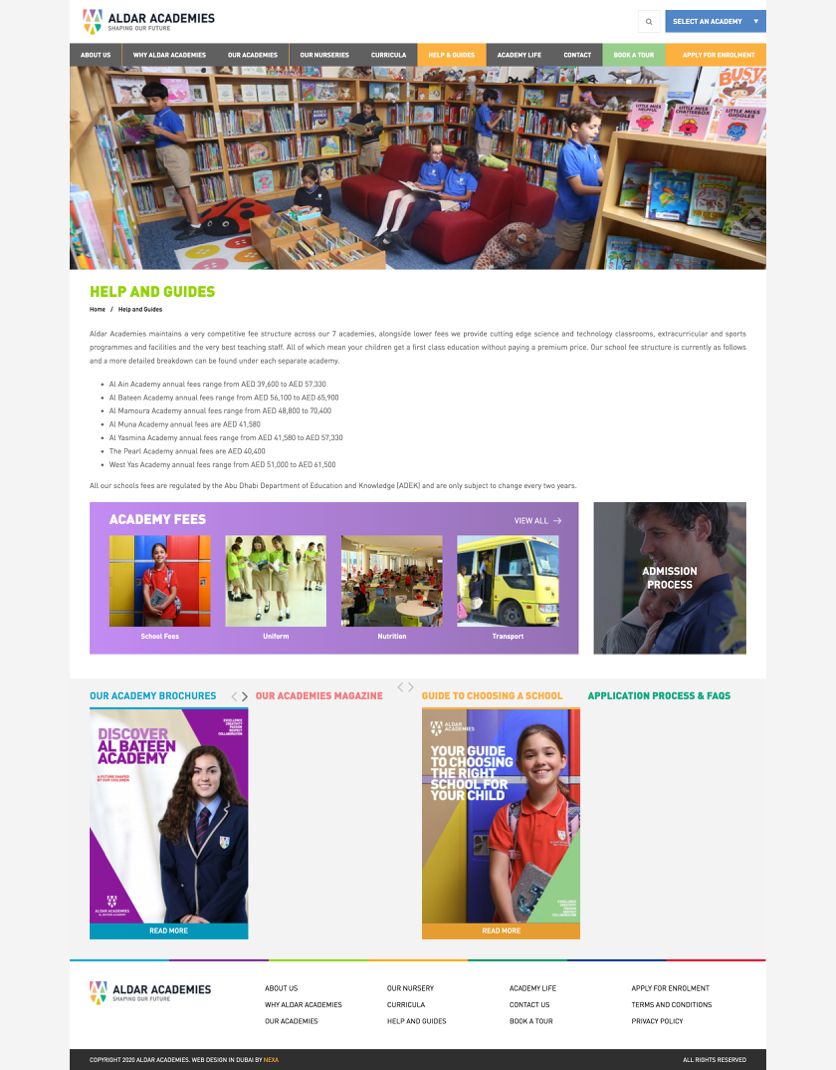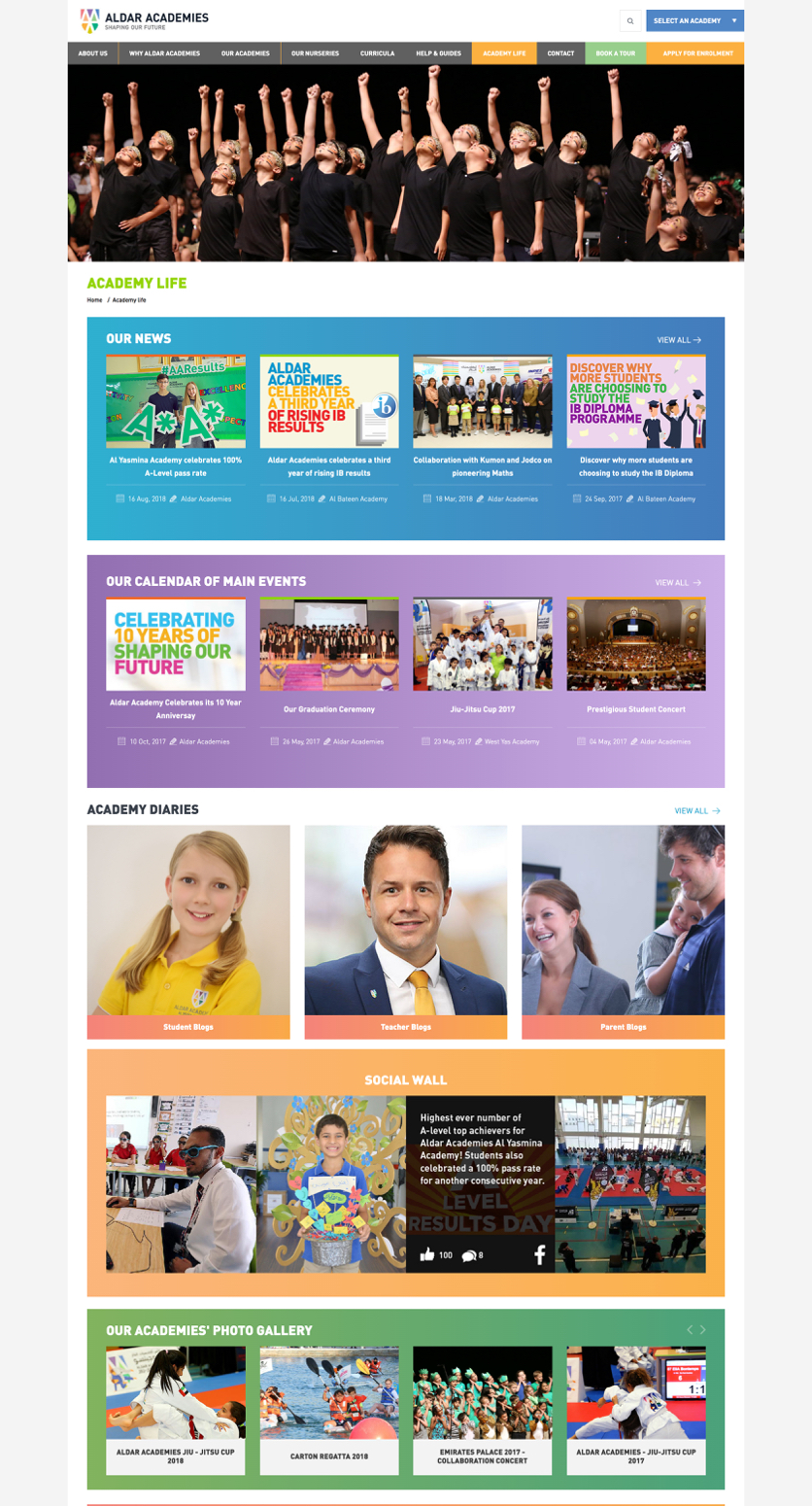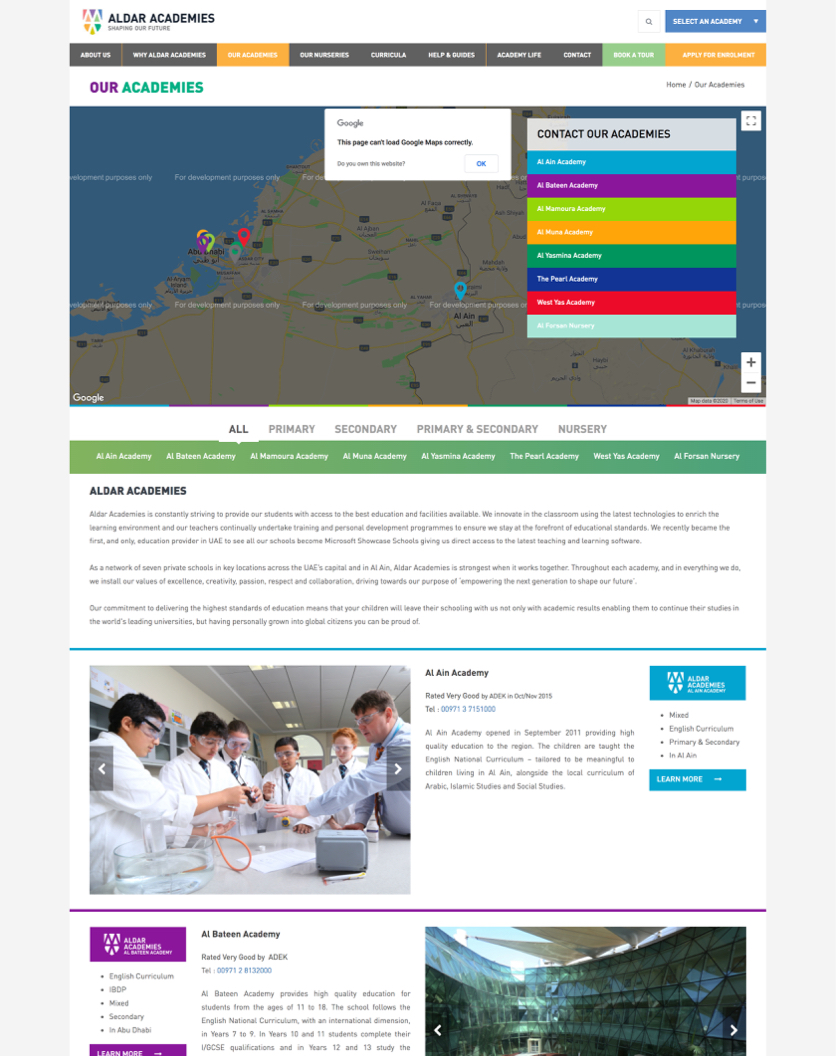 Need a quote? Just ask ..
Stay Plugged
Subscribe to our newsletter and stay updated on the latest design stories, new projects and case studies.