Abdul Latif Jameel is a family-owned diversified business founded in Saudi Arabia in 1945. Operating across 7 core business sectors, Abdul Latif Jameel has a presence in over 30 countries across 6 continents. Covering six main sectors: Transportation, Engineering and Manufacturing, Financial Services, Energy and Environmental Services, Land and Real Estate, Advertising and Media and Consumer Products. Nexa was tasked to create a new website for their Land and Real Estate division in Saudi Arabia. This website was built to showcase the projects ALJland are doing so that potential investors can see the relevant information of projects, and enquire to ALJLand directly. A key focus was to make the user journey easy for investors to enquire, combining the best in market techniques to capture the information for the sales team.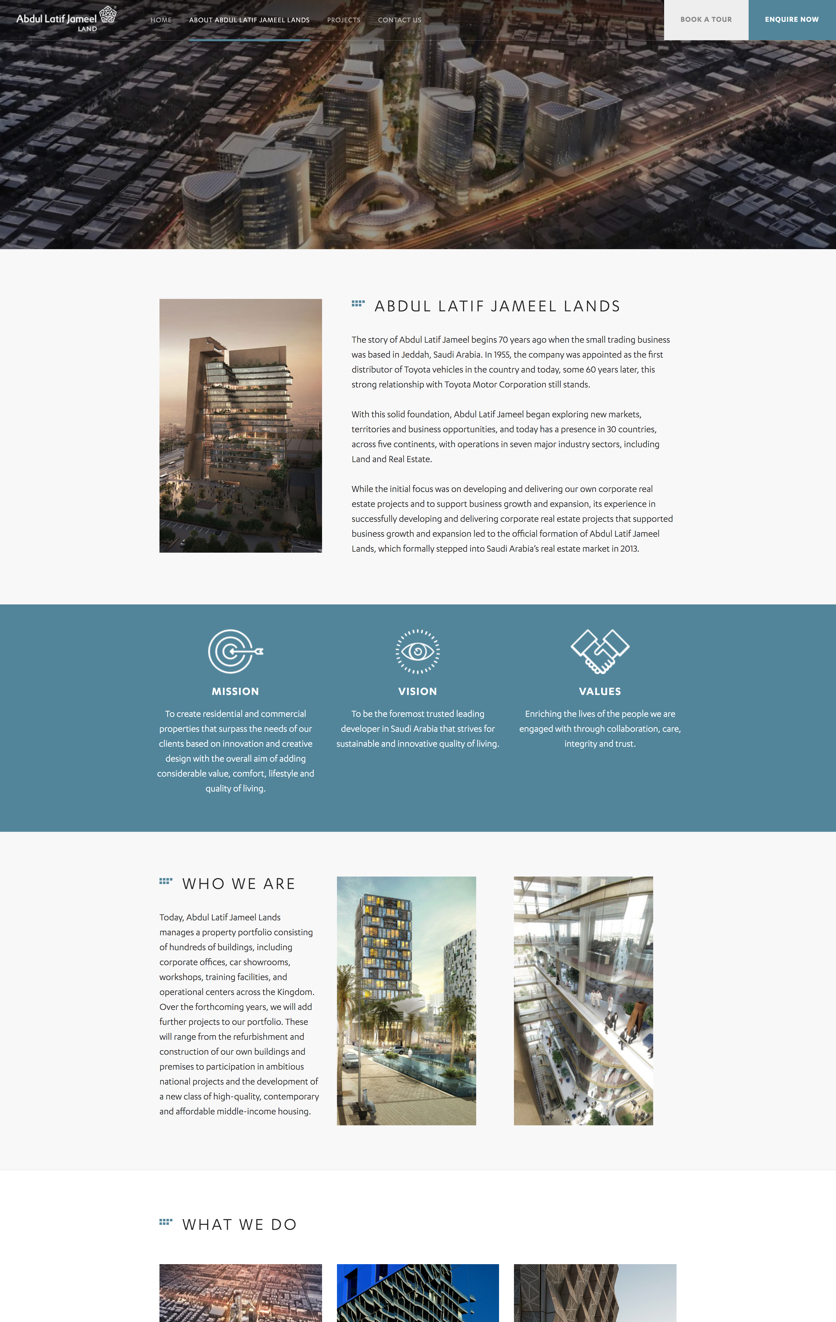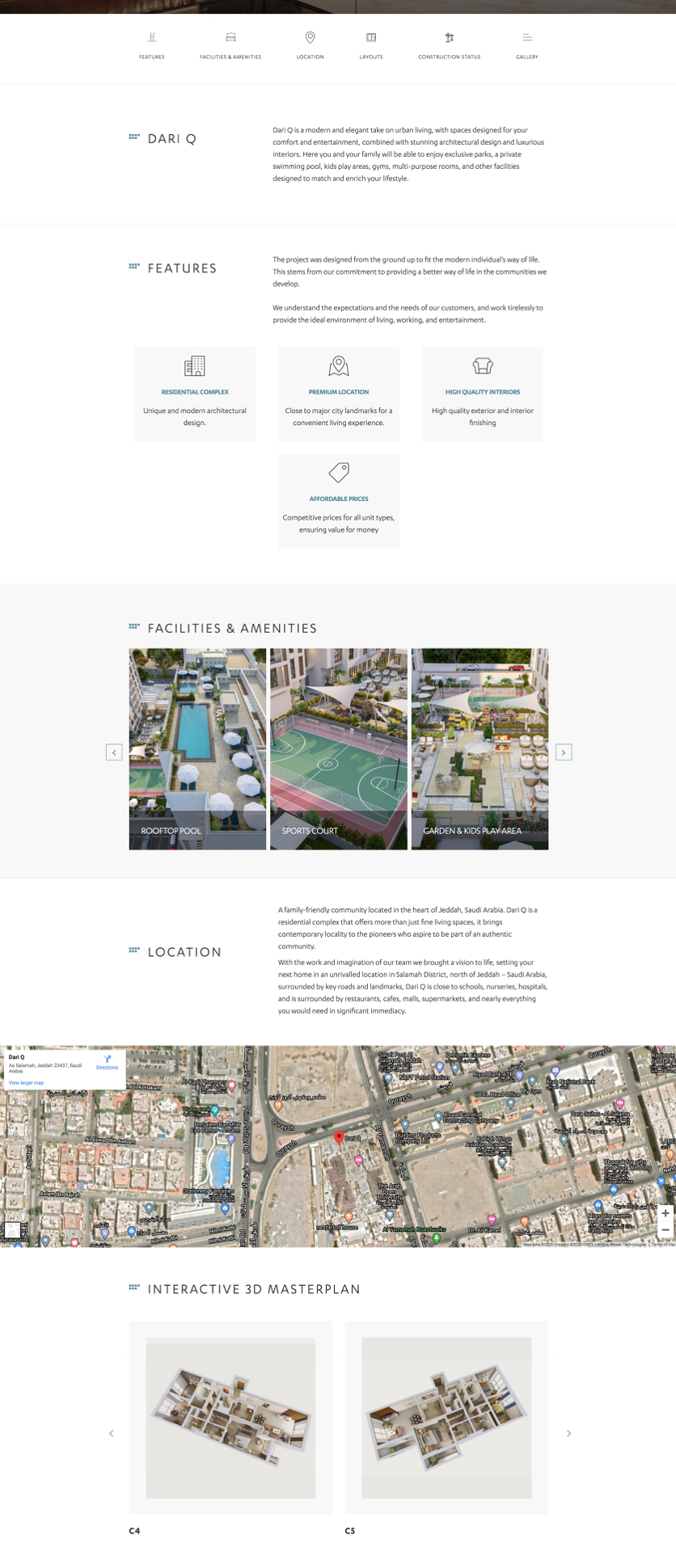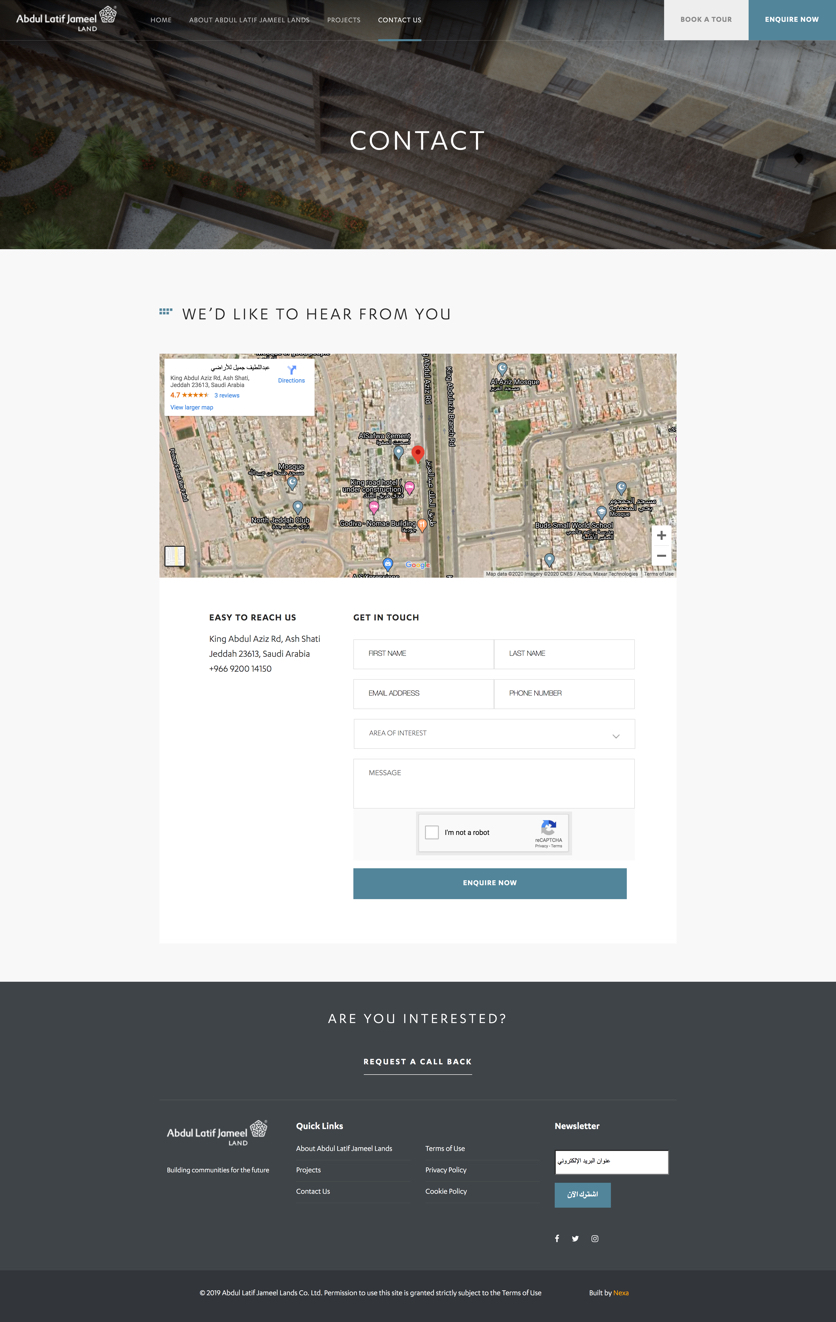 Need a quote? Just ask ..
Stay Plugged
Subscribe to our newsletter and stay updated on the latest design stories, new projects and case studies.