Manage your property listings, leads & customers in one digital environment.
We are excited to offer an integration with houza, one of the go to real estate listings resource in the Middle East, allowing a seamless connection between houza.com and HubSpot.

As a relatively new regional platform, houza is widely recognized as a cutting edge real estate platform, and by integrating with HubSpot, agents and brokerages can now effortlessly manage property listings with the help of a centralized data source that seamlessly uploads onto houza's portal.
This innovative, automated data transfer not only empowers you to track your lead generation processes, but also enables you to accurately measure the effectiveness of your marketing campaigns and their impact on your sales revenue.
Integrate HubSpot & houza to supercharge the performance of your real estate business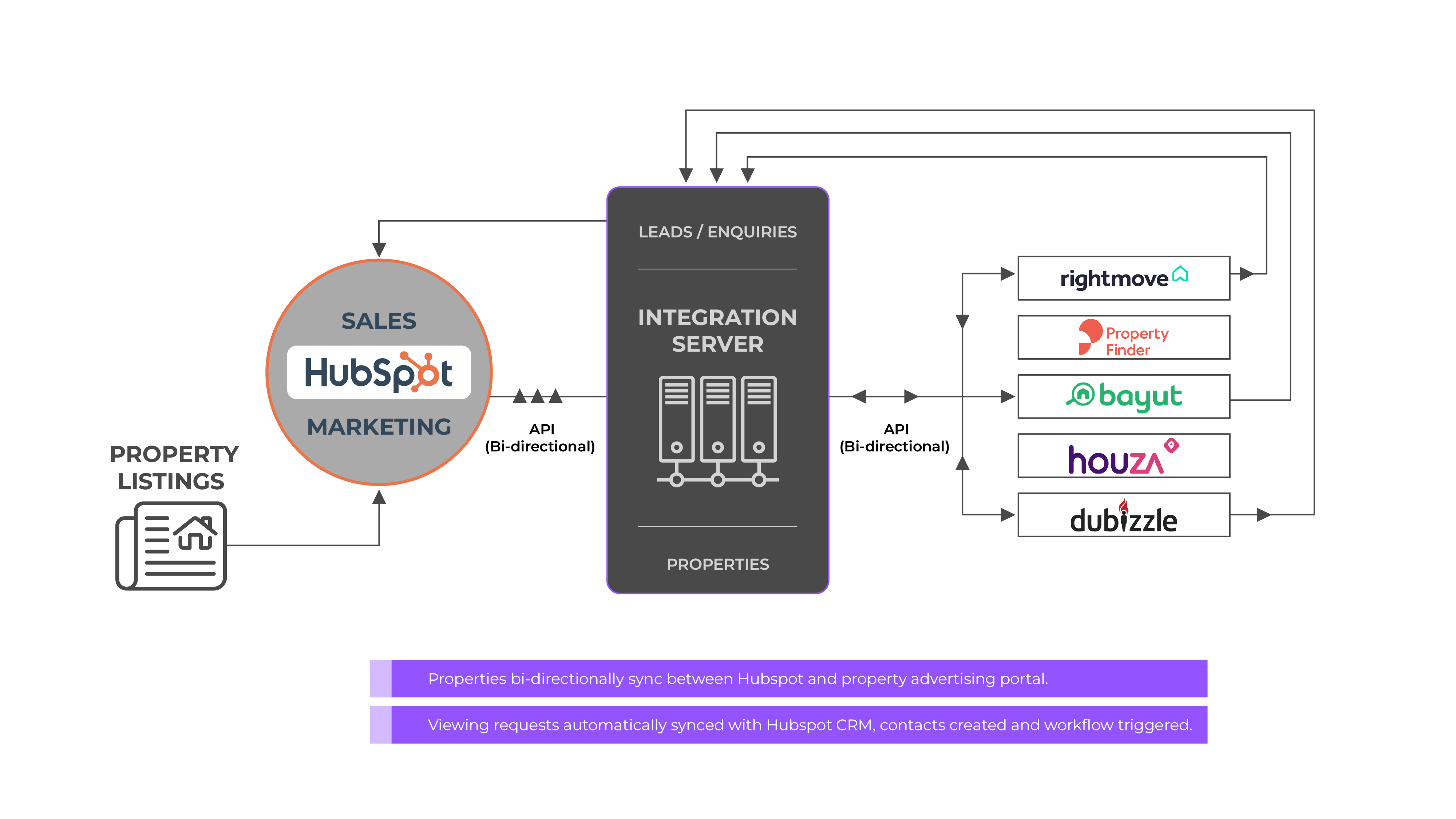 The HubSpot & houza integration connects the data inside of your agency's portal with HubSpot's Marketing and CRM platform allowing you to create seamless automations that increase the efficiency of your sales processes.
Here are some benefits of the HubSpot & houza integration:
Create and publish listings directly from HubSpot into houza.com
All of your sales data including leads from houza.com is mapped into HubSpot CRM
This allows you to create automated emails, SMSs and Whatsapp messages to prospects,
Internal reminders via email, Whatsapp and SMS can be sent to Sales Agents who fail to take action on leads within a specific time period
Create Lead Scoring metrics to understand the difference between 'hot' and 'cold' leads so that your sales team give the right attention to genuine prospects.
Conduct Net Promoter Score (NPS) surveys to measure sales person efficiency and customer satisfaction and turn highly satisfied clients into Promotors of your business.
To get started, either contact Nexa using the 'Request a Quotation' button on this page.
As a Diamond-tiered HubSpot Partner Agency, we have experience in the following services and offer these to clients globally:
Stay Plugged
Subscribe to our newsletter and stay updated on the latest design stories, new projects and case studies.