Nexa is proud to be a Diamond-tiered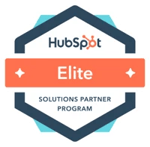 HubSpot Partner and are delighted to have partnered with Propspace, the market leading Real Estate Software provider in the MENA region to provide a direct integration into HubSpot.

PropSpace is the global leader in real estate software solutions and a trusted technology partner for thousands of estate agents and letting professionals worldwide. A SaaS pioneer in the real estate industry, we are more than a "CRM." Instead, we offer a complete real estate business management solution. Forward thinking real estate professionals and established industry champions count on PropSpace to cultivate new business, engage promising prospects and score more lettings and sales deals.
Feature-rich and user-friendly, PropSpace is the definitive CRM software for the UAE real estate industry.