Nexa is proud to be a Diamond-tiered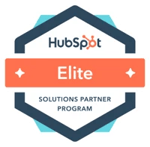 HubSpot Partner and are delighted to have partnered with Propspace, the market leading Real Estate Software provider in the MENA region to provide a direct integration into HubSpot.

PropSpace is the global leader in real estate software solutions and a trusted technology partner for thousands of estate agents and letting professionals worldwide. A SaaS pioneer in the real estate industry, we are more than a "CRM." Instead, we offer a complete real estate business management solution. Forward thinking real estate professionals and established industry champions count on PropSpace to cultivate new business, engage promising prospects and score more lettings and sales deals.
Feature-rich and user-friendly, PropSpace is the definitive CRM software for the UAE real estate industry.
Integrate HubSpot & Propspace and supercharge the performance of your real estate business
The HubSpot & Propspace integration connects the data inside of your agency's Propspace portal with HubSpot's Marketing platform allowing you to create seamless automations that increase the efficiency of your sales processes.
Here are some benefits of the HubSpot & Propspace integration:
All of your sales data including leads from Propspace is mapped into HubSpot CRM
This allows you to create automated emails, SMSs and Whatsapp messages to prospects,
Internal reminders via email, Whatsapp and SMS can be sent to Sales Agents who fail to take action on leads within a specific time period
Create Lead Scoring metrics to understand the difference between 'hot' and 'cold' leads so that your sales team give the right attention to genuine prospects.
Conduct Net Promoter Score (NPS) surveys to measure sales person efficiency and customer satisfaction and turn highly satisfied clients into Promotors of your business.
Implementation Time: 7 Days
To get started, either contact Nexa using the 'Request a Quotation' button on this page or contact your Account Manager at Propspace.
As a Diamond-tiered HubSpot Partner Agency, we have experience in the following services and offer these to clients globally:
Stay Plugged
Subscribe to our newsletter and stay updated on the latest design stories, new projects and case studies.