Nexa is proud to be a Diamond-tiered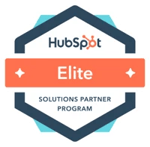 HubSpot Partner and is delighted to offer a full HubSpot and Whatsapp integration to HubSpot license holders, globally.

Since its launch in 2009, WhatsApp has grown into one of the most prolifically used communication platforms in the world. Much of its success is down to its features and flexibility and as a free service, WhatsApp allows messages and calls on both desktop and mobile devices. In 2014, Whatsapp was acquired by Facebook for $19 billion.
Integrate HubSpot & Whatsapp - 2-way integration to map conversations into HubSpot
Whatsapp is fast becoming an important business communication tool given its ability to deliver and receive instant messages, files, images and videos. Until now, tracking sales or customer service interactions inside of HubSpot CRM was difficult. With the new HubSpot + Whatsapp Integration, businesses can now map business-related conversations between your business and its customers directly inside of HubSpot.
Here are some benefits of the HubSpot & Whatsapp integration:
2-way sales interactions can be mapped into HubSpot. This allows businesses to trigger automations based on specific responses.
Send and receive messages inside of HubSpot CRM
Whatsapp conversation histories can be found inside of your CRM
Please note that the HubSpot and Whatsapp integration doesn't allow bulk Whatsapp messages or Spam Messaging.
Implementation Time: 14 Days
To get started, contact Nexa using the 'Request a Quotation' button on this page.
As a Diamond-tiered HubSpot Partner Agency, we have experience in the following services and offer these to clients globally:
Stay Plugged
Subscribe to our newsletter and stay updated on the latest design stories, new projects and case studies.