HubSpot CRM Integration Made Simple
Our HubSpot development team have experience integrating HubSpot's CRM with a number of platforms that can increase the efficiency and data access for your business. In fact HubSpot integrated with over 500 other software titles to help your team streamline activities and in doing so increase efficiency and productivity.
Nexa can integrate HubSpot with any platform and below are some examples of the recent integrations completed by our team:
HubSpot & Quickbooks
HubSpot & Shopify
HubSpot & Google / G-Suite
HubSpot & Office 365
HubSpot & Zoom
HubSpot & Go to Webinar
HubSpot & Bayut (Real Estate CRM)
HubSpot & MailChimp
and many, many more.
One of the major strengths of the HubSpot platform is its ability to integrate into multiple applications and platforms (in additional to the above). The full list of integrations is shown below: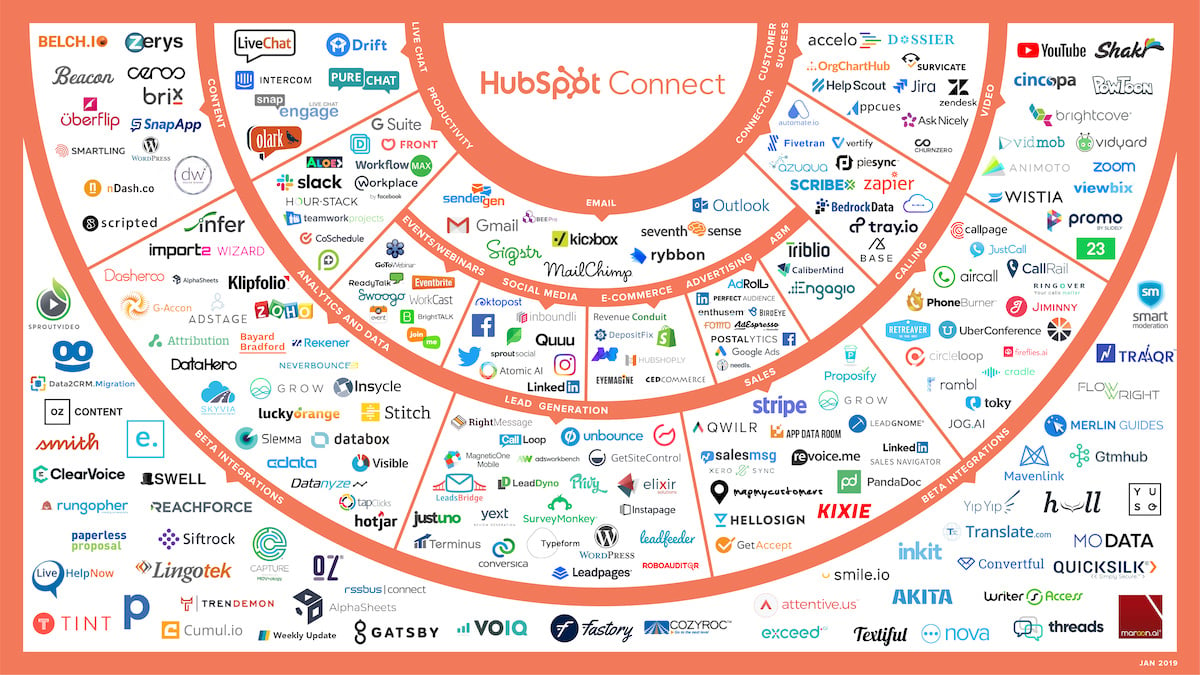 To get started with your integration requirement, please click on the 'Request a Quotation' button at the top of this page and we'll be in touch as soon as we receive your request.