Nexa designed the website for V Hotel which forms part of the Hilton Collection of Hotels. The website design did not follow the traditional design of a hotel website, taking on a cool, chic, and fun look instead. Nexa created a site that encapsulated the ethos of the hotel in a digital experience. Guests could initially interact with the website and then continue that journey upon arrival at the hotel. Nexa also created the video content featured on the home page.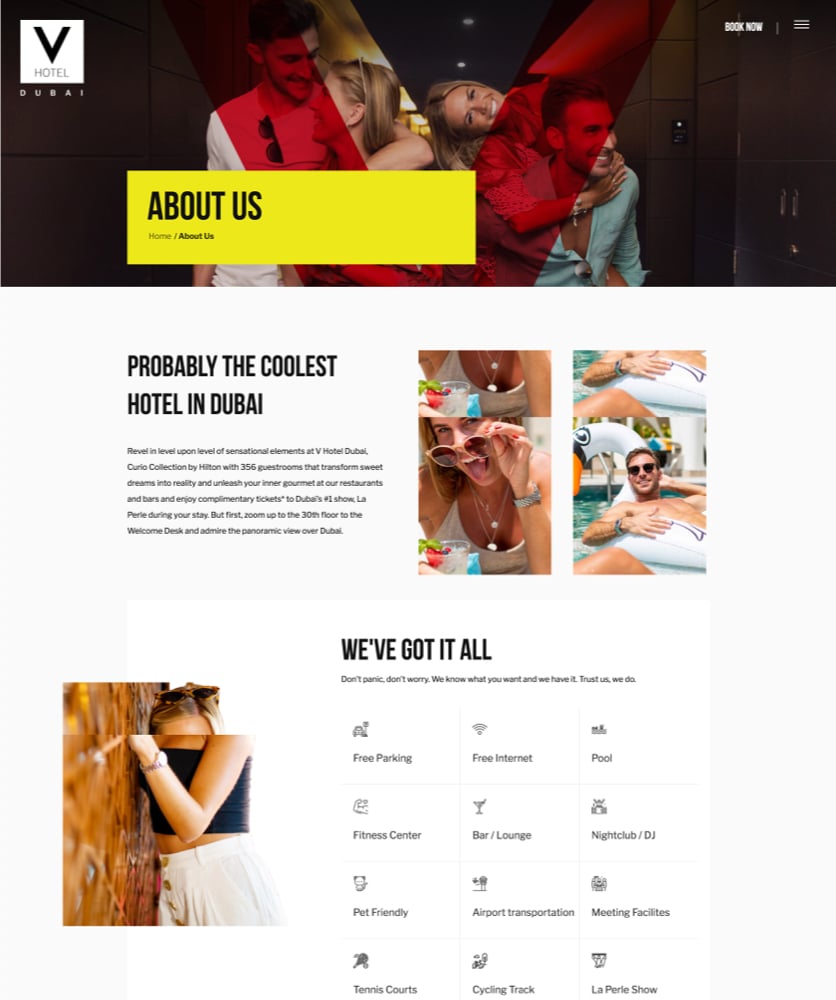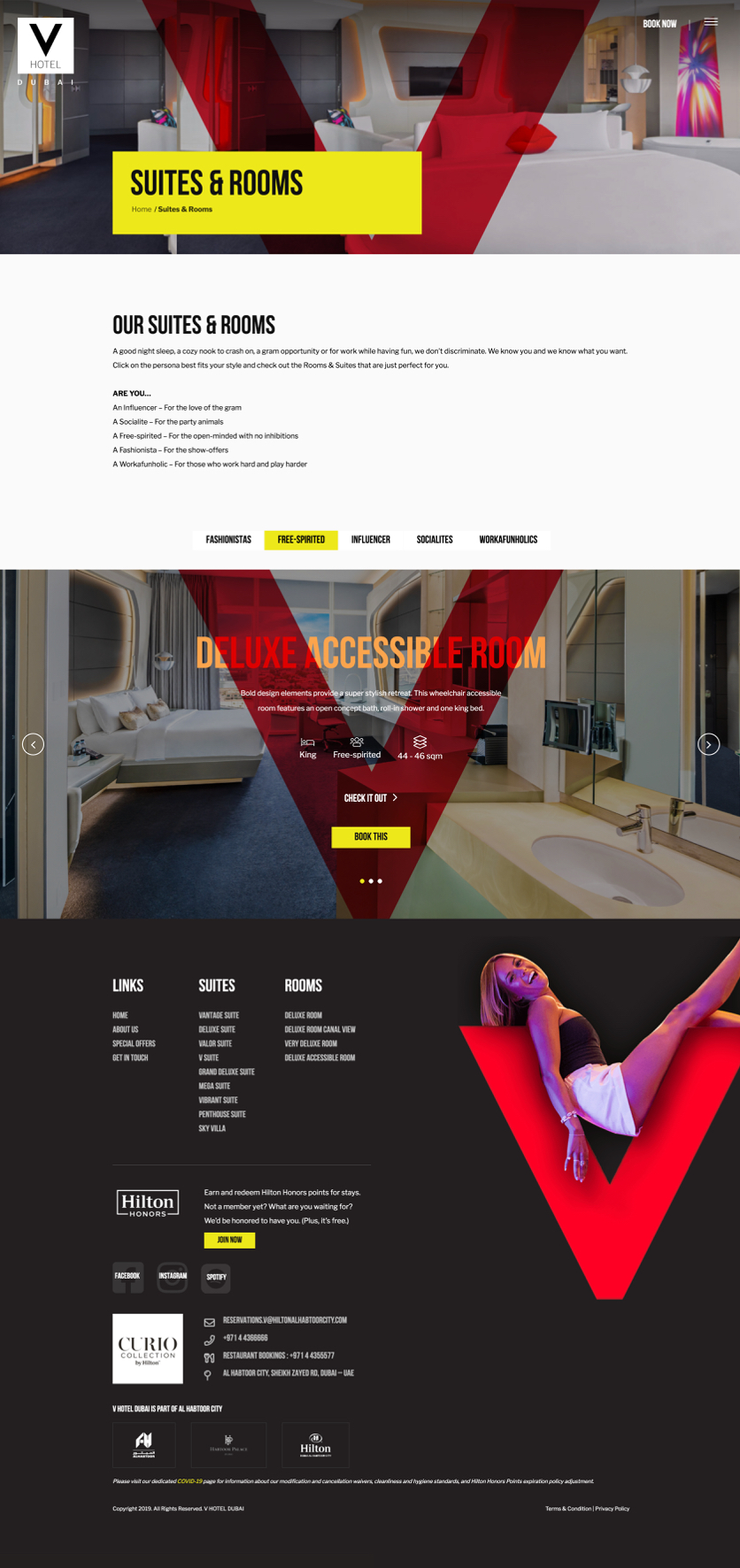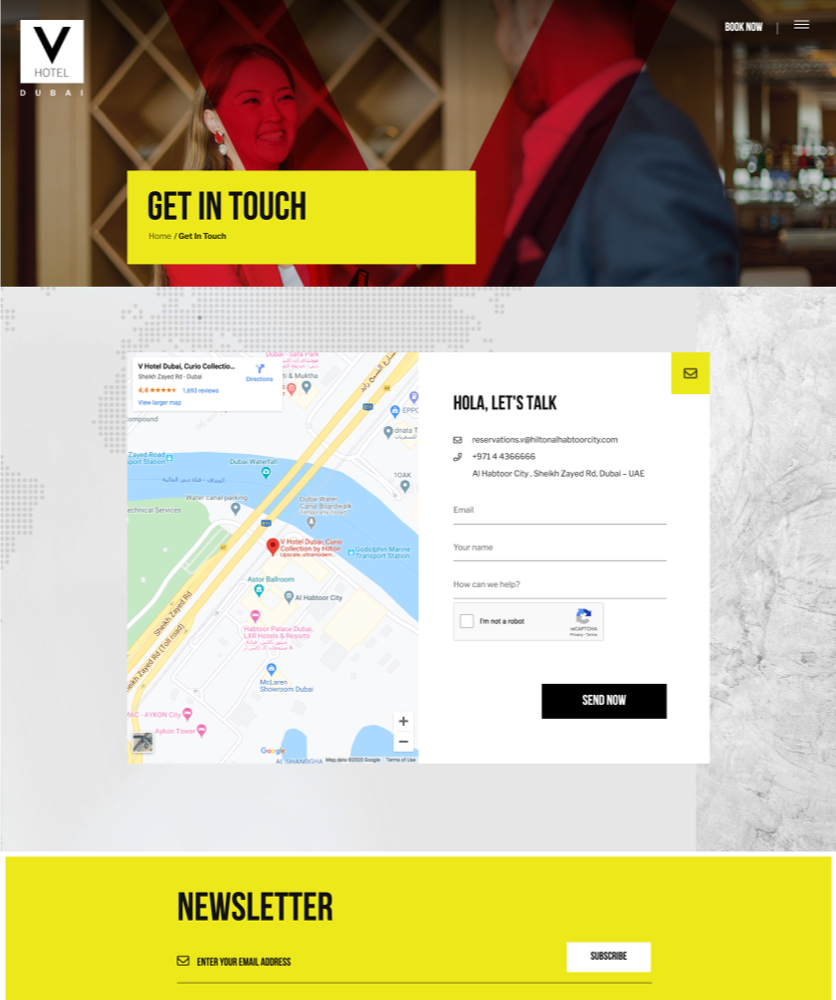 Need a quote? Just ask ..
Stay Plugged
Subscribe to our newsletter and stay updated on the latest design stories, new projects and case studies.