Owned by the renowned and international hotel management company Story Hospitality, H Hotel Dubai is a 5 star luxury hotel situated in the heart of Dubai. Nexa was tasked with a variety of website objectives, the first being to complete a full audit of the site in order to identify breakpoints and conversion drop-offs. Nexa continued by conducting an audit that analyzed the website user journey, content, design and technical aspects of the website and based on the results, Nexa performed the recommended fixes across the site. This was implemented in a 2 month window and monitored in real-time to ensure the best possible results. Due to the close-attention-to-detail, meticulous auditing and strategic implementation, revenue and conversions increased significantly and the site experienced fewer drop-offs and reduced bounce rates.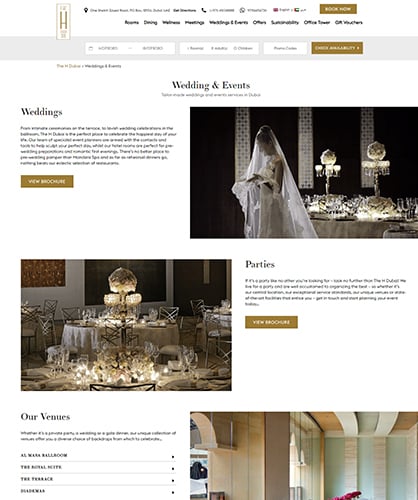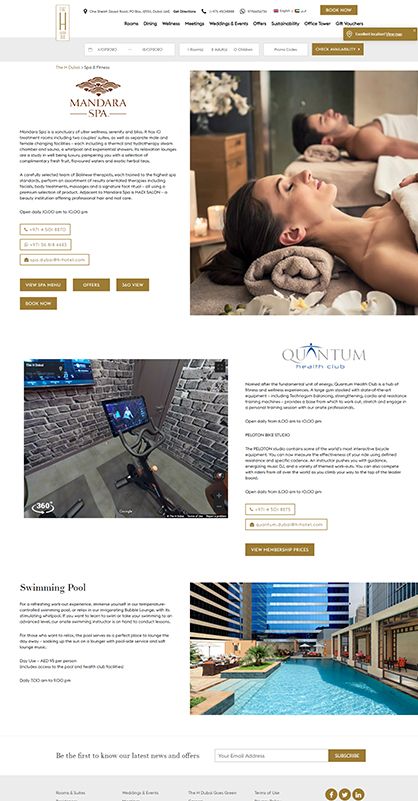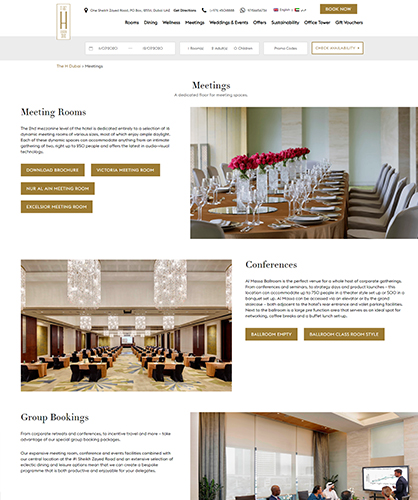 Need a quote? Just ask ..
Stay Plugged
Subscribe to our newsletter and stay updated on the latest design stories, new projects and case studies.