The Mattress Store is the best and first specialty retailer for sleep, seating and massage products in United Arab Emirates with stores across Dubai, Abu Dhabi, Sharjah and Ras Al-Khaimah. Not only is the store the sole distributor of La-Z Boy in the UAE, but the store also offers internationally recognized brands such as Englander, Osim, Technogel and Auping. On top of its vast array of premium products, the store also has its own factories for making and distributing mattresses - this speaks of the success and true scope of the client. Nexa was proud to have been selected to undertake the website build, social media and SEO/SEM marketing for the prestigious client. The goal was to provide a full digital growth solution by increasing the clients online presence, creating an e-commerce store and providing full tracking of the customer journey. The Nexa team was strategic in their implementation and created a website that showcased each brand, while making sure the user journey was kept front-of-mind at all times. When it came to designing the website, the team made sure that customers are able to quickly identify, select and purchase their product with ease. With the website designed to attract, delight, engage and convert potential clients, it was made even more powerful with the aid of Nexa's performance, design and social media teams because all activities were performed hand-in-hand to ensure all things worked cohesively, maximising KPI and ROI.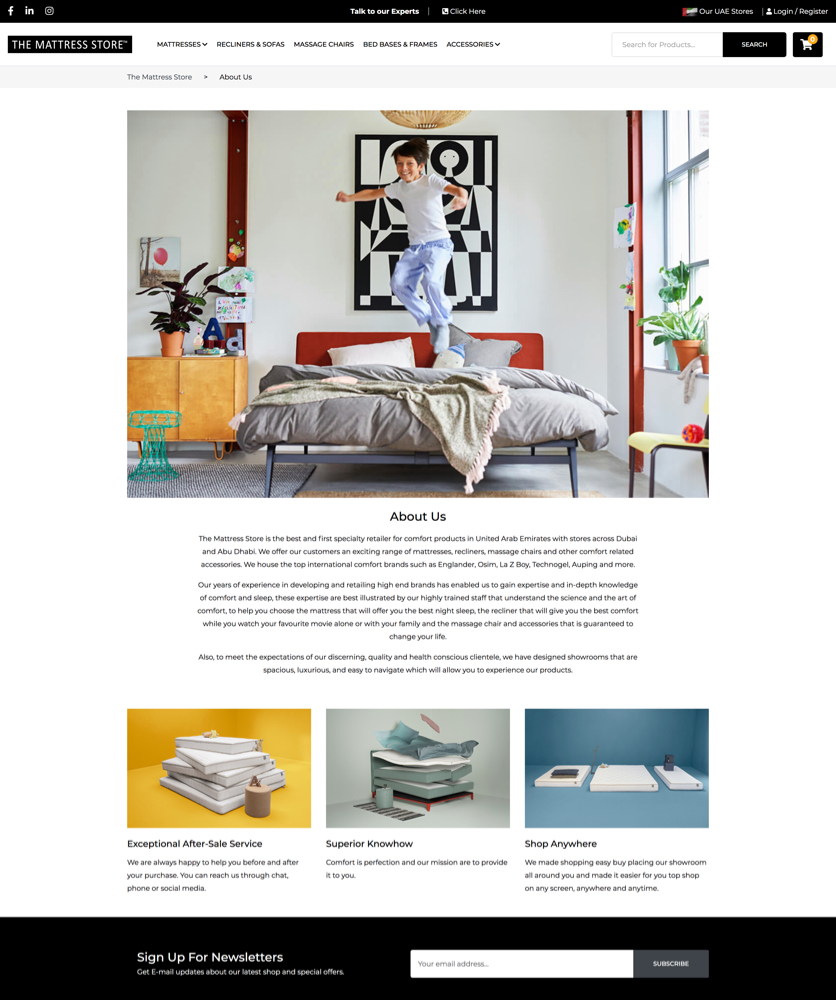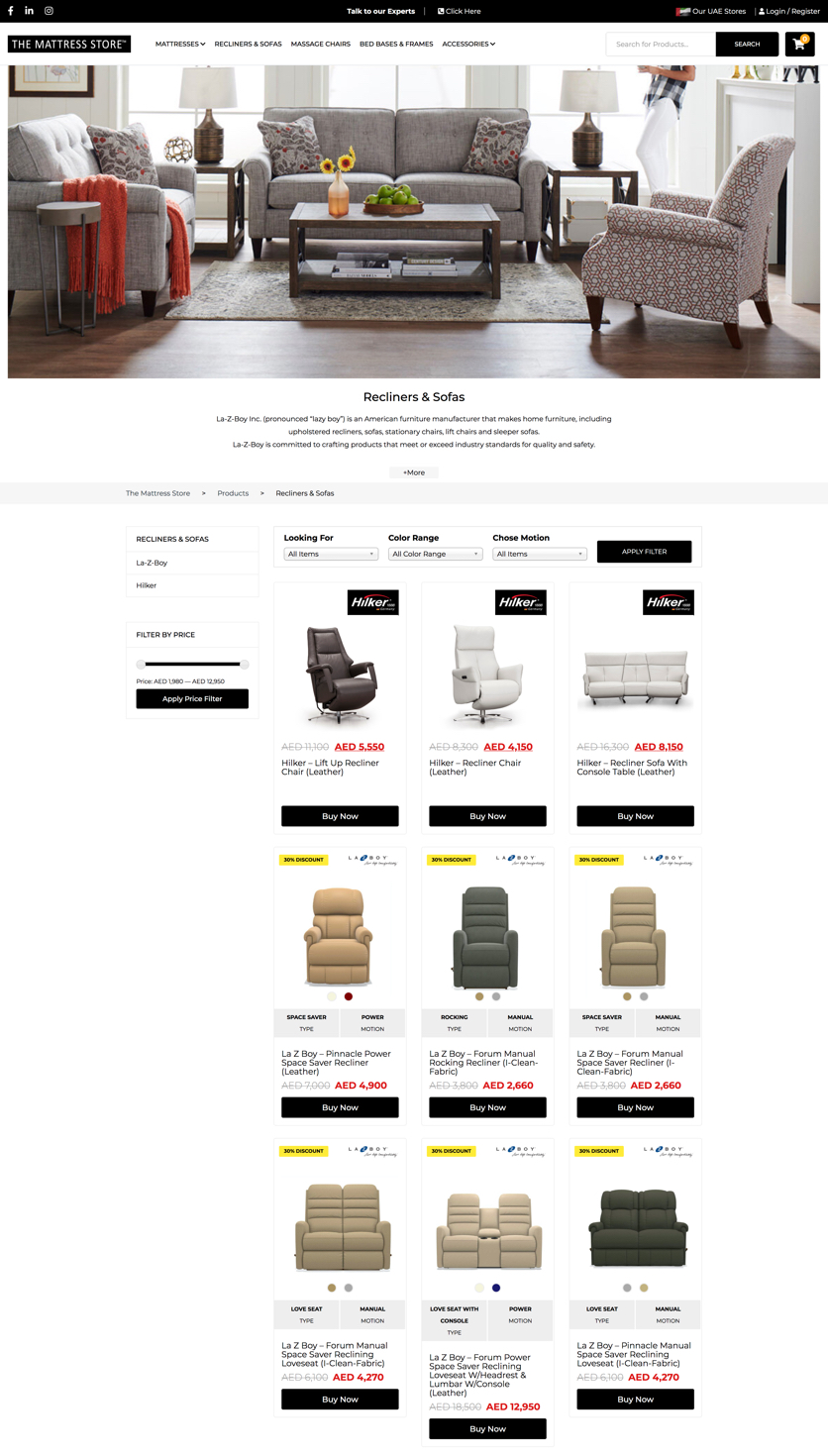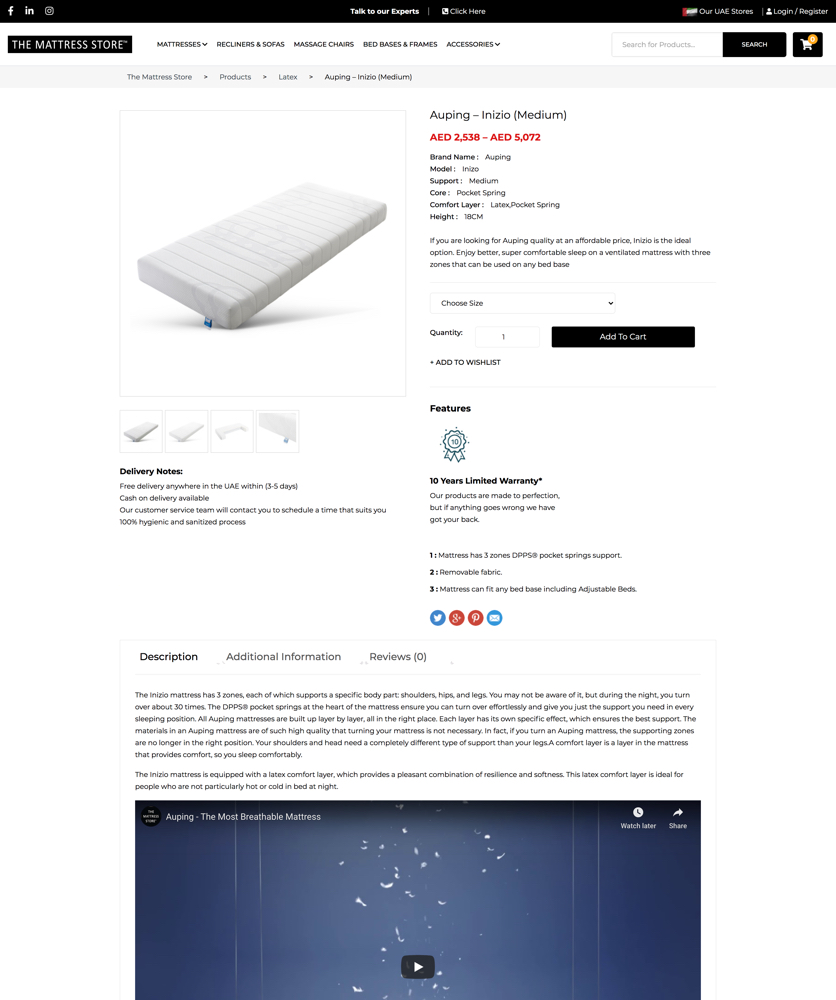 Need a quote? Just ask ..
Stay Plugged
Subscribe to our newsletter and stay updated on the latest design stories, new projects and case studies.