Combining a century old family lineage in the craft of fine furniture with a focus on design and innovation, Al Huzaifa has defined furniture fashion in the region for over four decades now. Our stores showcase luxury living experiences, pairing curated collections of furniture with lighting, accessories, carpets and throws. Nexa were tasked to revamp the site and provide a vastly improved E-comeerce experience. This involved creating a enw site, that covered the objectives of Al Huzaifa, but also ensuring that customers could easily view and make a purchase of a product.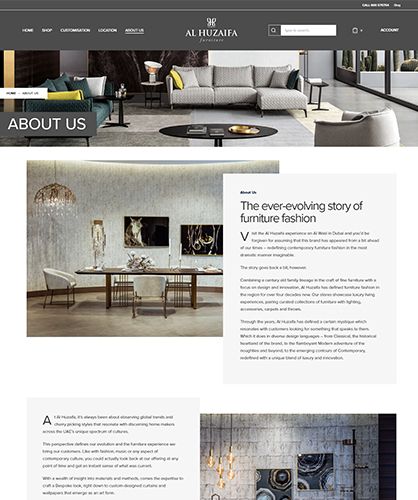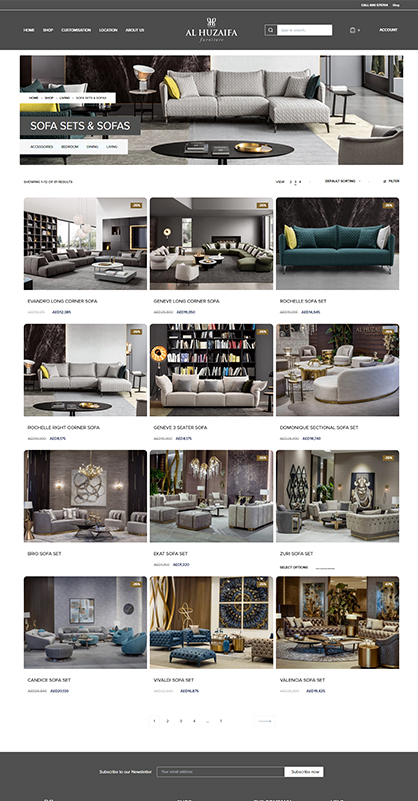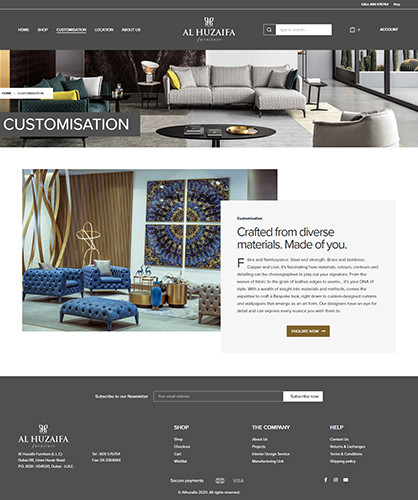 Need a quote? Just ask ..
Stay Plugged
Subscribe to our newsletter and stay updated on the latest design stories, new projects and case studies.