A market leader in the region for almost 50 years. They have exclusive partnerships with globally recognised and best names in the Air conditioning industry. Nexa was tasked to completely overhaul the old website, with an entirely new design and user experience, covering all aspects of their business. A key factor was to introduce a modern touch and stylistic approach that matched the brand. These elements were used throughout the site to provide the end-user of identity with the products and the Taqeef.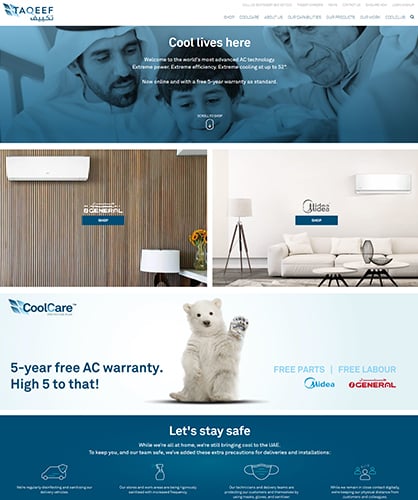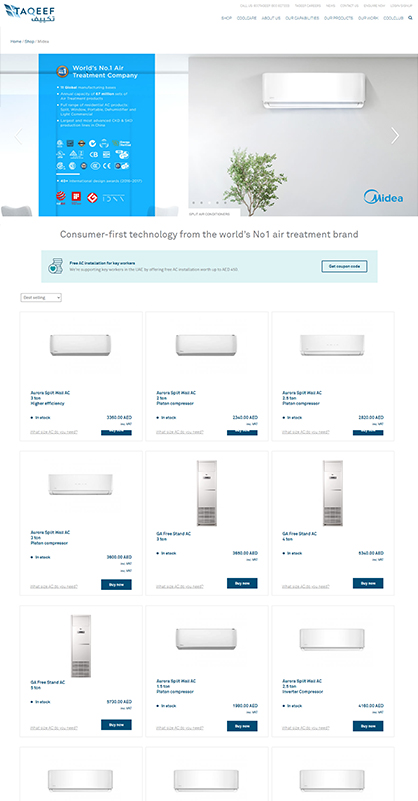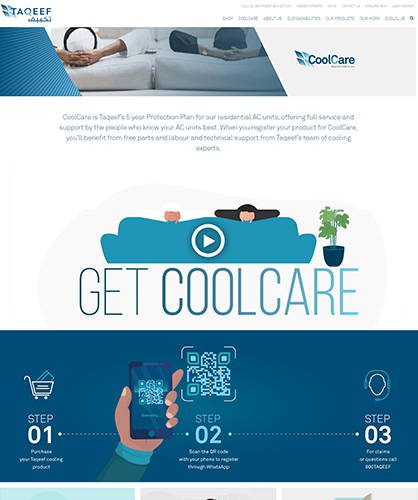 Need a quote? Just ask ..
Stay Plugged
Subscribe to our newsletter and stay updated on the latest design stories, new projects and case studies.