Magna Investment is one of the regional private multi-asset investment firms that creates a lasting impact for our shareholders, teams, businesses, and the communities in which we live. Since our founding in 2005, they have applied their insight and experience to organically expand into several asset classes including platform investments, public equity and venture capital. Nexa created the corporate WordPress website to provide Magan with an online presence. This has lead to new ventures and investments for the company, with an increased portfolio and new investors.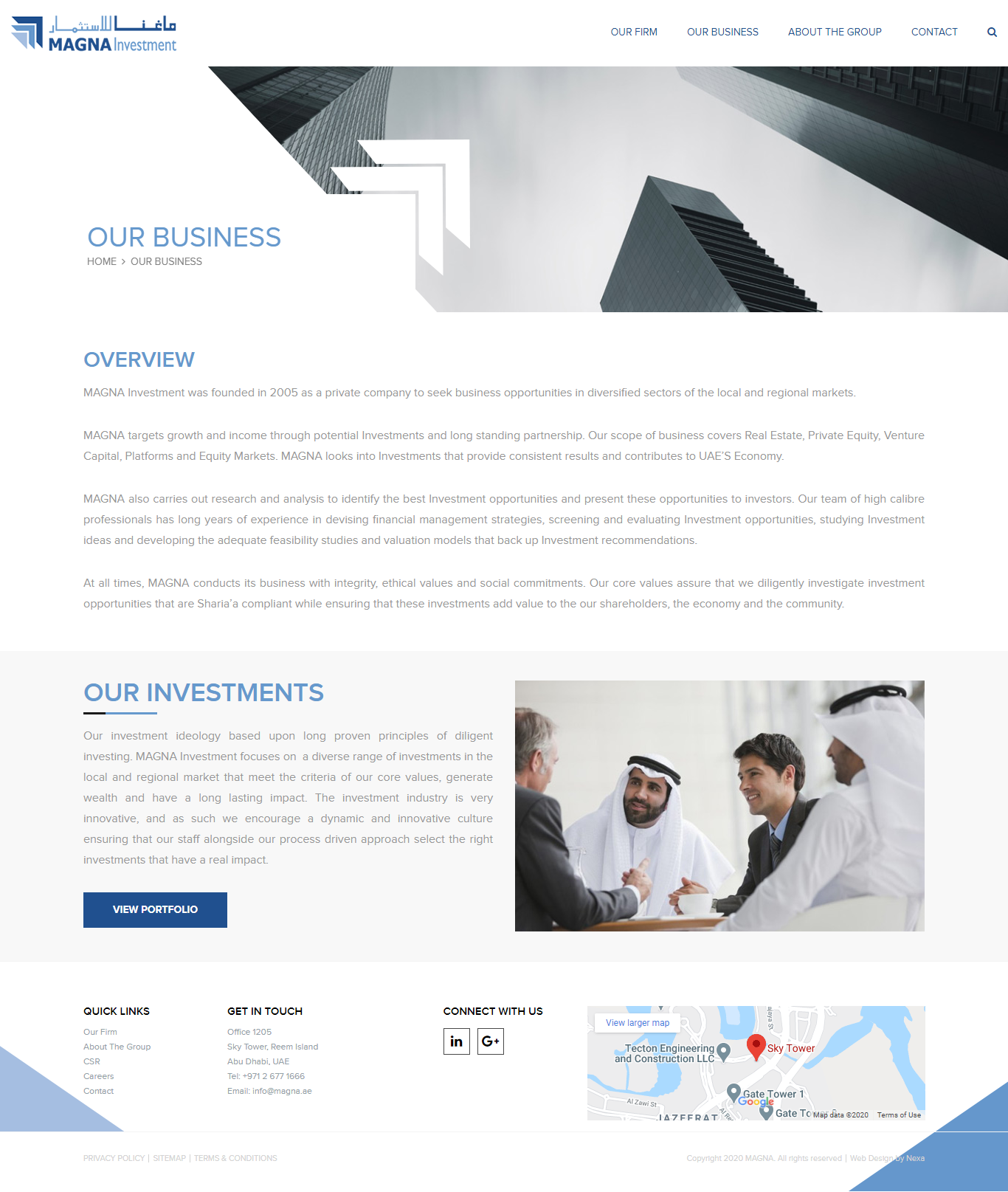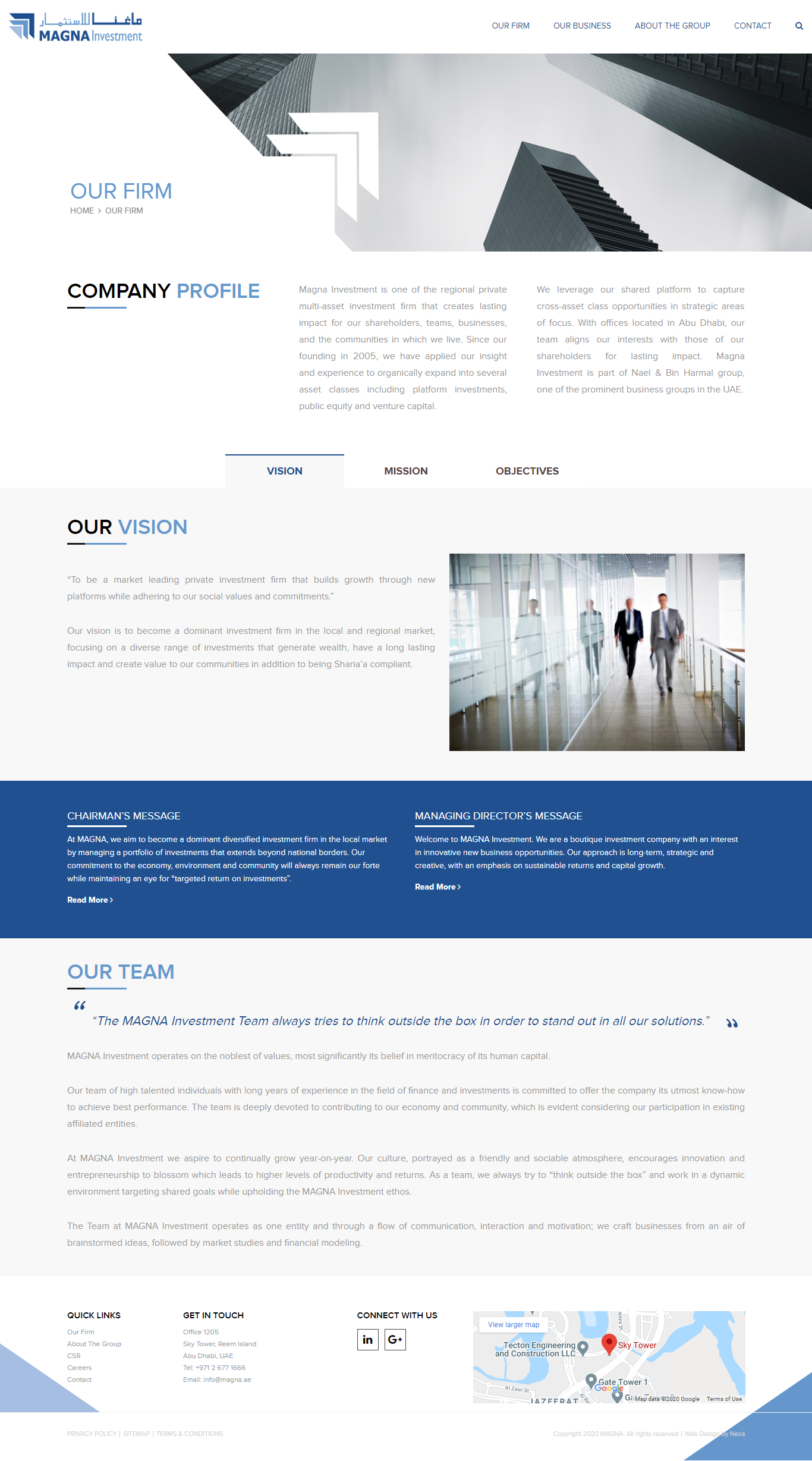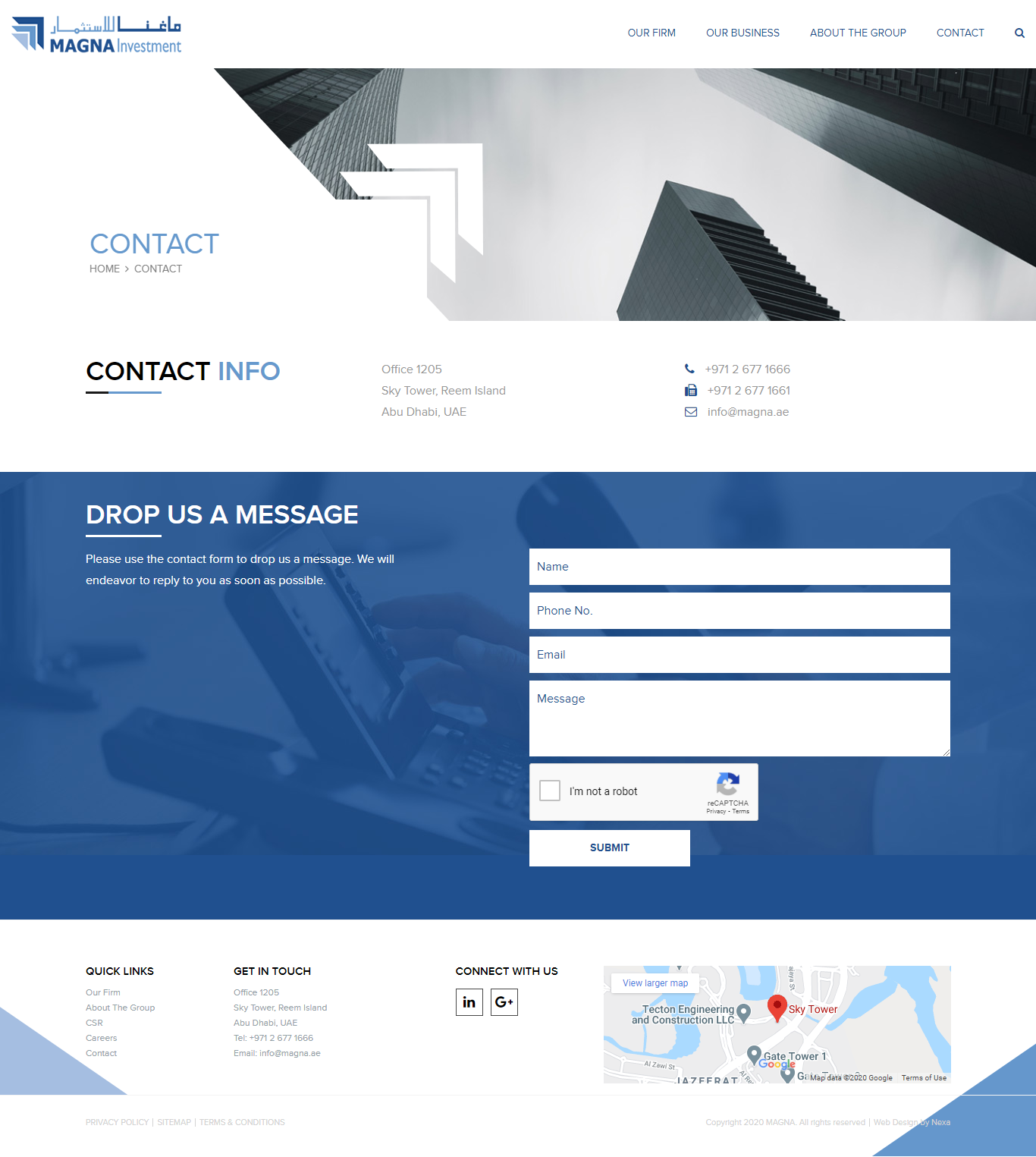 Need a quote? Just ask ..
Stay Plugged
Subscribe to our newsletter and stay updated on the latest design stories, new projects and case studies.