James Berry & Associates offers an overall solution for the full range of clients' legal needs, from entry into the country and establishing legal status, to setting up a business, advising on corporate transactions, or concluding employment arrangements, right through to advising clients of need in their personal affairs. Nexa designed and created the website on a custom .NET platform, to allow James Berry & Associates to fully manipulate the features of the site, and to increase their presence online.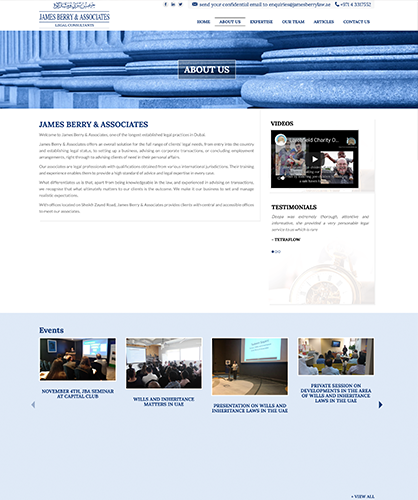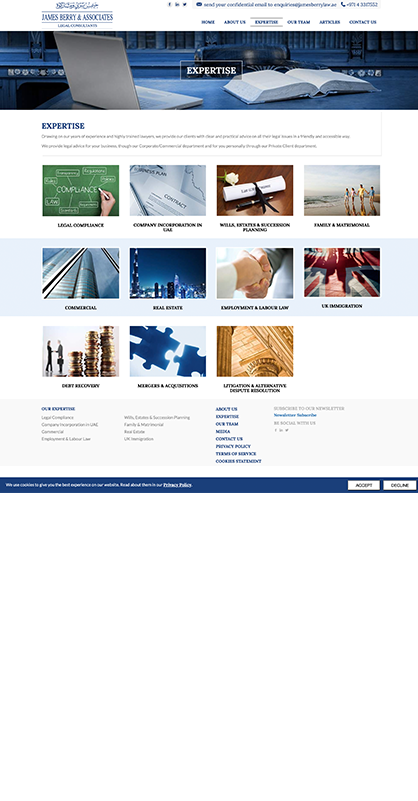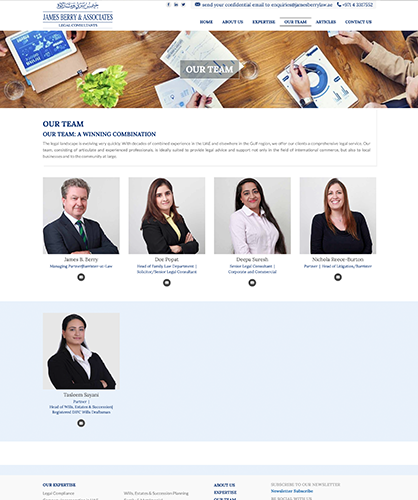 Need a quote? Just ask ..
Stay Plugged
Subscribe to our newsletter and stay updated on the latest design stories, new projects and case studies.