Infomineo is the brainchild of Hamza Laraichi and Martin Tronquit, two former consultants who wanted to solve the problem faced by executives and consultants of accessing high quality work for complex services like research and design.Since its inception, the company has flourished and gone beyond its founders, with a great team, an impressive track of record, and incredible clients. Infomineo reached out to Nexa to create a new website for the company, a website that was able to showcase the complex range of services offered by the company. In order to achieve a successful website that expertly captured the identity and offerings of the organization, Nexa created a brand new website design using WordPress and restructured the site in its entirety to provide users with the exact information they require. Nexa delivered a user-friendly and informative website that has helped the client inform, reach and capture the highest quality leads.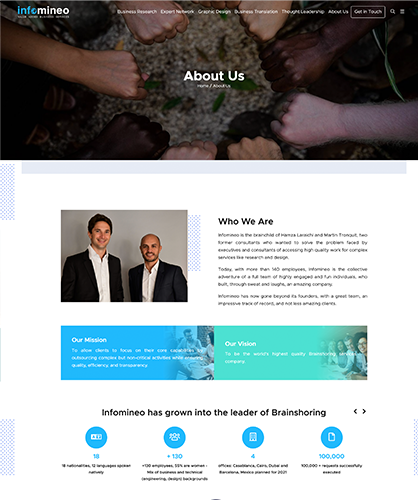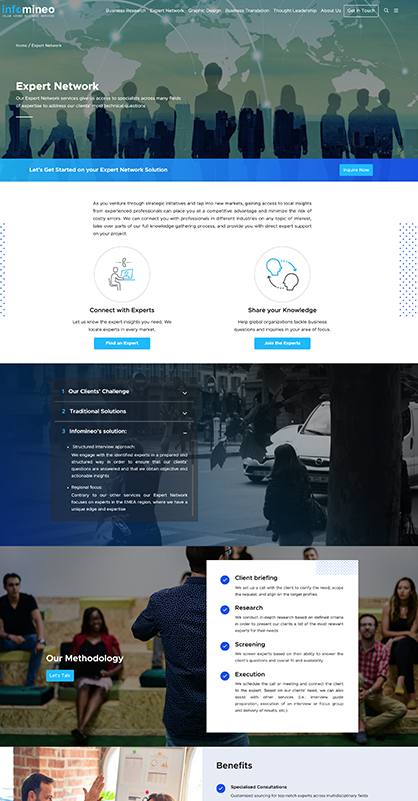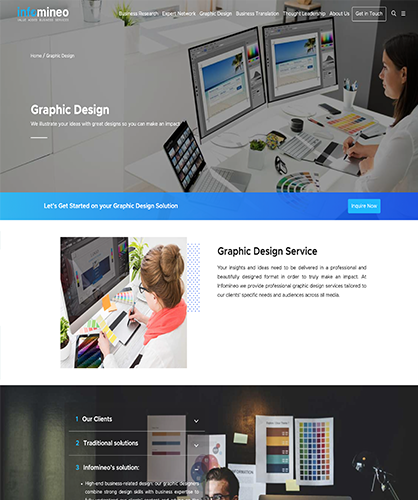 Need a quote? Just ask ..
Stay Plugged
Subscribe to our newsletter and stay updated on the latest design stories, new projects and case studies.