Since the original company's beginnings in 1992, Hotbrands International have transformed their core business model from being a single food court restaurant to a multi-brand, multi-national organisation developing through corporate franchised expansion to locations in the Middle East and India, serving over 4 million meals per year. Nexa created the custom .NET website along with the creation of the video, that has been used on the website and for other marketing materials.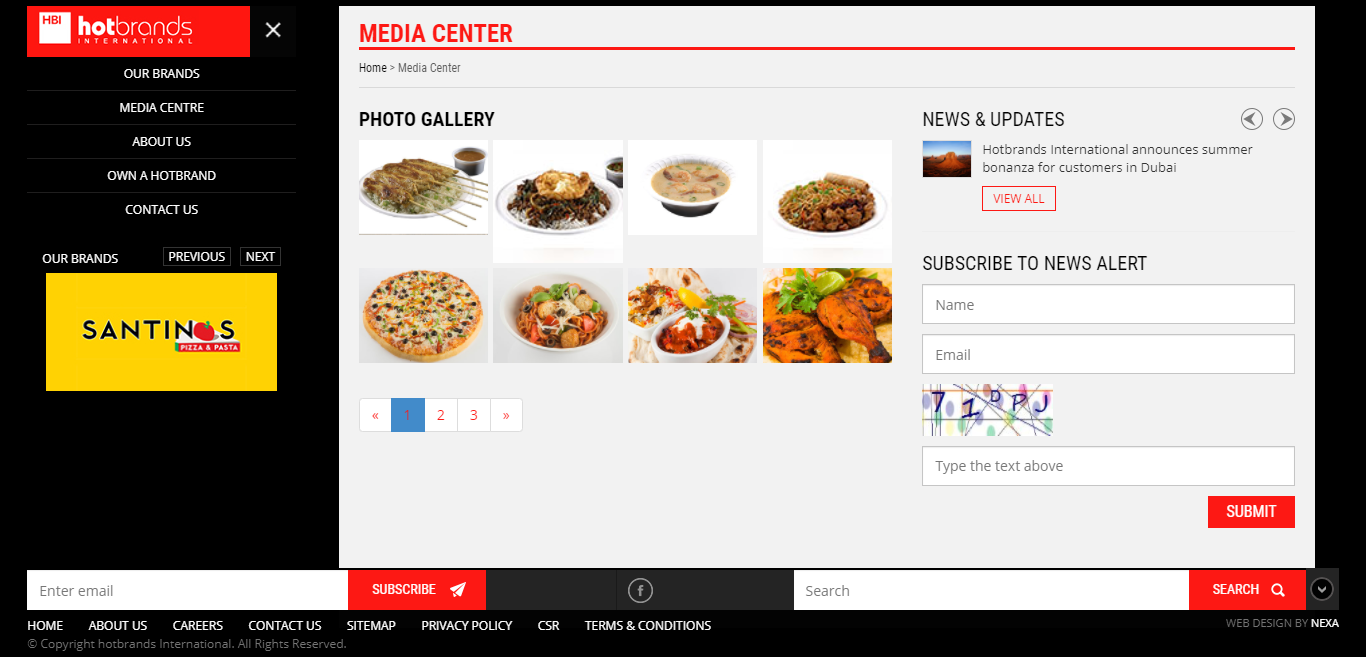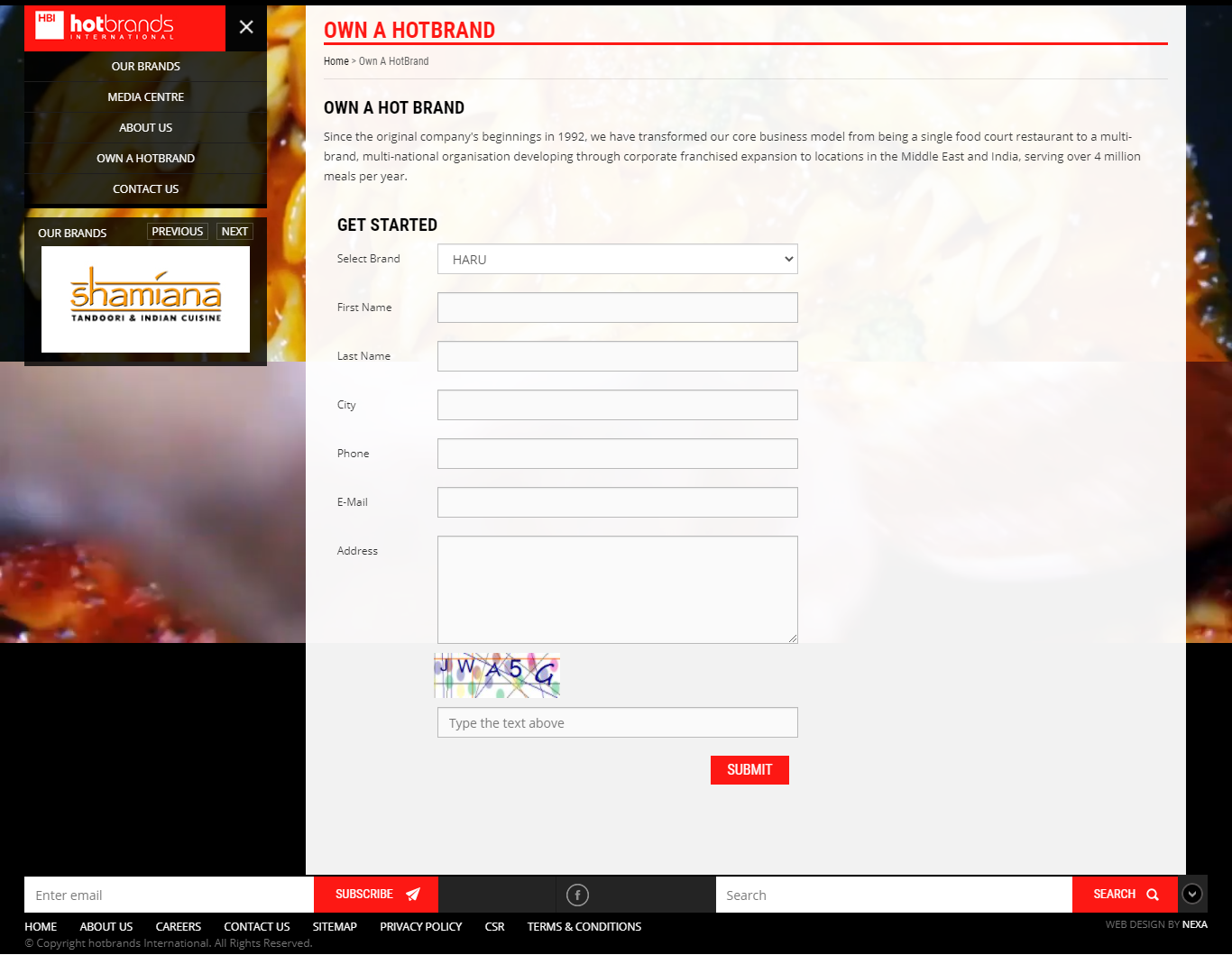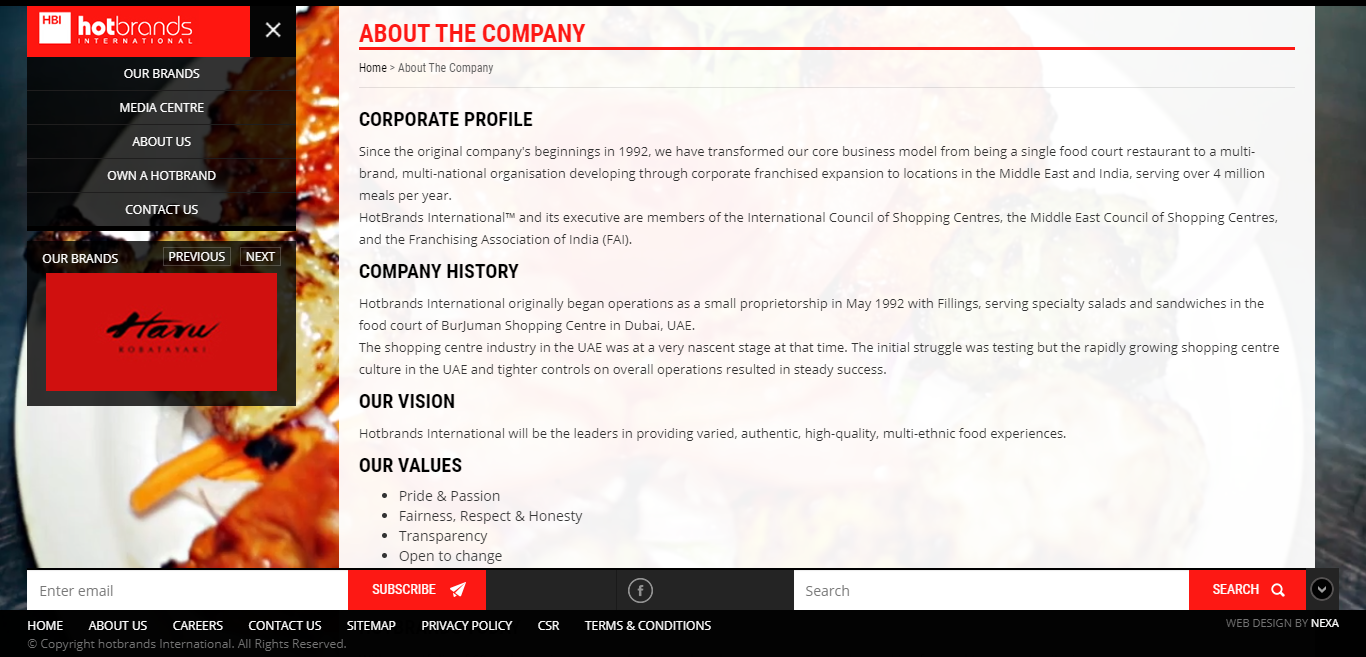 Need a quote? Just ask ..
Stay Plugged
Subscribe to our newsletter and stay updated on the latest design stories, new projects and case studies.