Grounded Design is an interior design firm, specialising in mixing Scandinavian style with an international touch. The website was built on WordPress and required a custom design to showcase the projects that Grounded design have done in the past and the full services that Grounded Design provide. The site had to be clean, simple and visual.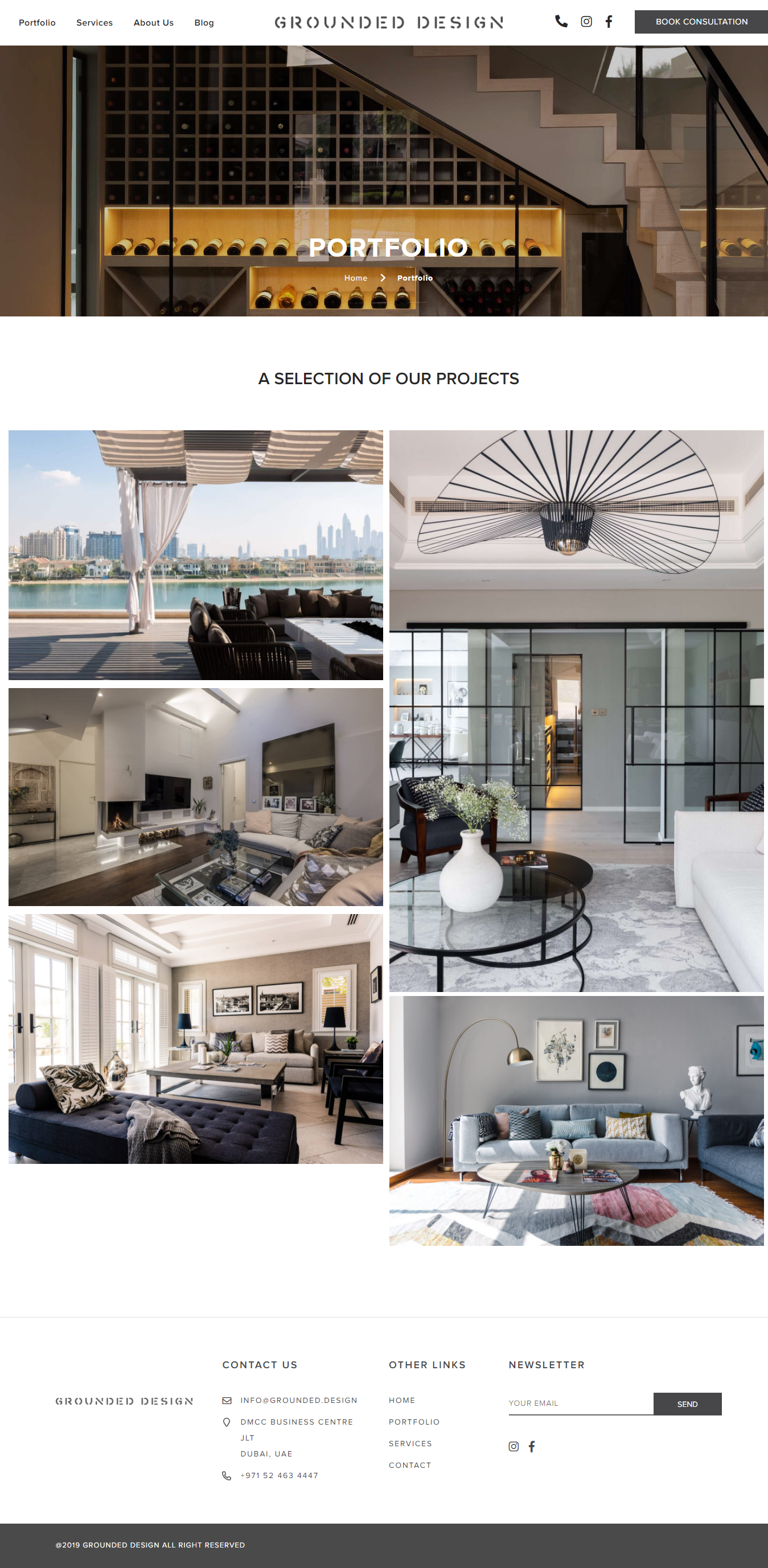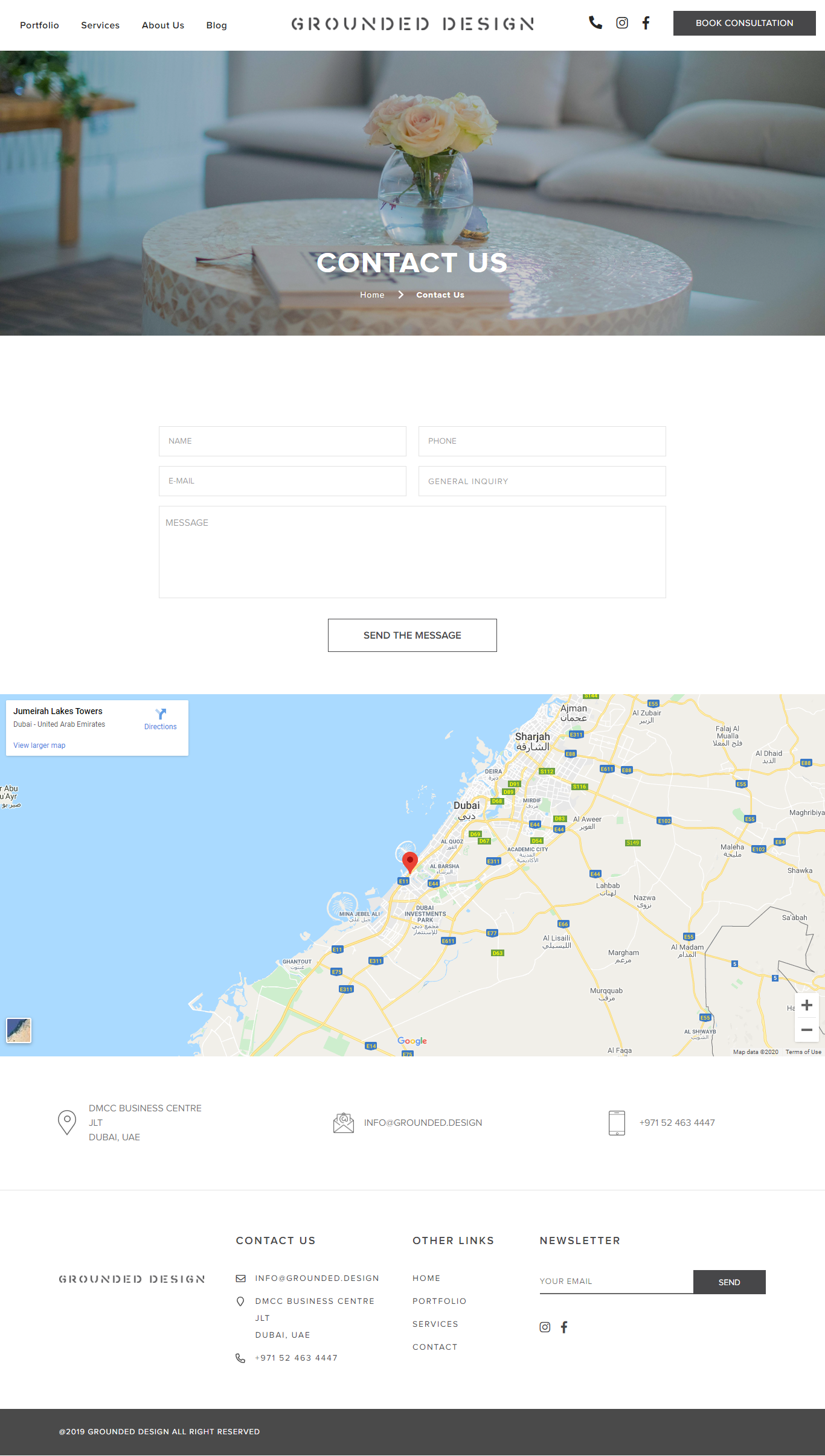 Need a quote? Just ask ..
Stay Plugged
Subscribe to our newsletter and stay updated on the latest design stories, new projects and case studies.