Golden Tree Medicines is a limited liability company (LLC) established in 1997 in Dubai, United Arab Emirates. It is the exclusive Middle East agent, distributor and marketer for various international companies active in the Health Care Sector. Nexa created the WordPress website, that showcases what Golden TRee offers to their customers. The website was built in record time, and have provided support ever since.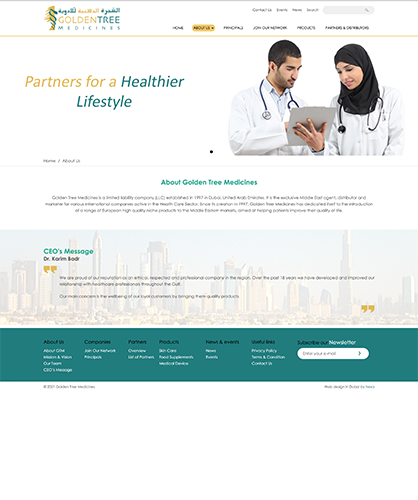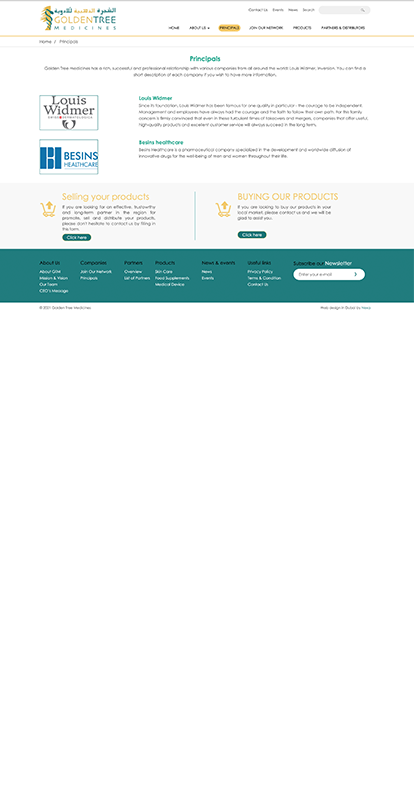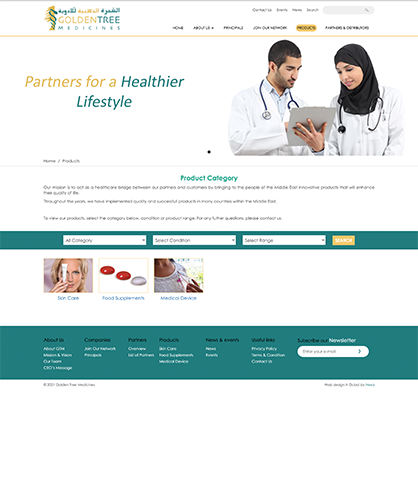 Need a quote? Just ask ..
Stay Plugged
Subscribe to our newsletter and stay updated on the latest design stories, new projects and case studies.