Global Advocacy and Legal Counsel is a leading Middle Eastern law firm. Established in 2003, we have offices in Abu Dhabi, Dubai and Muscat and provide local, regional and international clients with a full business law service. Nexa was enlisted to create their website with resounding success. the site showcases their services and what they can offer to their clients.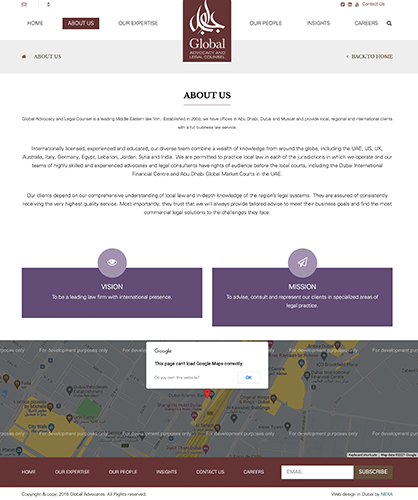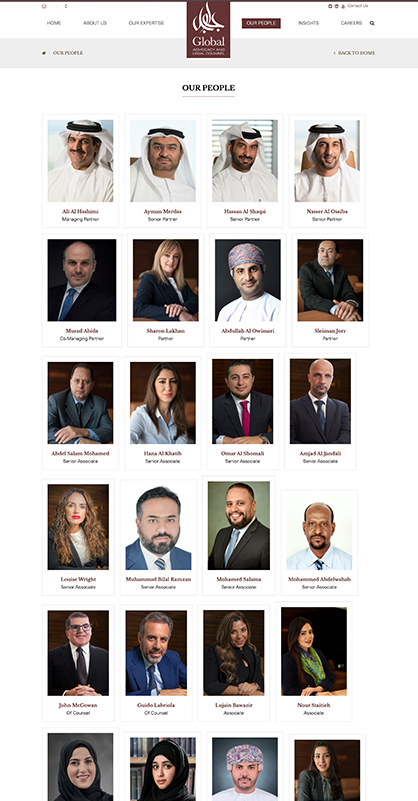 Need a quote? Just ask ..
Stay Plugged
Subscribe to our newsletter and stay updated on the latest design stories, new projects and case studies.