The Form Hotel is designed by the renowned Architecture Studio known for having created prestigious buildings such as the European Parliament in Strasbourg and the magnificent Onassis Cultural Centre in Athens. The Form Hotel is Design Hotels™ first property in the Middle East and encompasses contemporary style and sleek finishings. The hotel's goal when approaching Nexa, was to create a website that reflected the hotel's style and values. After an initial consultation, Nexa was selected as the best fit for what the client was looking for in an agency. This is because Nexa's approach and methodology deeply resonated with Form Hotel. In order to understand the client in greater detail and gain deeper insight into the client's style and message, Nexa conducted a workshop with the hotel representatives. Through the workshop, Nexa gained a fully rounded view of the brand and was able to craft a WordPress website that perfectly encapsulated the hotel and what it represents. The result was a stylish contemporary website for its prestigious counterpart - The Form Hotel.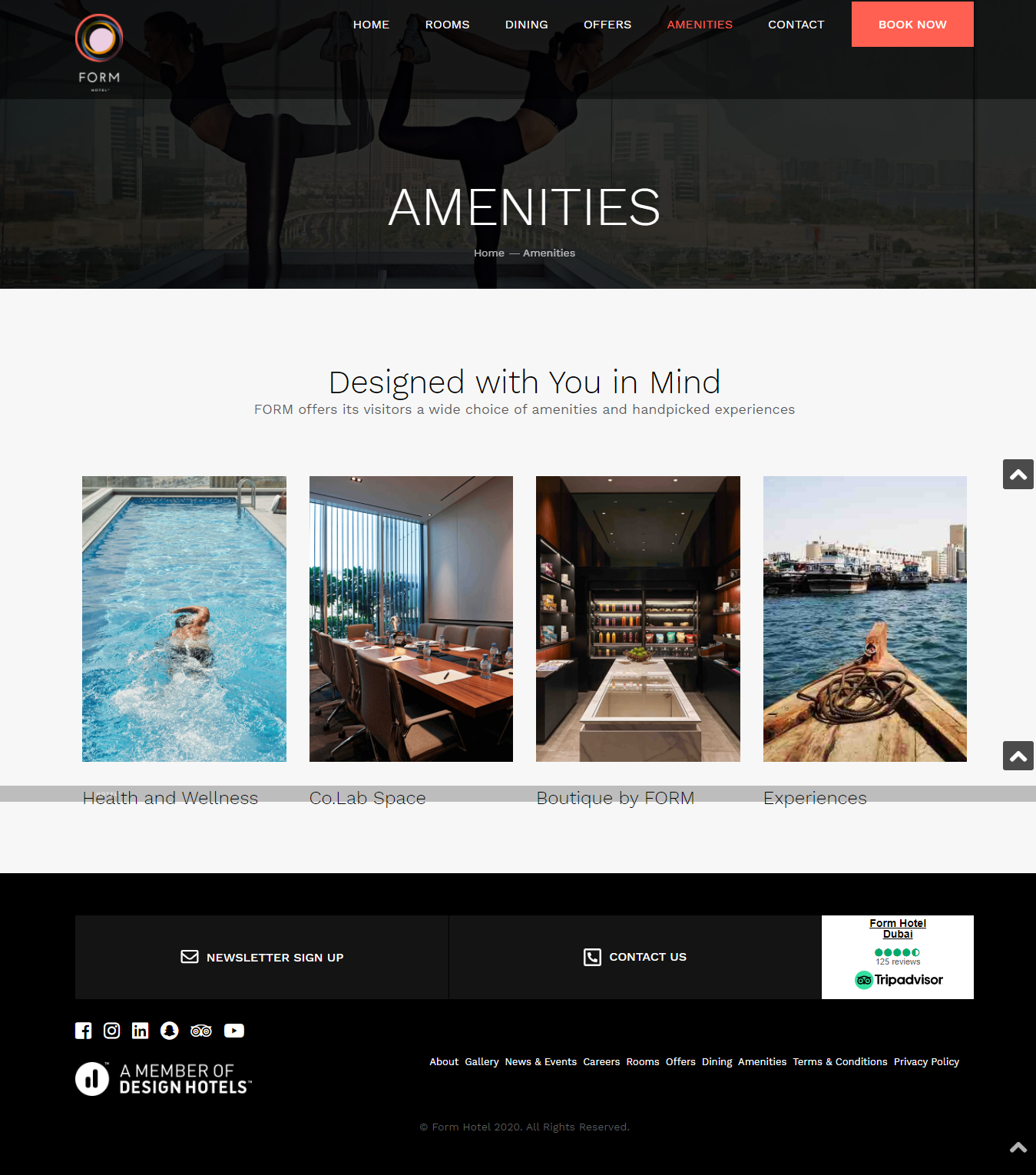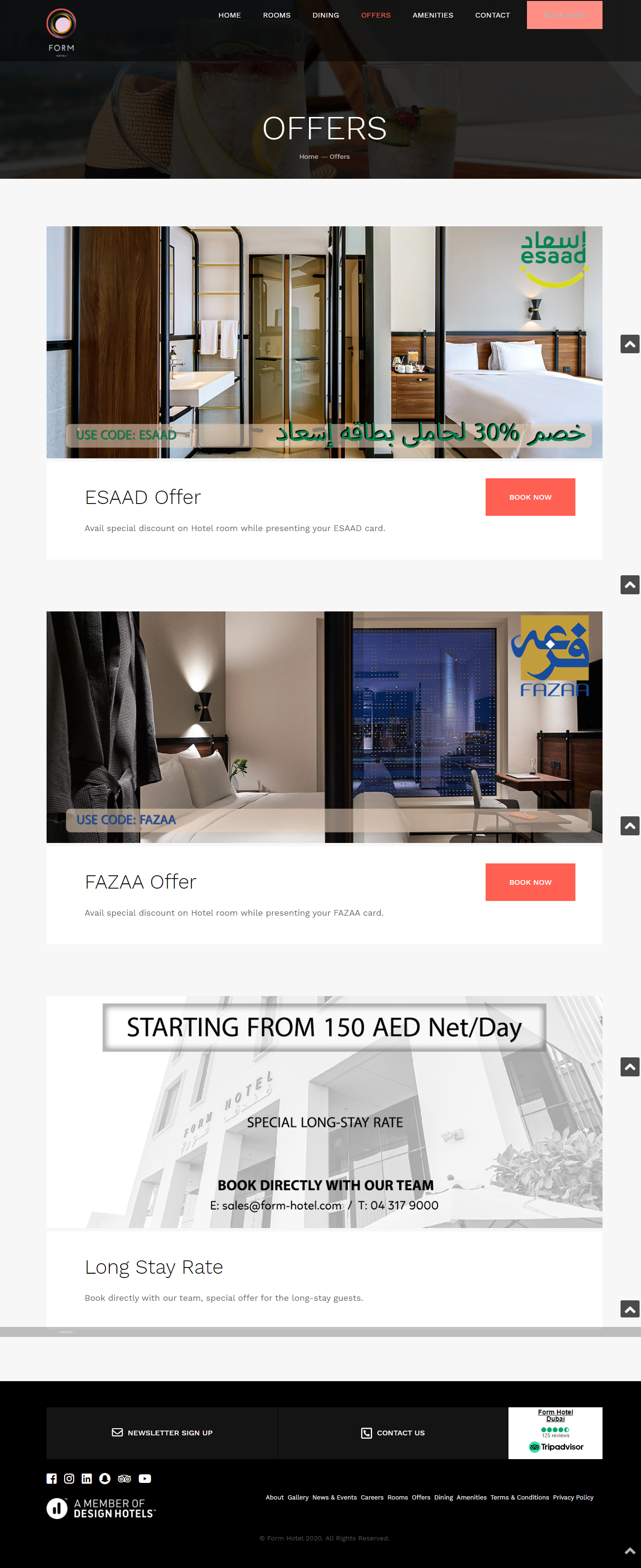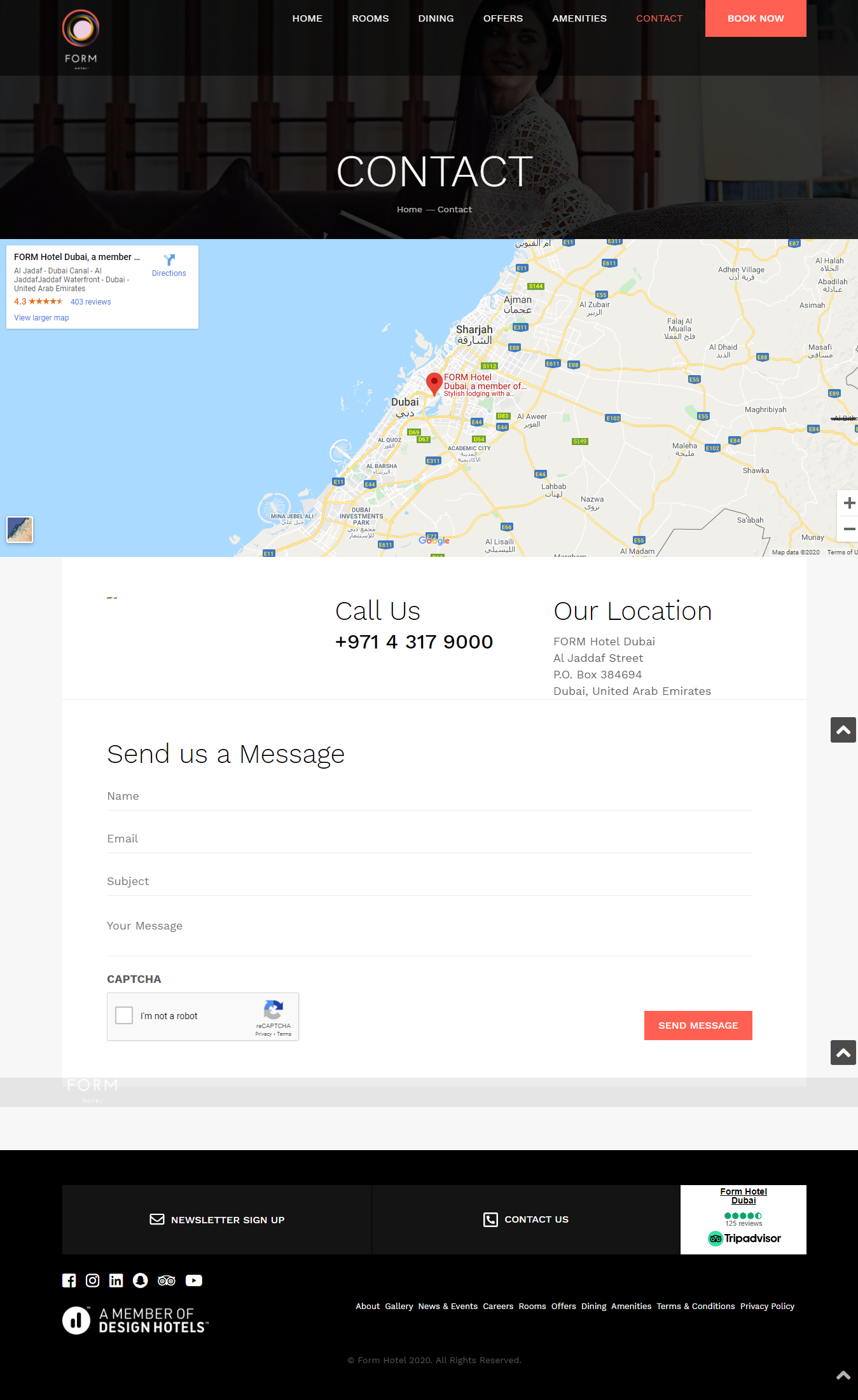 Need a quote? Just ask ..
Stay Plugged
Subscribe to our newsletter and stay updated on the latest design stories, new projects and case studies.