Five Moons Co. Ltd was originally founded in Al-Khobar in the year 1992. The company was established with the aim of providing premium professional facility maintenance services to the residential and commercial sectors within the Eastern Province of Saudi Arabia. Nexa were tasked with creating a website that reflected the companies heritage and presence within the Kingdom of Saudi Arabia. This meant a more up to date design and build within WordPress.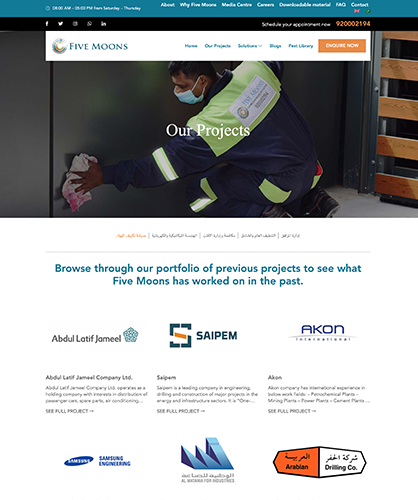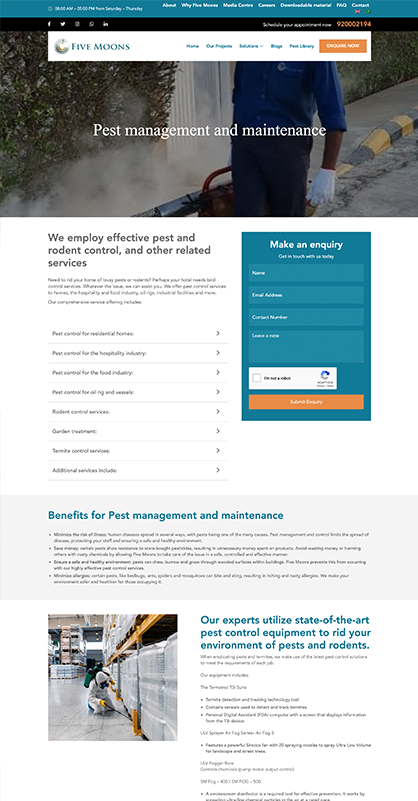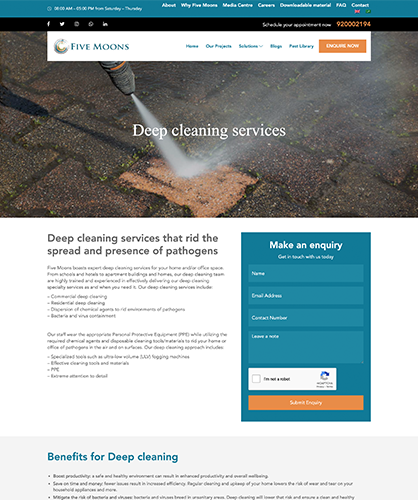 Need a quote? Just ask ..
Stay Plugged
Subscribe to our newsletter and stay updated on the latest design stories, new projects and case studies.