ESHARAH ETISALAT SECURITY SOLUTIONS LLC, offers innovative, flexible and customized technology solutions. Built on WordPress nexa produced a corporate face to their business enterprise. The site design is simple and informative, without added layers of complexity, which allows Esharah to continuously update their corporate information, with ease.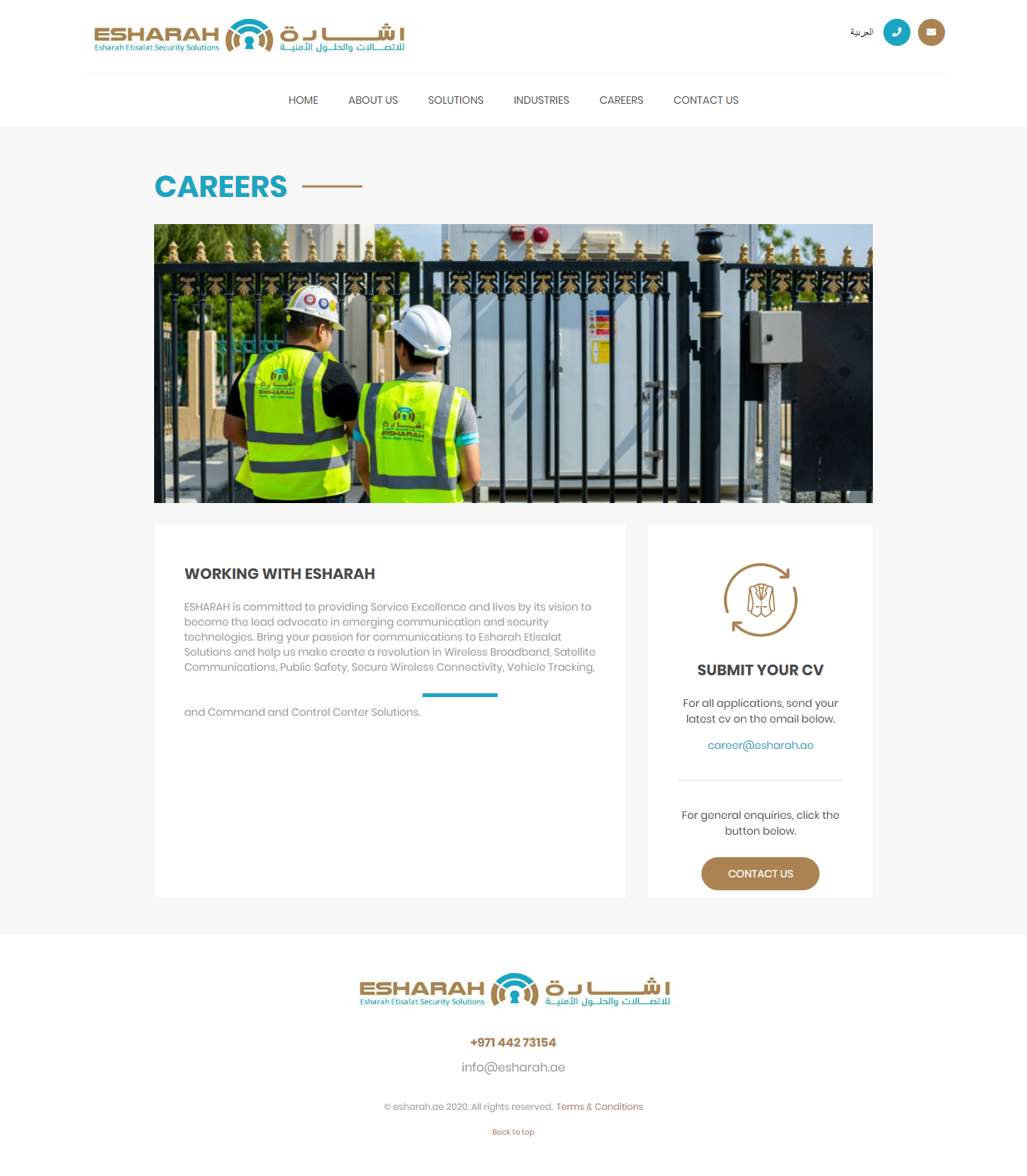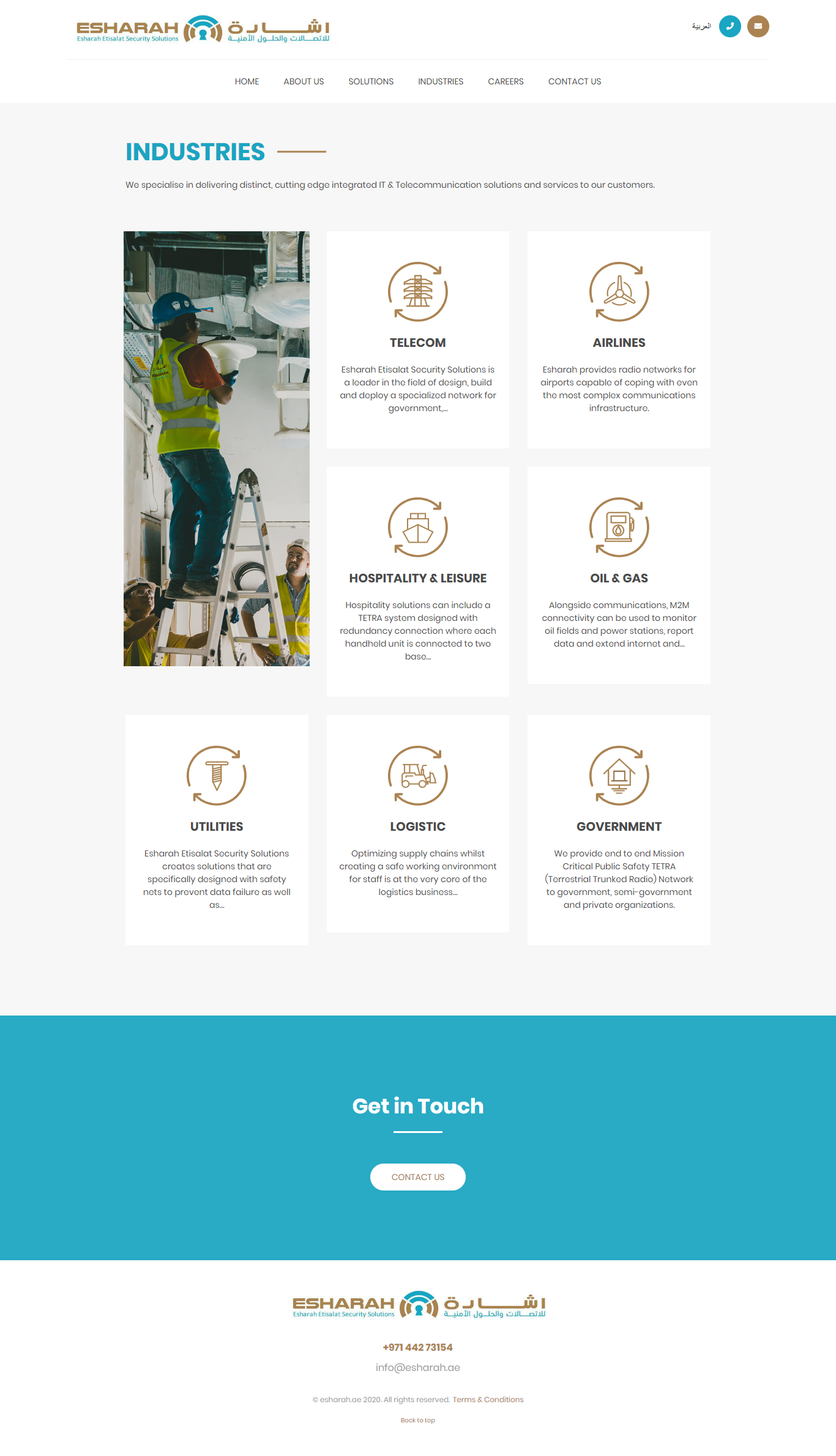 Need a quote? Just ask ..
Stay Plugged
Subscribe to our newsletter and stay updated on the latest design stories, new projects and case studies.