Emerging Markets Intelligence & Research (EMIR) is a well-connected, Dubai-based advisory firm that serves senior business leaders of multinational companies, local family trading conglomerates, SMEs and government. EMIR was a unique project that required several types of integrations. The website itself is a custom build in WordPress, but on the submission of a paid ticket. Several workflows and integrations would be applied. The initial step is customer data that is passed to HubSpot, followed by secondary integrations to ON 24 (an event management software), and workflows and automation via HubSpot that allows segmented persona types, to receive the correct information and also provide them with the right access, including full tracking of their activities.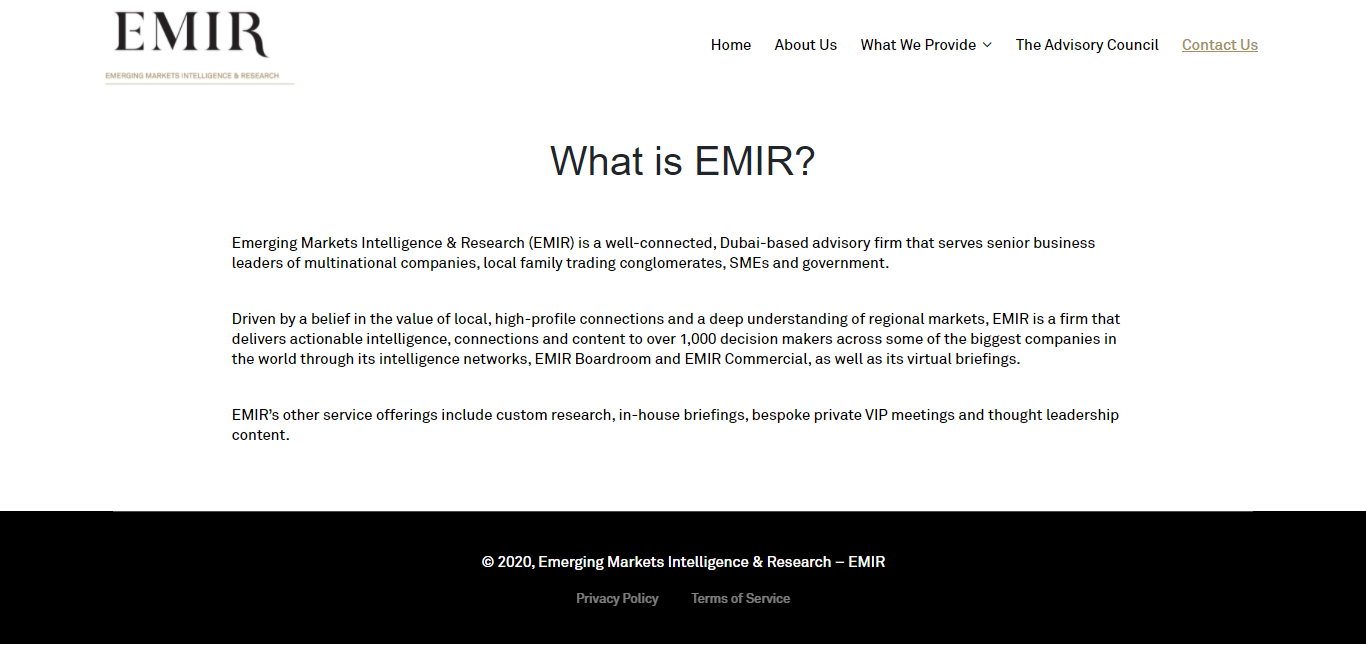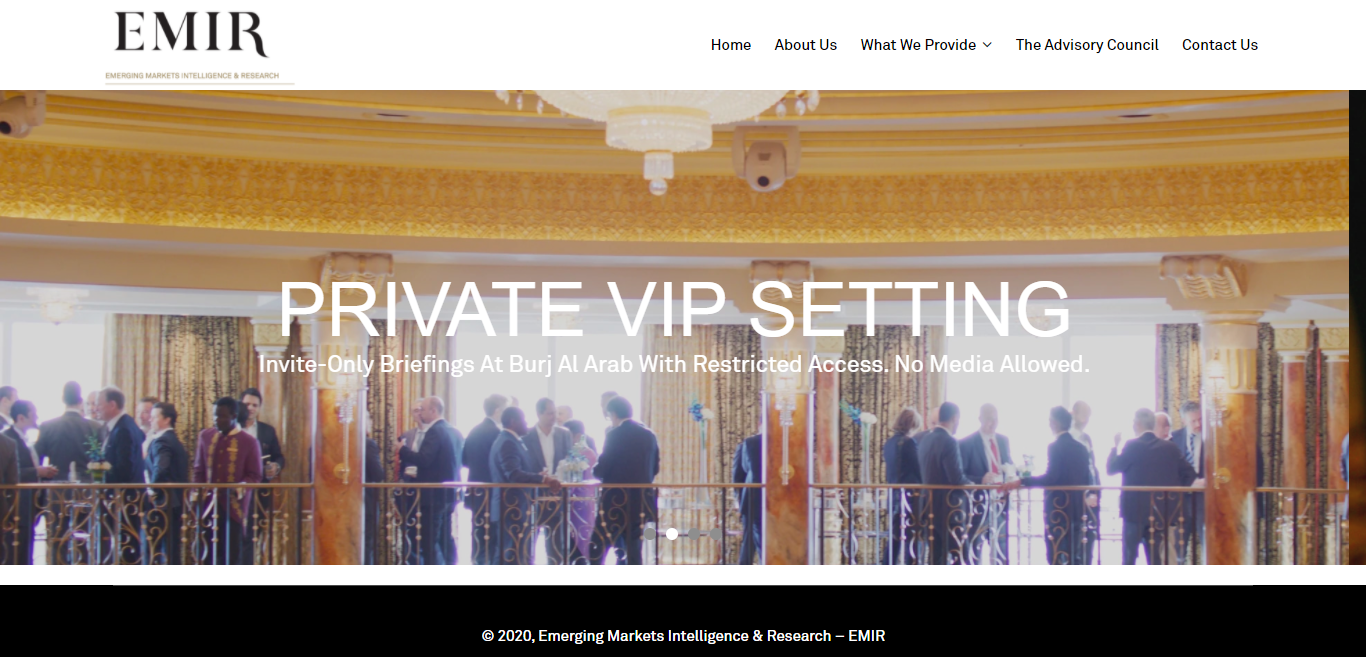 Need a quote? Just ask ..
Stay Plugged
Subscribe to our newsletter and stay updated on the latest design stories, new projects and case studies.