Dome International was conceptualised in 1997, which then expanded into multiple cities and countries within the region. Specialising in Construction and Maintenance, renewable energy, and HSE services, Nexa was tasked with bringing the outdated website into the 21st Century. The website was built on WordPress and ensured that the heritage of the company was felt through the design.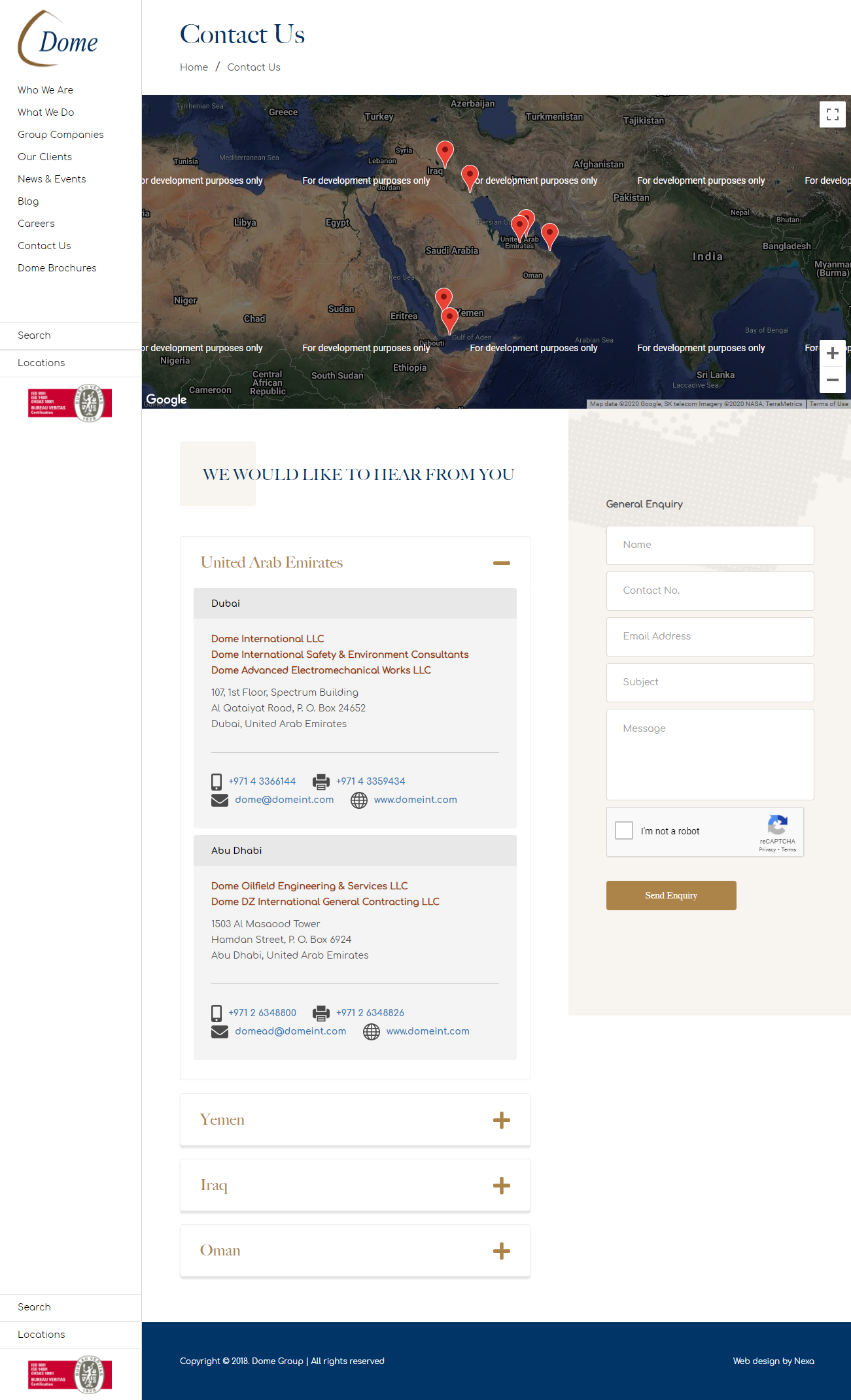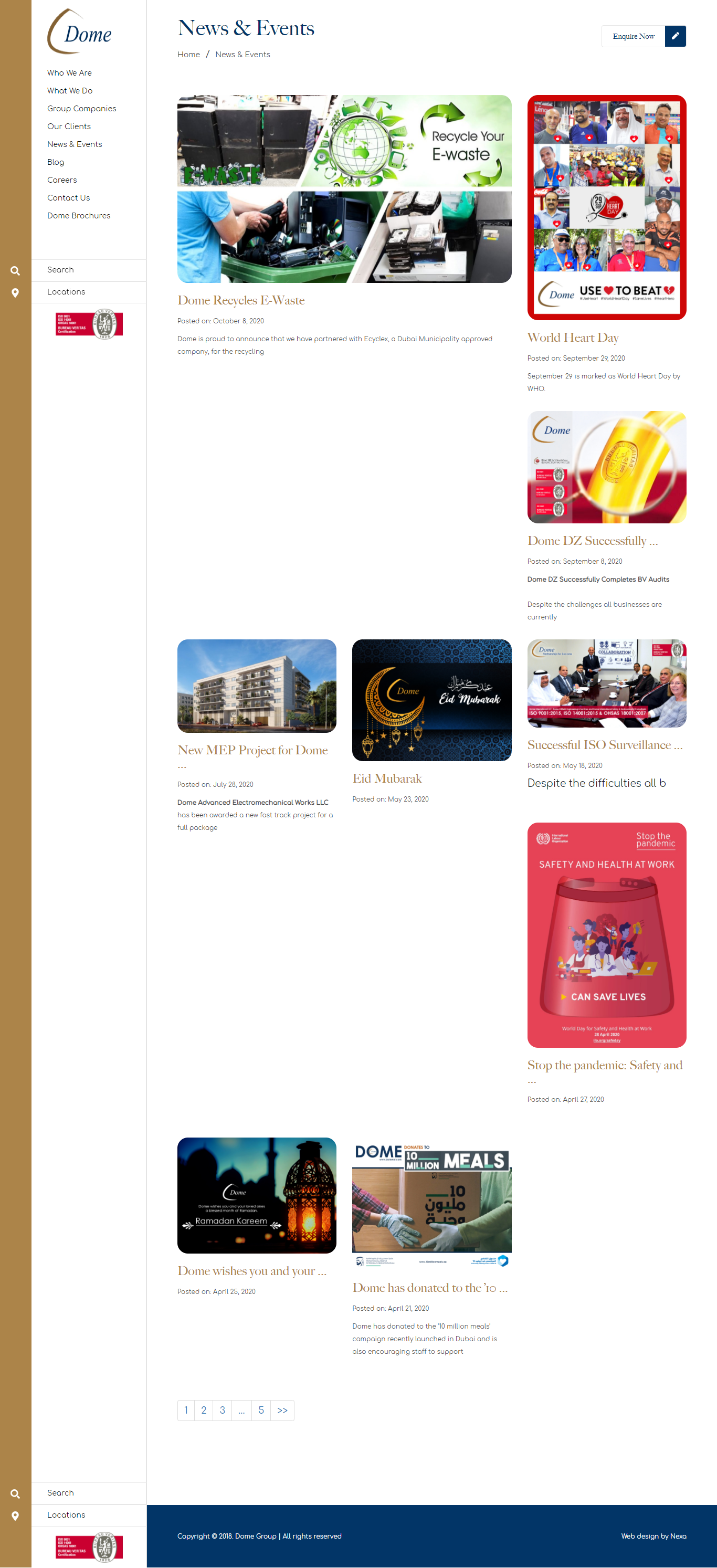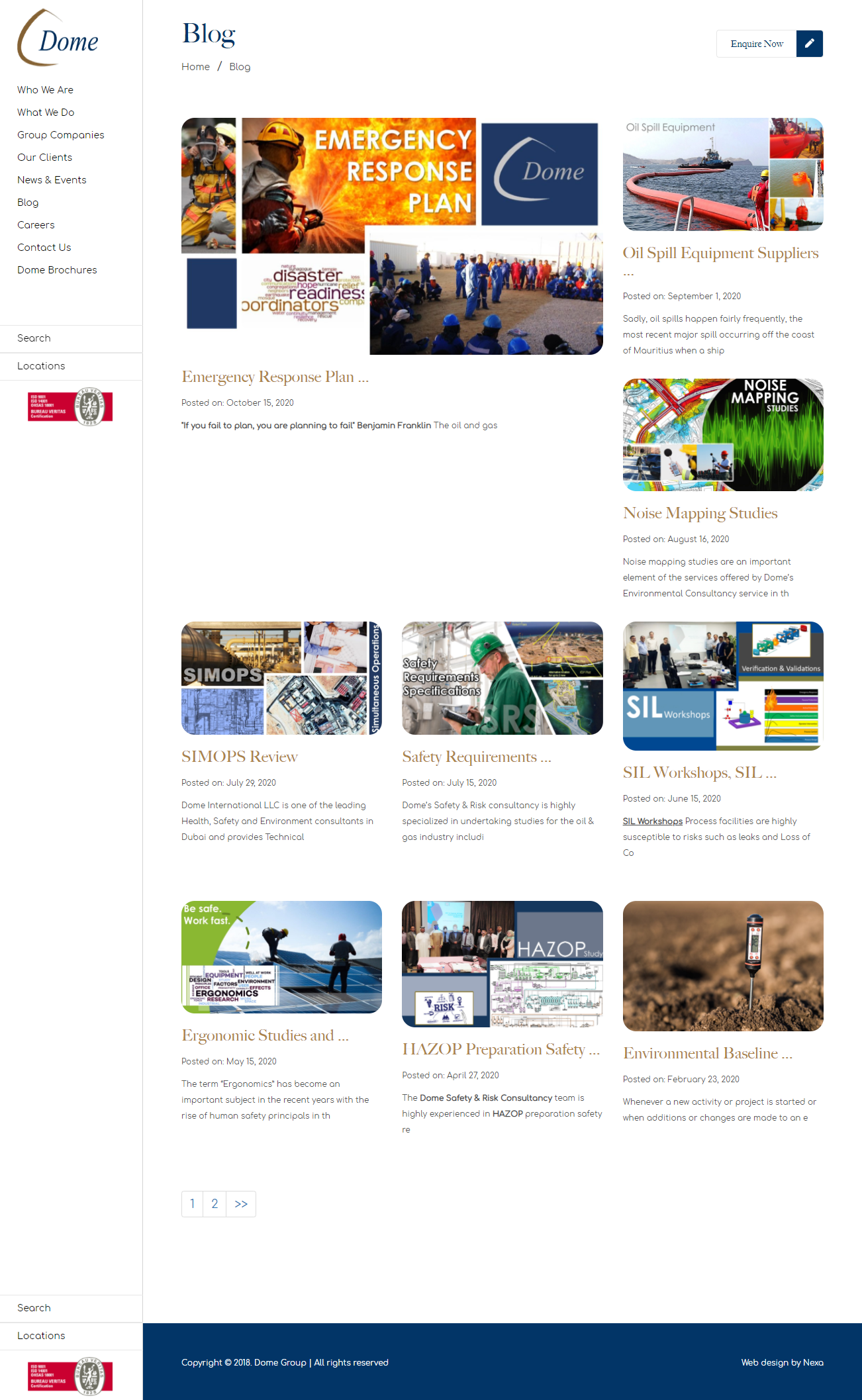 Need a quote? Just ask ..
Stay Plugged
Subscribe to our newsletter and stay updated on the latest design stories, new projects and case studies.