The Cue Podgorica hotel is part of the renowned CUE brand of Story Hospitality. Story Hospitality and Resorts has a long-standing, established and trusted relationship with Nexa, one that spans many years. When Story Hospitality created the CUE brand, they required the existing site to be revamped and rebranded to match the new CUE brand. Story Hospitality then reached out to Nexa to assist with key aspects of the project.
The goals were to ensure brand alignment across the website and a complete restructuring of the previous site in order to achieve full engagement with users and to push direct bookings. Nexa set out to recreate the website while at the same time ensuring that in the process, no traffic would be lost and previously established organic SEO wouldn't be affected. All of the above was achieved during the transition and client expectations were met with great success.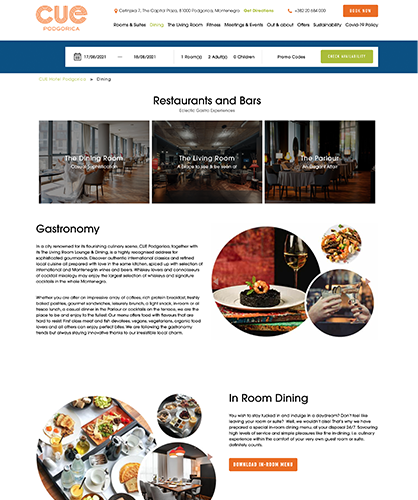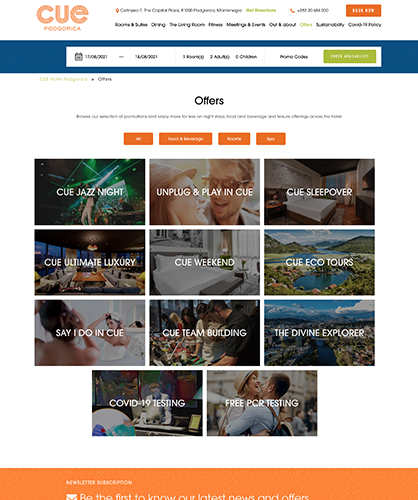 Need a quote? Just ask ..
Stay Plugged
Subscribe to our newsletter and stay updated on the latest design stories, new projects and case studies.