Crayon Connect is headquartered in Oslo, Norway, with more than 2000 employees in over 50 offices across 35 countries. They operate a global, customer-first, and vendor-agnostic IT consultancy. The Crayon Connect website was built to provide customers of Crayon Connect with access to their business collateral, i.e. webinars, e-books, whitepapers, and offers. This required a two-fold development, a front-facing website in HubSpot, and a member-only dashboard in WordPress. The members were designated into personas based on their interaction with Crayon Connect.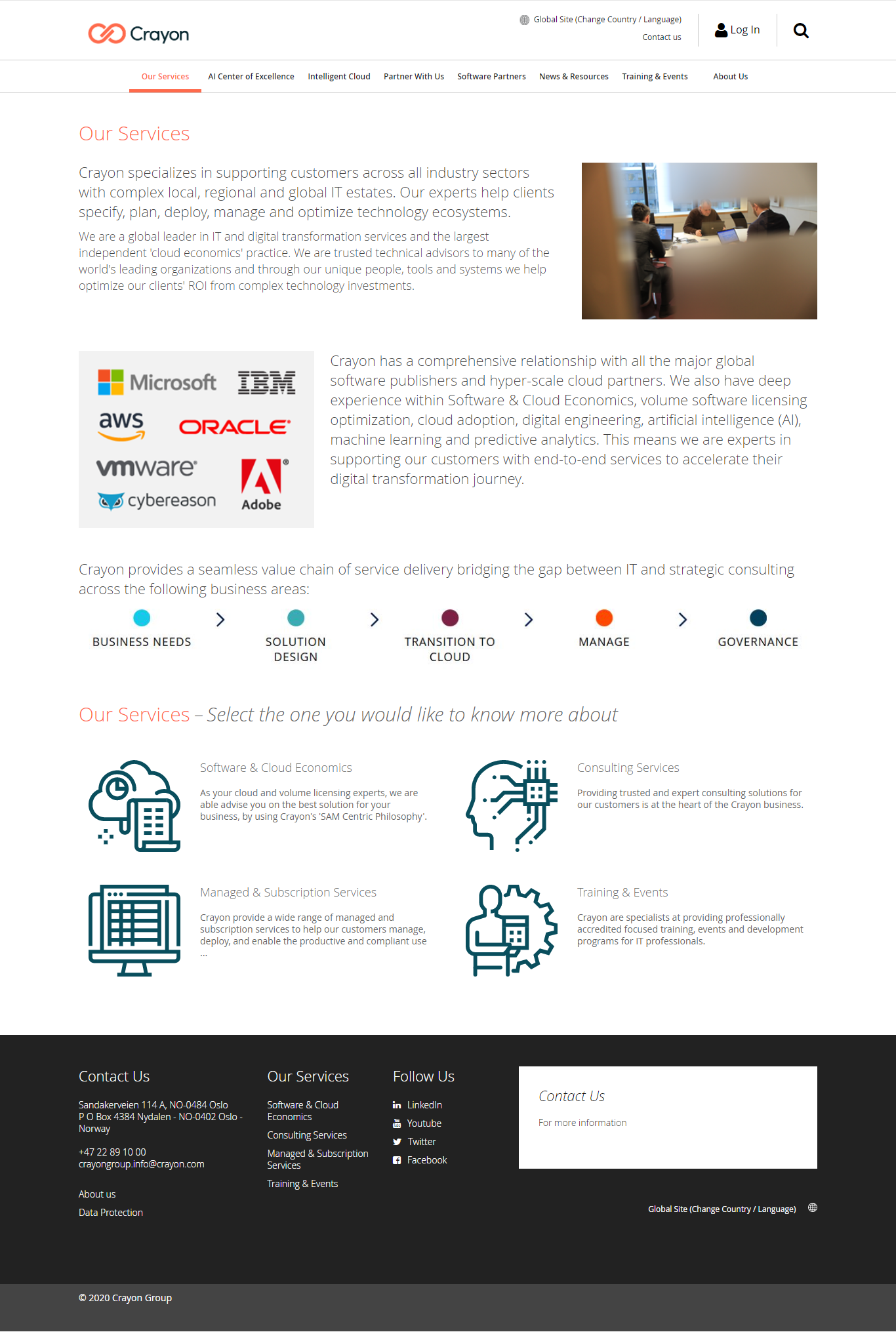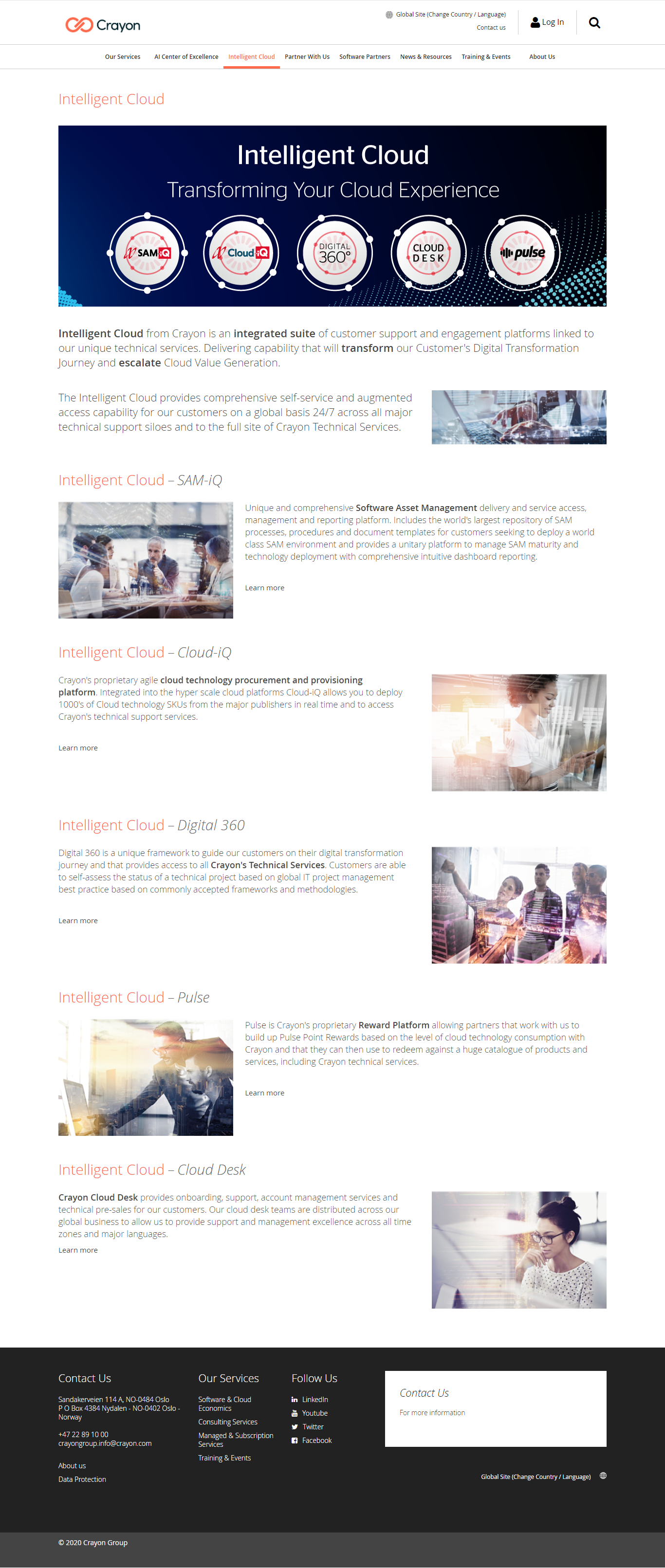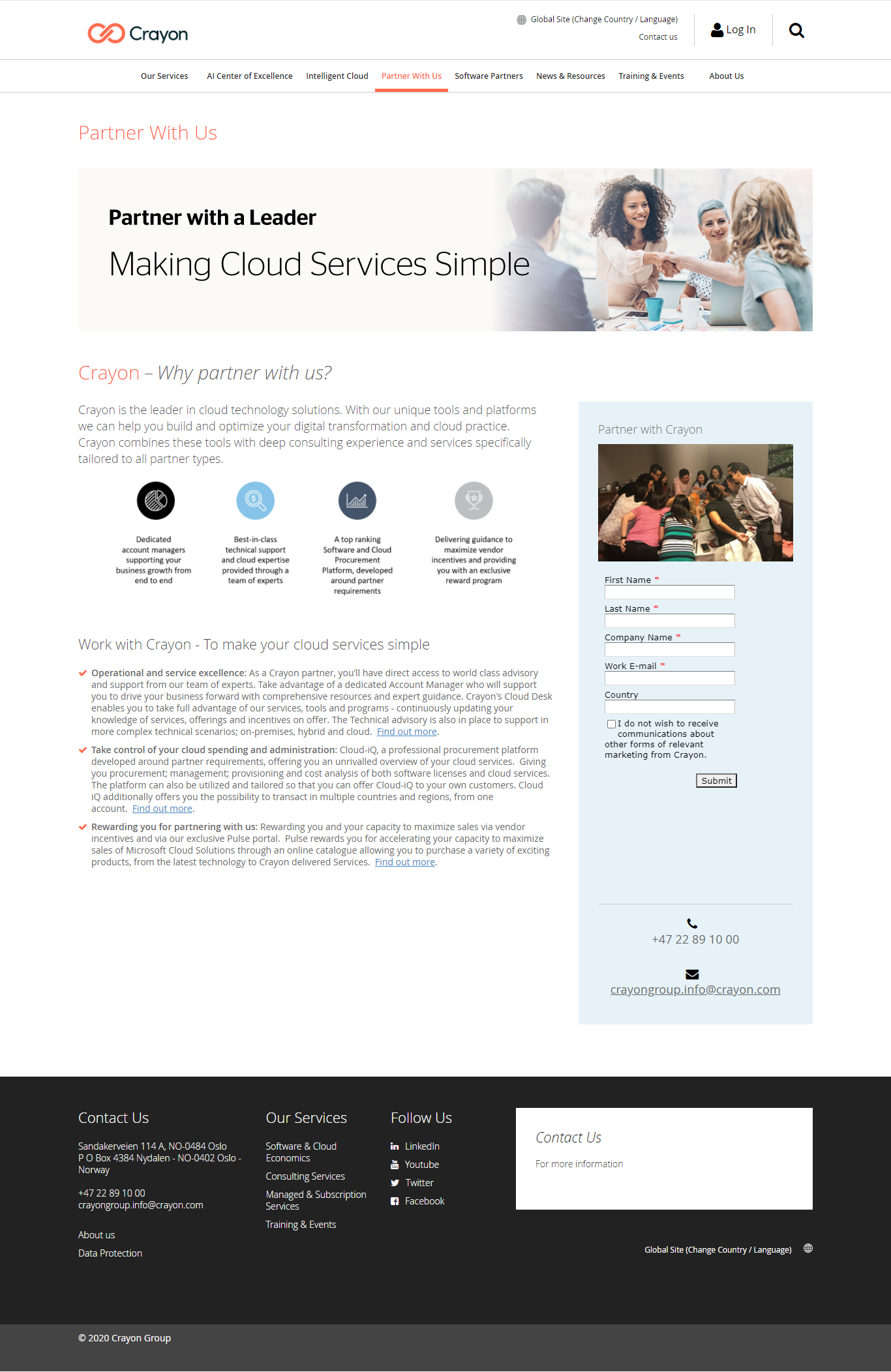 Need a quote? Just ask ..
Stay Plugged
Subscribe to our newsletter and stay updated on the latest design stories, new projects and case studies.