Cooper Fitch is a leading recruitment agency within the UAE that provides executive search and HR advisory services in the GCC market. The agency needed digital transformation and tasked Nexa with a website revamp. We created a new custom-designed website that included a built-in CMS on WordPress. We also populated the website with videography, content, and SEO. The primary purpose was to increase online rankings and provide high organic traffic to help the agency attract and source high calibre talent in the market. Cooper Fitch's transformation included more features and functionality, ultimately enhancing the organisation's reputation.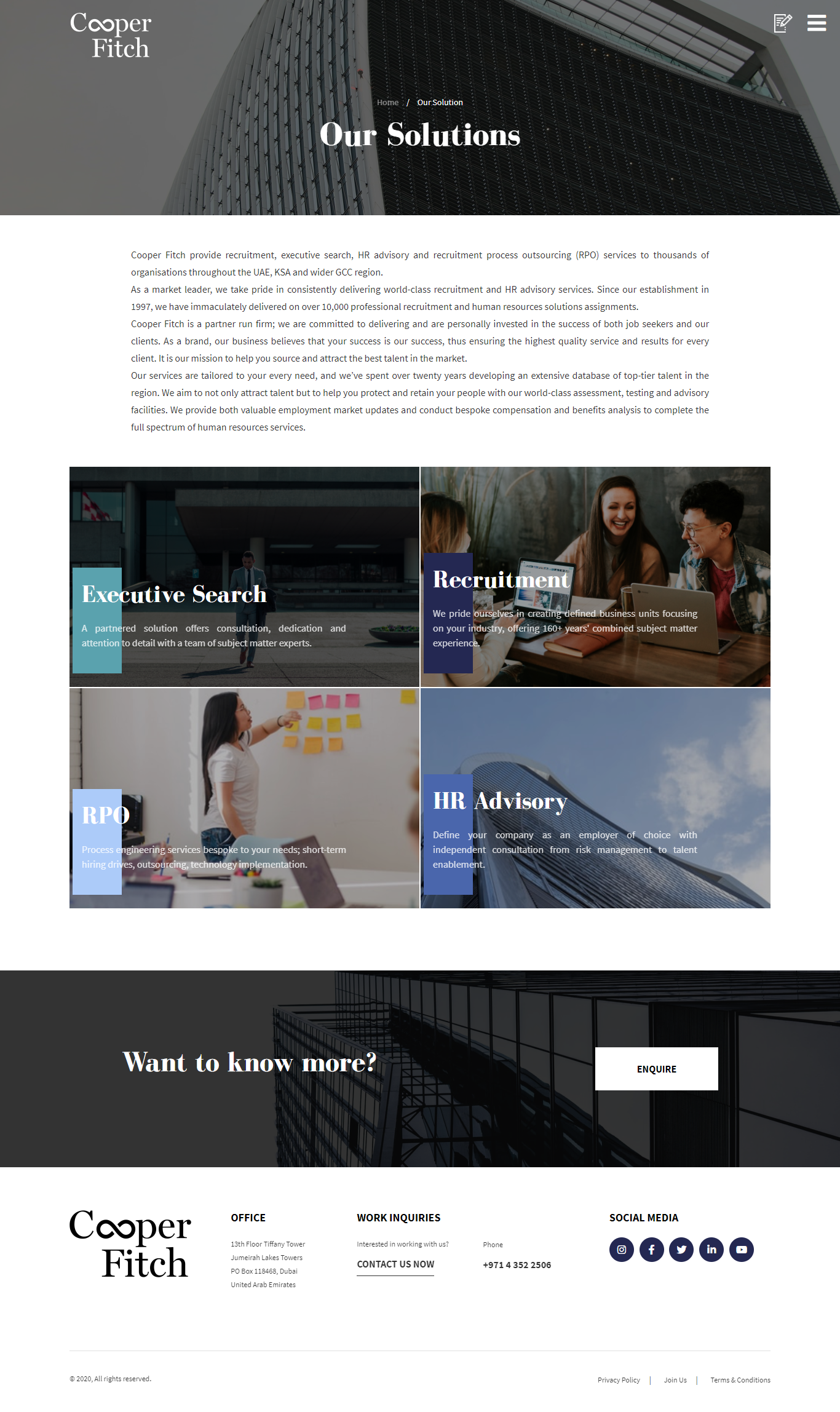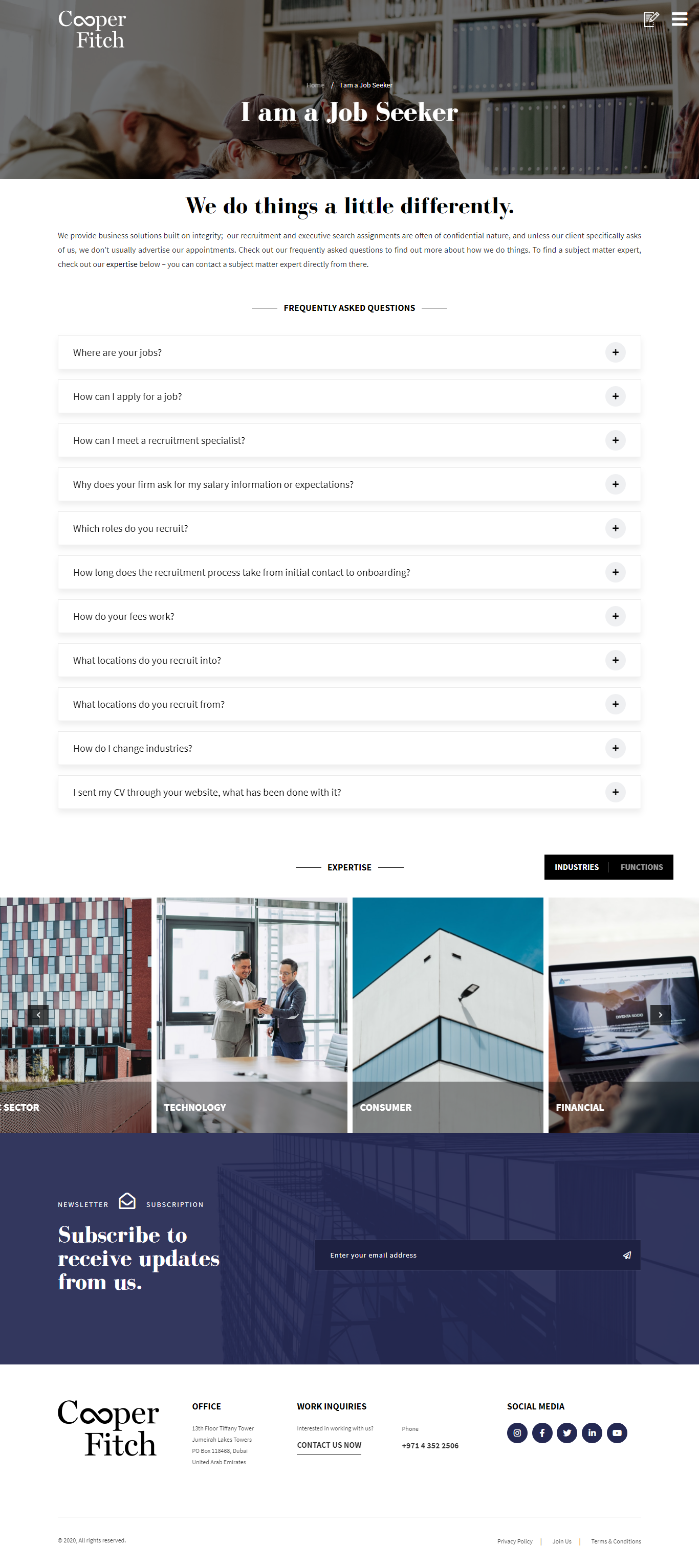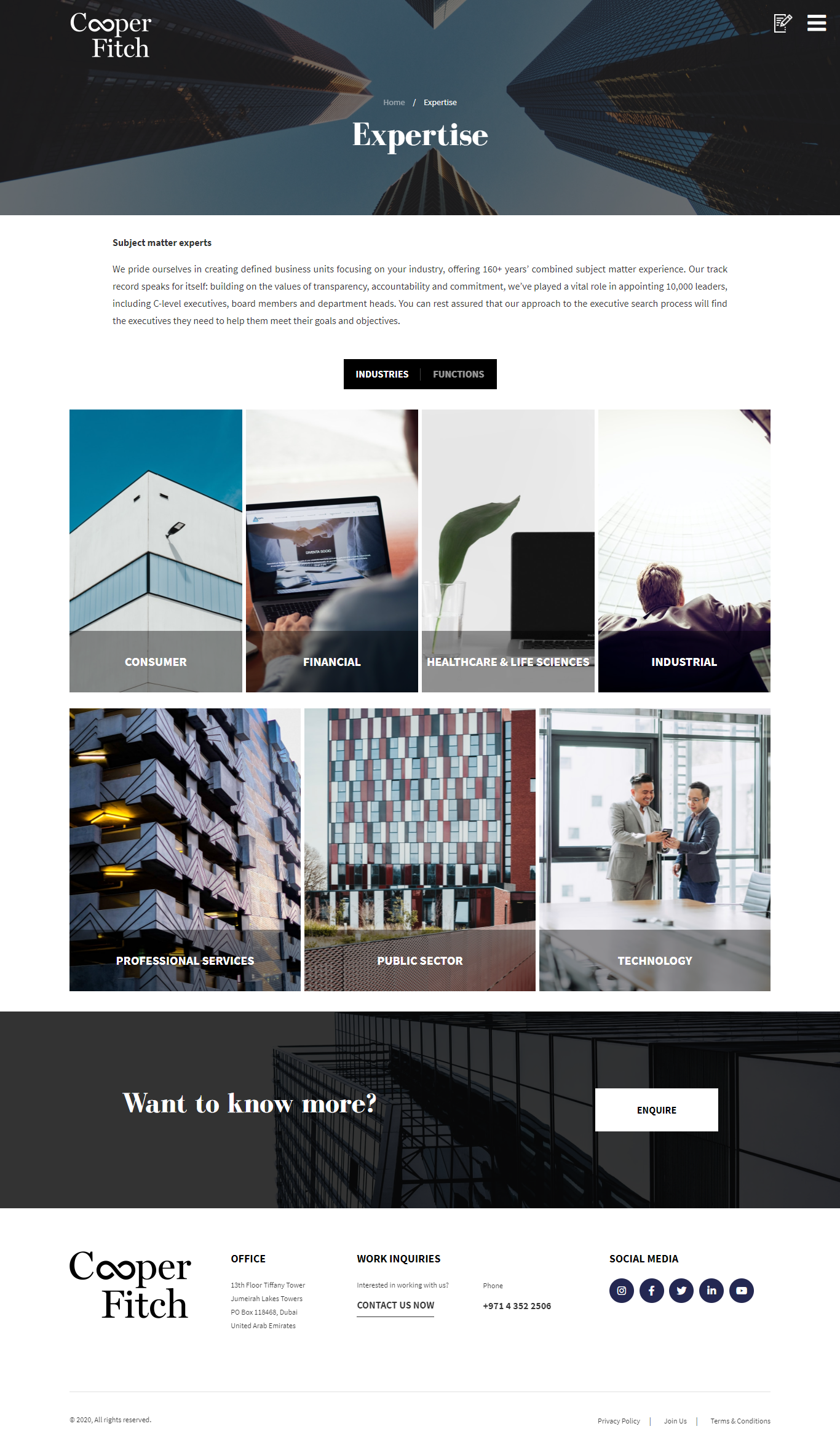 Need a quote? Just ask ..
Stay Plugged
Subscribe to our newsletter and stay updated on the latest design stories, new projects and case studies.