Bloqwork provides a Project Management Information System (PMIS) for your project data allowing you to collaborate with other project participants or other members of your organisation across several projects. the site was built in WordPress, with the objective of a simple site, to showcase the company. As a startup, it was key for the site to be built quickly, efficiently with the correct information. Nexa met this target with ease.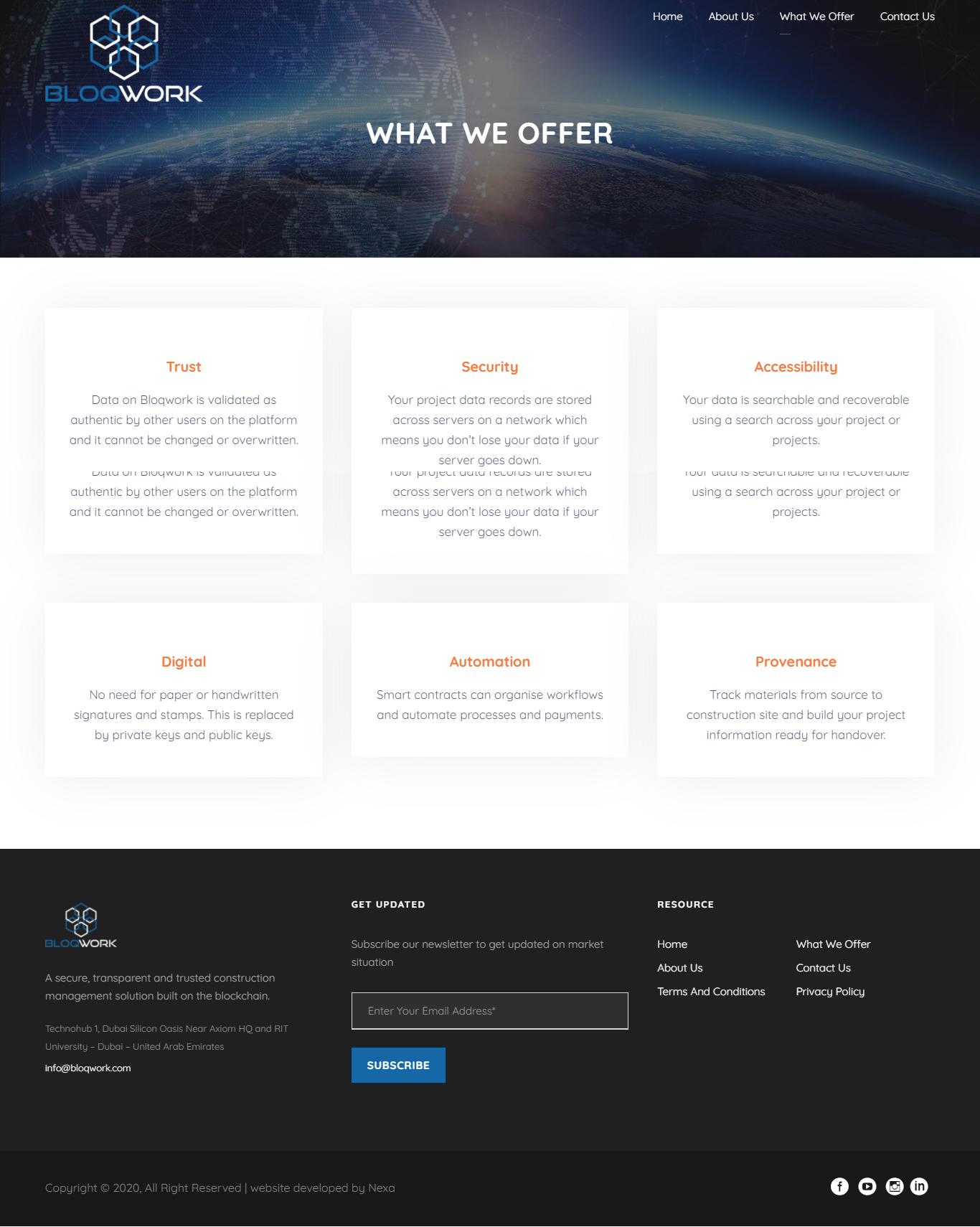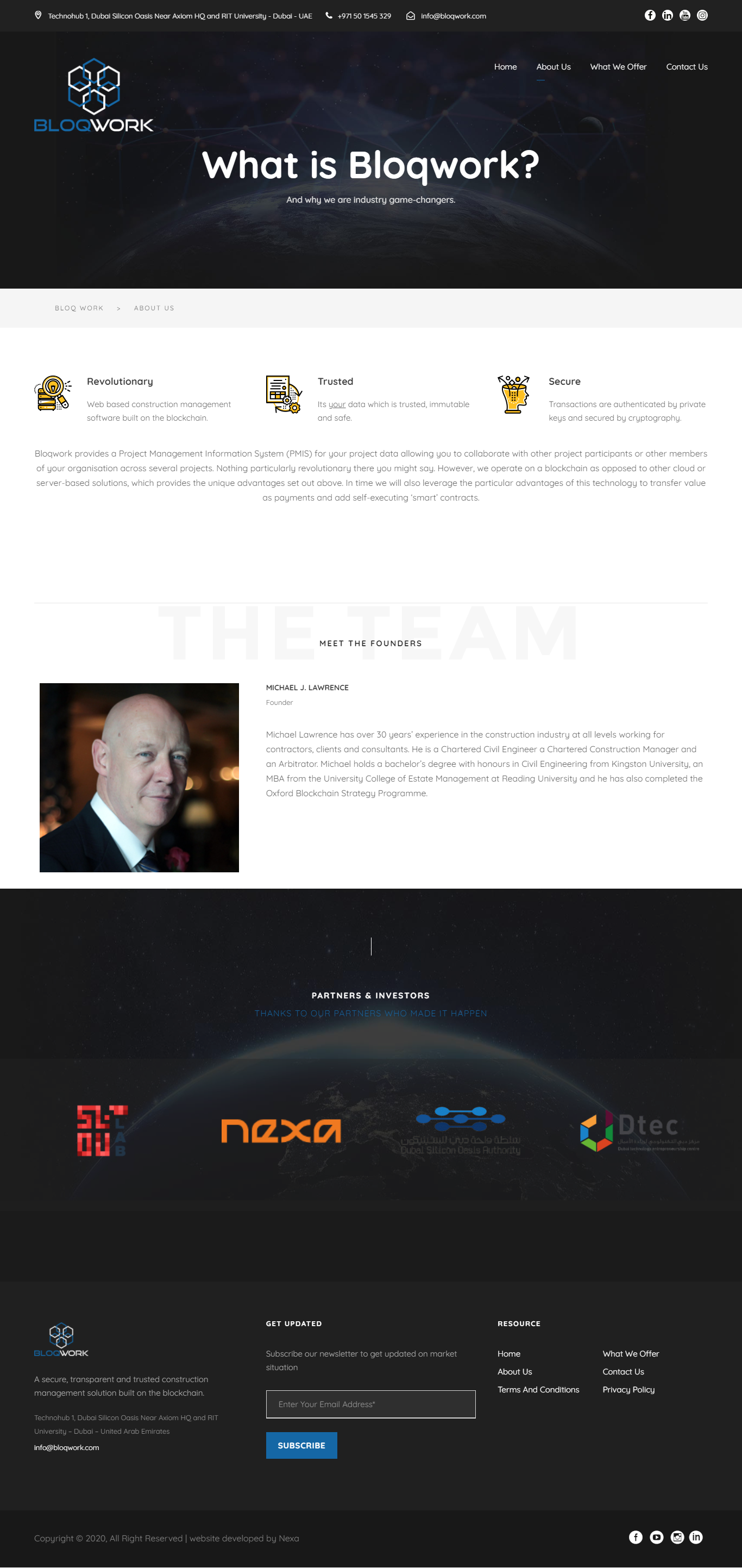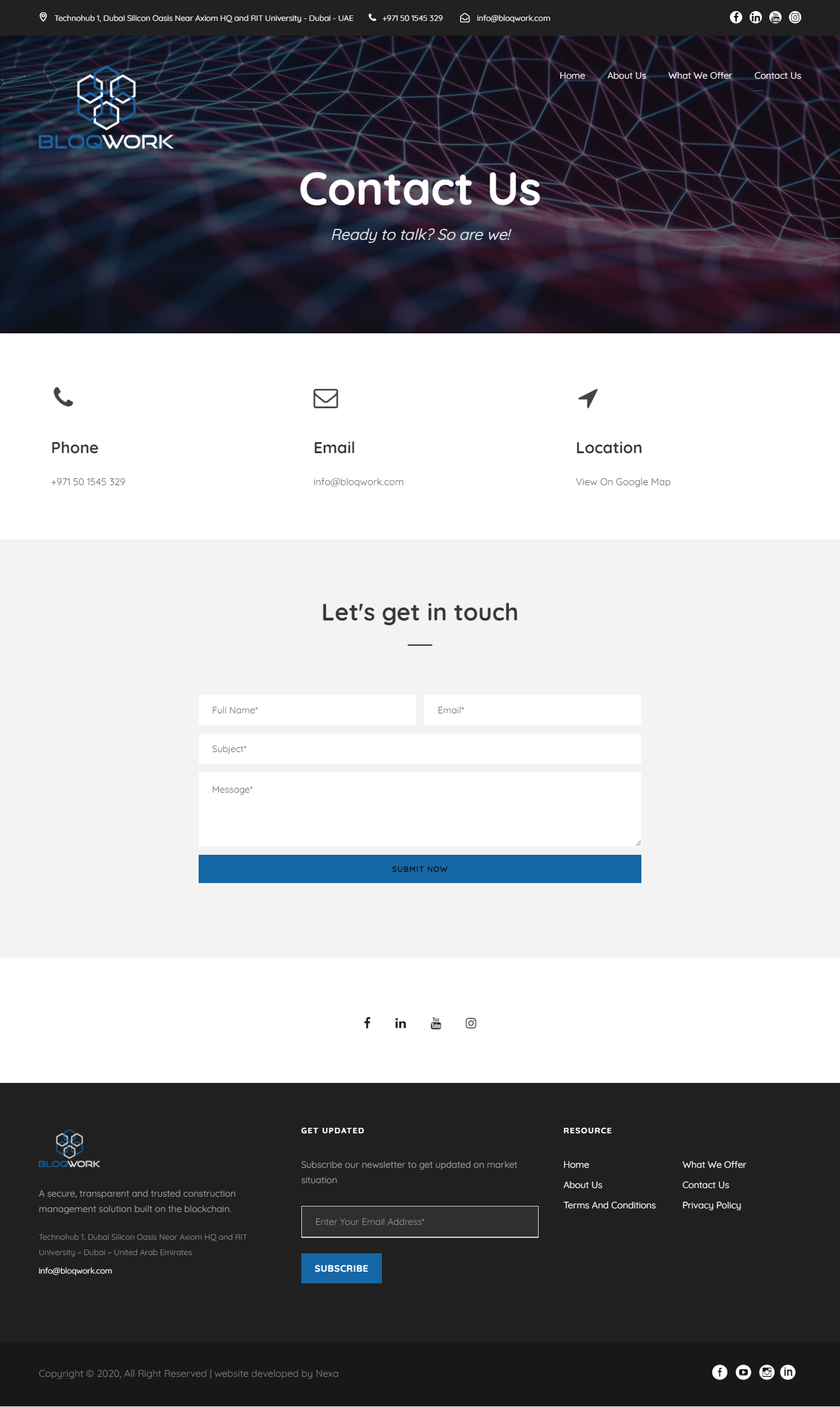 Need a quote? Just ask ..
Stay Plugged
Subscribe to our newsletter and stay updated on the latest design stories, new projects and case studies.