Nexa was approached by Ambassador School Dubai, one of the oldest educational institutions in the UAE. The prestigious institution required a full digital marketing solution which included SEO, Marketing, Social Media, Lead Generation and Website Services. The Nexa team tackled the website head on, crafting strategic page layouts. In order to understand the inner workings and values of the institution, Nexa initiated workshops with the faculty, teachers and board members to ensure the website content perfectly represented the institution. The Nexa team then went on to produce concepts and designs for the school based on the information gathered through these in-depth workshops. Due to detailed research, the concepts and designs were quickly approved by the institution as the website met the objectives of the internal team while adhering to the values and requirements of the parents and students. It was through investigation, research and hands-on strategy that Nexa was able to create a powerful online presence for the institution with its primary focus aimed at lead generation and conversion.The website was a massive success and before the school year had even launched, all seats were filled for the full academic year.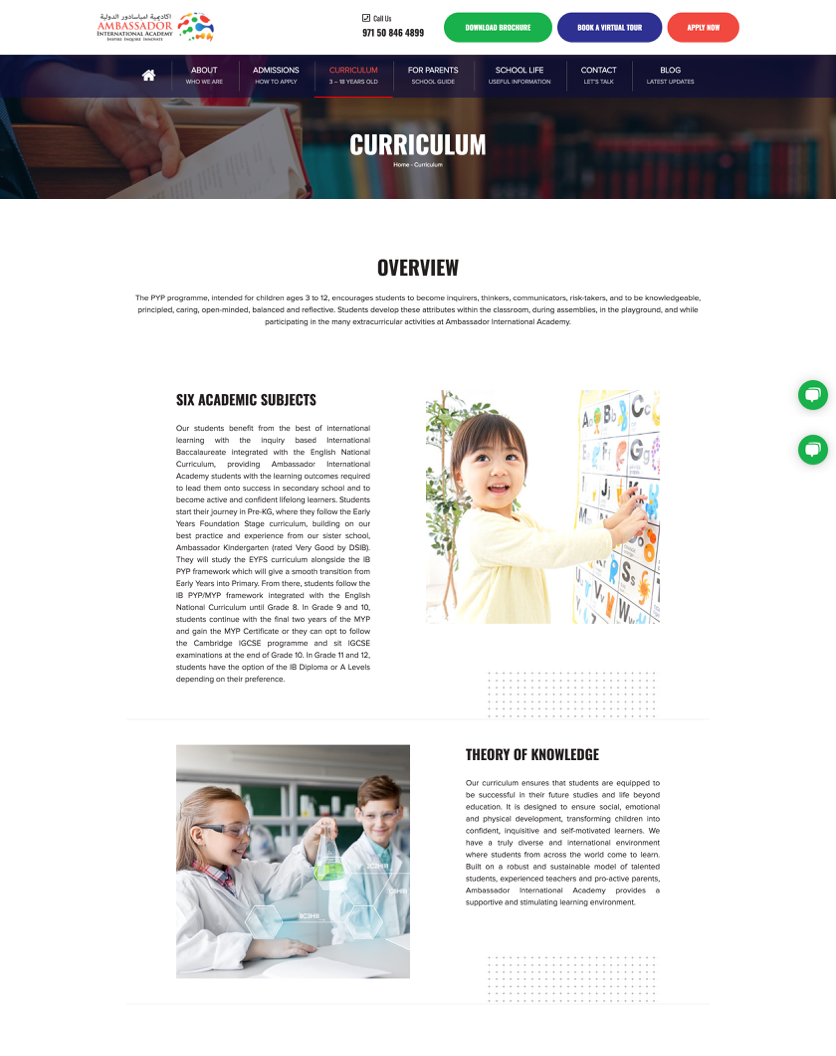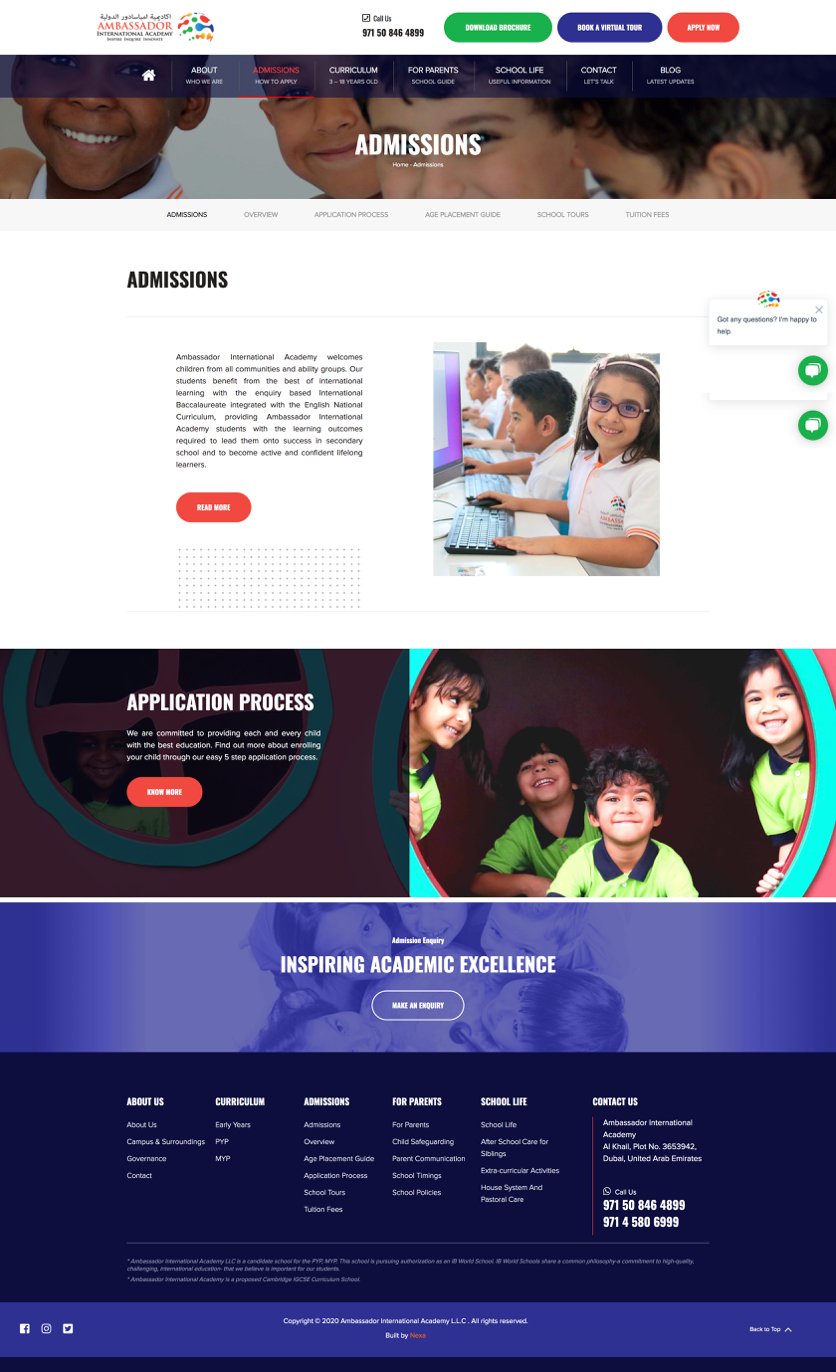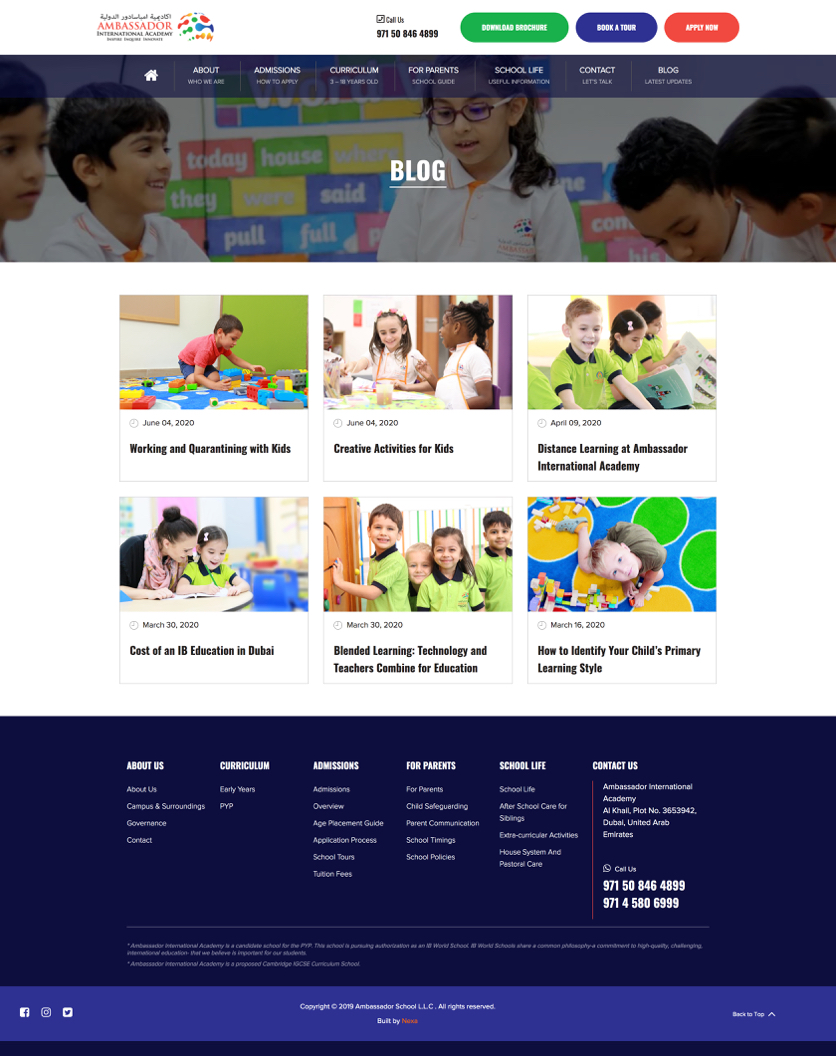 Need a quote? Just ask ..
Stay Plugged
Subscribe to our newsletter and stay updated on the latest design stories, new projects and case studies.