Ziwo provides Call Centre Software for any industry and company. The software is cloud-based and has integrations with various software, and widgets. Nexa designed and developed the website that helps in lead generation but also to provide support and knowledge for customers on how to use the application. A WordPress development, with a multitude of integrations including Freshdesk, and Bablic. An informative design, that rivals other leading software websites.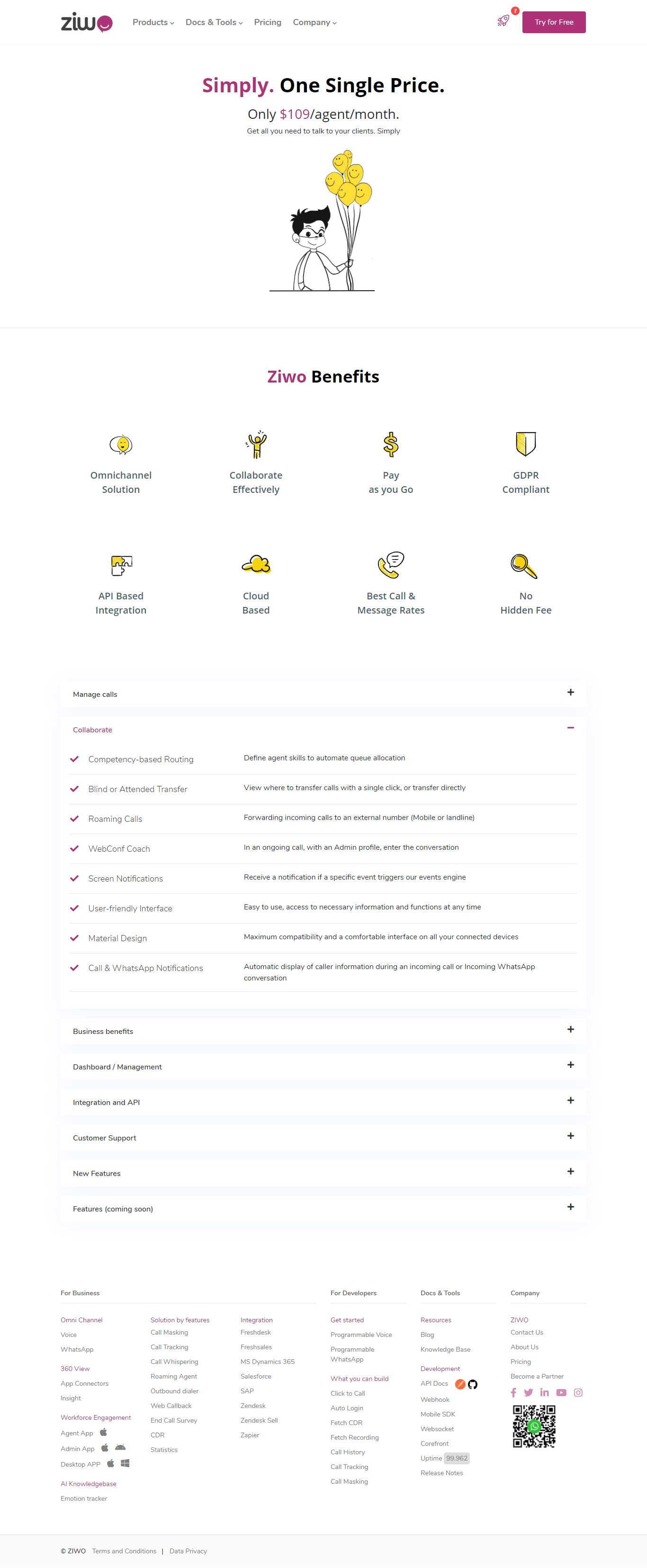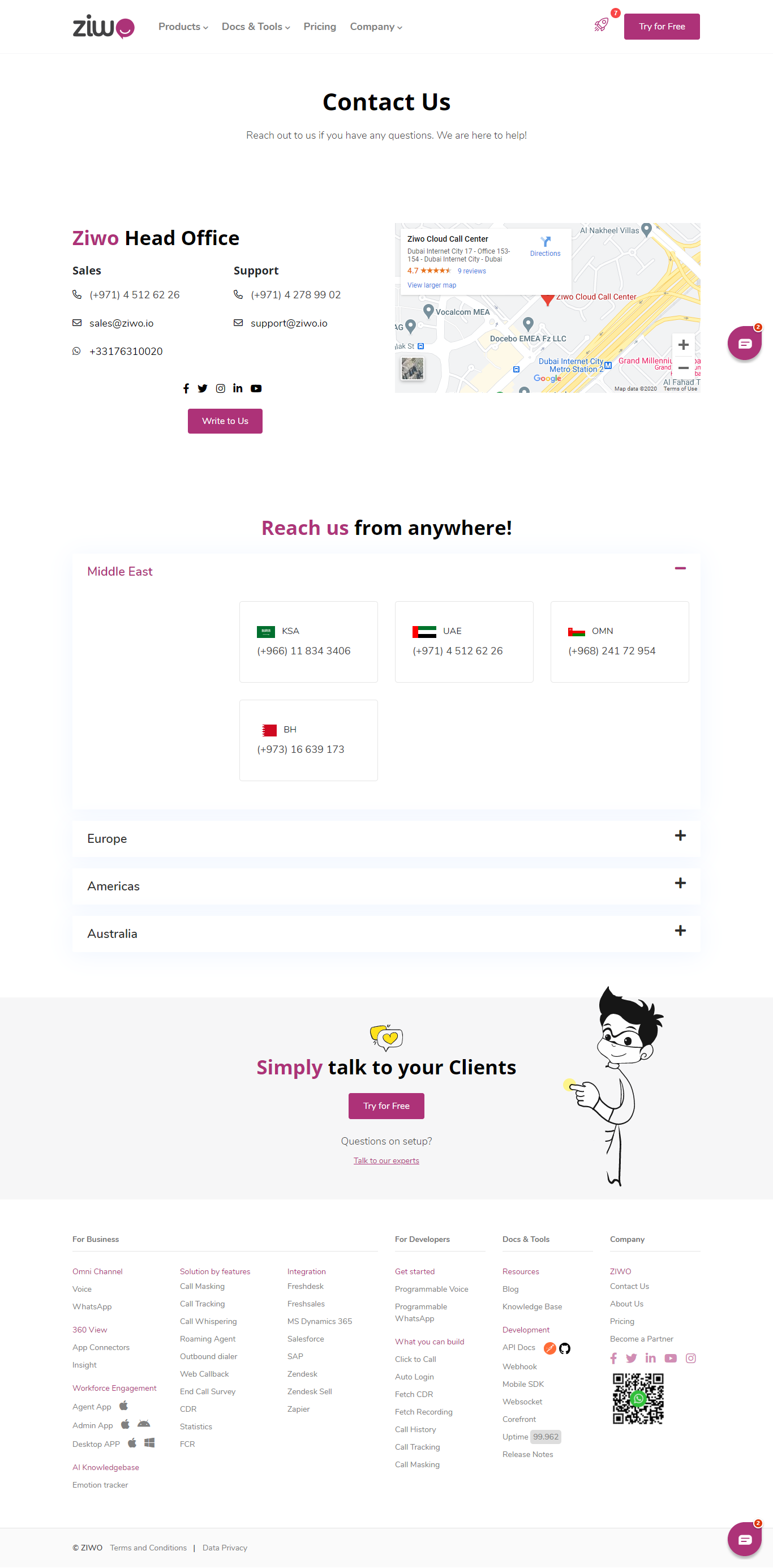 Need a quote? Just ask ..
Stay Plugged
Subscribe to our newsletter and stay updated on the latest design stories, new projects and case studies.