The OZEN Collection - Maadhoo, situated on the island of Madhoo in the Indian Ocean, is one of the resort websites built by Nexa. The OZEN Collection - Maadhoo is part of The OZEN Collection, Nexa was enlisted to build the Main brand website and the individual Resort websites as well. The website was built in WordPress, and is multilingual.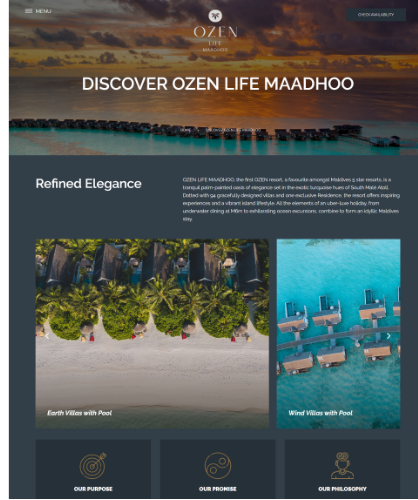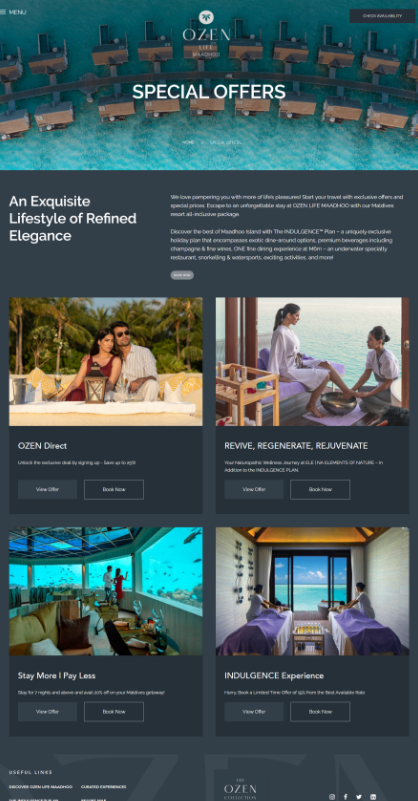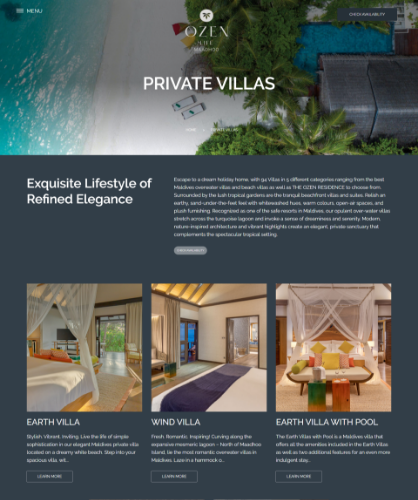 Need a quote? Just ask ..
Stay Plugged
Subscribe to our newsletter and stay updated on the latest design stories, new projects and case studies.