EastNets is a leading global provider of compliance and payment solutions for the financial services sector. Over the past 35 years, EastNets has established its distinctive expertise developing and implementing standardized and individual solutions for the fight against financial crimes, as well as those for risk management, monitoring, analysis, reporting, and state-of-the-art consultancy and customer support. Nexa was asked to build a website that would provide a good user interface, but also provide tracking of every aspect of the website. This meant that the site was built with HubSpot's CMS and the marketing platform. Objectives were meant with resounding success, with an easily updatable website and full analytical power.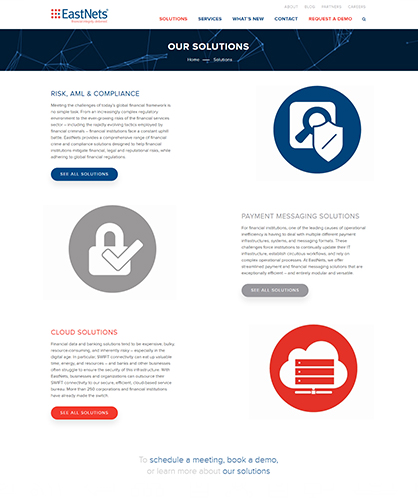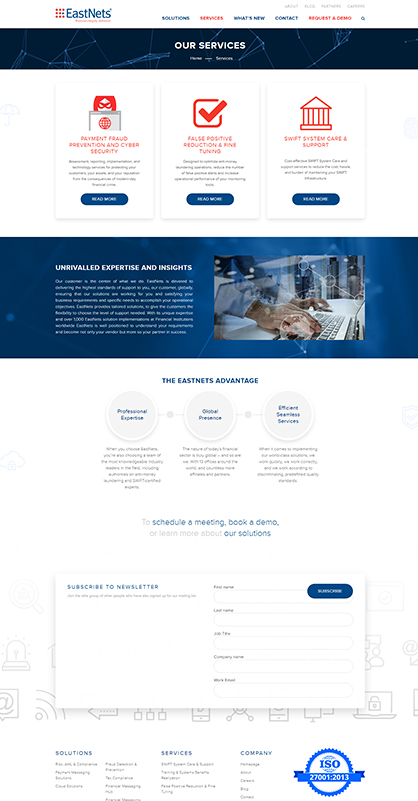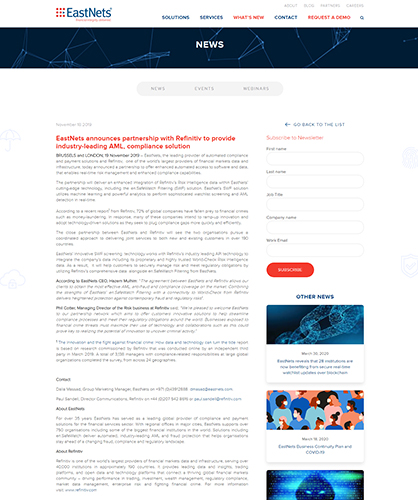 Need a quote? Just ask ..
Stay Plugged
Subscribe to our newsletter and stay updated on the latest design stories, new projects and case studies.