Previously, one of the biggest frustrations for mobile application owners were the limited opportunities available to market their mobile apps to a highly-targeted user base. This is no longer the case.
Suppose your business has (or is) a mobile app relying on download volumes. In that case, a marketing strategy can be the link between your business with a highly targeted audience of app users. As mobile usage has increased, social media platforms and search engines recognise the devices used by each user and provide this information together with other data to advertisers.
Nexa has helped many companies market their mobile apps to particular audiences to ensure downloads and encourage usage.
With a lot of competition in the app space, marketing is the best way to stand out as unique and reach audiences among the thousands of apps received by app stores daily. We at Nexa have over 15 years of marketing experience and have successfully applied some of our strategies to apps. Here's a look at some of them:
By researching in-depth, we ensure your app gets seen by the right people. Using an account-based approach helps apps since the consumer's requirement is a higher investment level (through downloading it). We communicate the best properties of your app and show your audiences how it'll benefit them. We also research your competitors to aid us in developing the best marketing campaign on the market.
Optimising apps can result in them ranking higher in the app stores. We look at all of the related factors, from the title to the description, icon, imagery and video content. Nexa is skilled in knowing the best ways to present your app while taking into account the research conducted to reflect what your audience wants. If it looks good and contains all of the necessary keywords, your app downloads will increase.
Nexa utilises content and social media marketing for your app. The main way to market your app is by having social media accounts or advertising, you can help create awareness for your app via these mobile-first channels. This content can provide a glimpse into the possibilities available to people should they download the app. Having articles that feature on your business's blog or that get published on third-party sites as PR, can also increase your app's reach and consumer understanding. Finally, having a landing page that contains all of the relevant details, links, and reviews is helpful for consumers and attractive to the search engines.
Getting people to download your app is one thing; having them remain active and keep the app is another. While much of this has to do with the app design and development itself, marketing also facilitates retention. Therefore we work on encouraging reviews and ratings of your app.
Whether you are developing a new app to be launched, or have an existing one that needs a boost, Nexa can devise a full marketing plan, with a key focus on social media, to get it off the ground. The effectiveness of a good marketing campaign for an app has long-lasting results and appeal. Once it is optimised, highly rated, known and loved by your audience, your app can benefit from longevity in the market.
IS YOUR COMPANY READY TO GROW IN 2023?
Social Media E-Guide
The way business is conducted has drastically changed since the global pandemic.
Social and digital marketing is now at the forefront of marketing activity as more and more businesses look to these channels to generate new business opportunities foregoing strategies like brand awareness and instead favouring fast, lead generation or sales activities.
With this in mind, Andrew Thomas and Ravi Vyas have crafted Nexa's latest eBook - Social Media in 2023. By reading this book, you will learn:
The latest social media strategies and trends of 2023.

How to optimize social media for business growth

How to overcome a recession using social media

How to optimize your social media campaigns to generate more leads

The importance of social media influencers

The latest social media platforms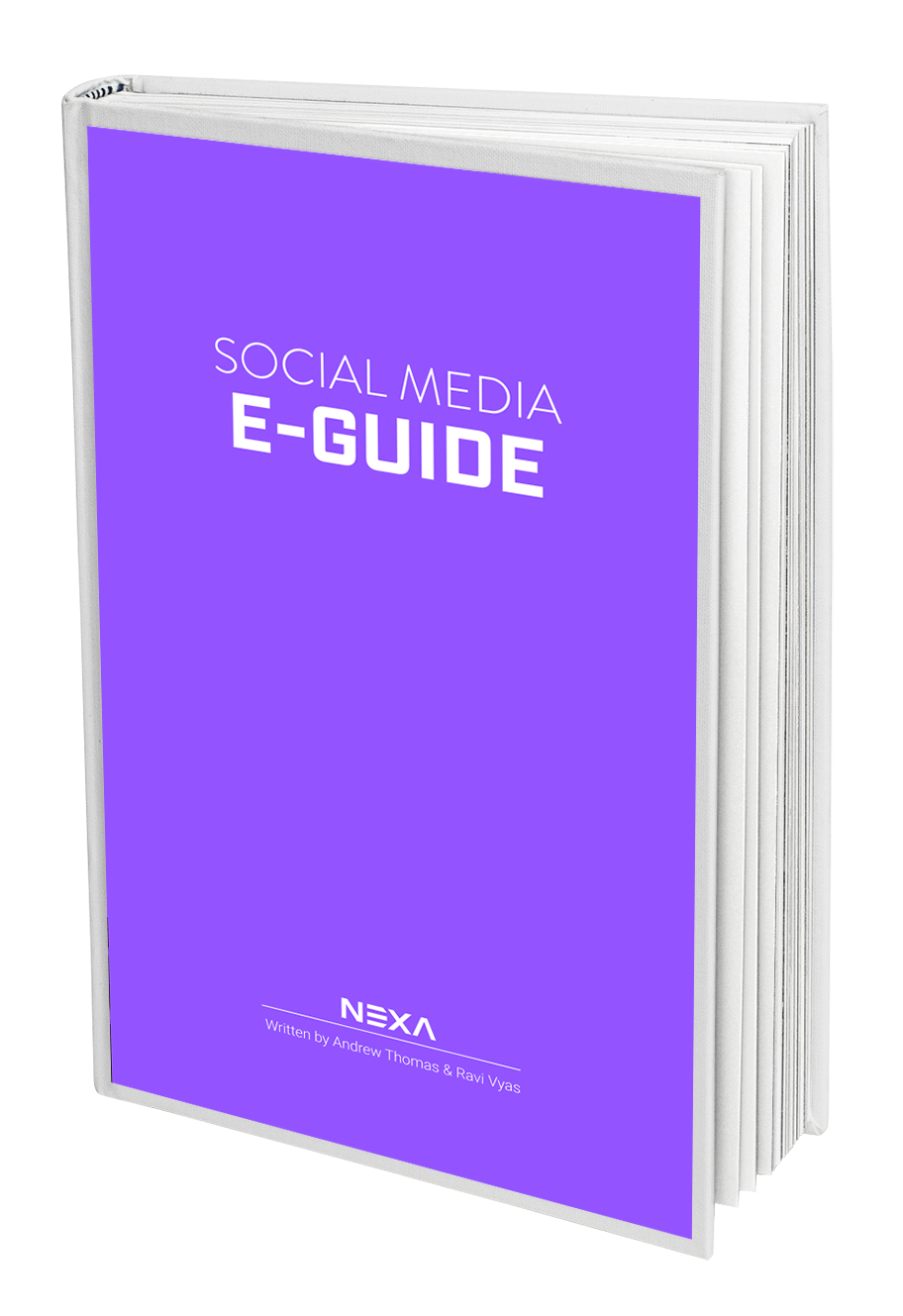 Stay Plugged
Subscribe to our newsletter and stay updated on the latest design stories, new projects and case studies.