When launching a new business, product or service to a market, it's important that you have a clearly defined go-to-market strategy that considers all aspects of marketing and sales.
Our experienced team at Nexa can help your business irrespective of whether you're an established business or a new player to the market.
Go-to Marketing Defined
Go-to-marketing is the predefined plan that a business uses to deliver their unique value proposition to customers in order to achieve the competitive advantage.
As businesses scale and grow, it becomes increasingly difficult to manage processes, product prioritisation and processes when it comes to marketing. This is why a go-to-marketing strategy is vital and should be a part of every business plan.
The Importance of a Go-to-Market Marketing Strategy
By ensuring your teams have the correct framework regarding your marketing efforts, you can rest assured that you will consistently be building the right assets for the right target market - which means you are promised long term success in this regard. Your team will also know which products to prioritise in their marketing efforts, helping your business grow continuously.
Who should know the Go-to-Market Marketing Strategy for your business?
All of your product marketers need to understand your Go-to-marketing strategy and process, as a lot of this role depends on cross-functional stakeholder management which ensures the correct marketing assets are being developed and delivered to the right target market, at the right time.
Steps to creating a go-to-market marketing strategy
In order to sustain business growth, companies need to add new products and features to their offerings, and marketing is the driving force behind the success of these new products. As stated previously, your go-to-marketing strategy is the plan that outlines how you reach your target audience and gain market reach. This strategy brings together your primary business drivers: marketing, sales, branding, distribution and competitive analysis.
So, how do you go about formulating this kind of strategy?
Identify your target market
Define your ideal buyer persona
Determine your brand positioning
Outline your unique value proposition
Identify your channels of communication (social platforms, in-store etc.)
Build a structures financial model
Develop a marketing strategy and pinpoint your marketing tactics
With all of the above in place, your marketing team will know what is expected of them, and implement every campaign successfully - leading to business growth.
The Benefits of having a Go-to-Market Marketing Strategy
By having a well structured Go-to-Marketing plan in place, you will have a clear understanding of how to launch and market your new products.
The benefits of this include:
Guarantee a successful launch
The ability to adapt to changes within the market or your target audience
The ability to take on challenges head on
Ensure a positive customer experience
Continuous opportunity for business growth
Cohesive understanding of the business mission, goals and objectives
A professional go-to-market marketing strategy will help your business grow and ensure you are always reaching your right audience - at the right time - with the right message.
Our experienced team at Nexa can help your business irrespective of whether you're an established business or a new player to the market with our professional Go-to-Market Marketing services.
IS YOUR COMPANY SET TO SURVIVE IN 2023?
Business Growth Guide in 2023
Economies, companies, and the world at large have witnessed massive changes over the last three years. It's businesses with the dexterity and agility to shift with the times that stay ahead of the game. At NEXA, we don't just want your business to survive in ever-evolving markets and business environments. We want you to thrive. NEXA's 2023 edition of the Business Growth Guide is designed to show you just how your business can achieve that.
The Business Growth Guide is filled with all the fundamental knowledge you need to orient your business goals for 2023, as well as the latest information about marketing, sales, service, and people. Put your business ahead with a copy of this valuable, free resource.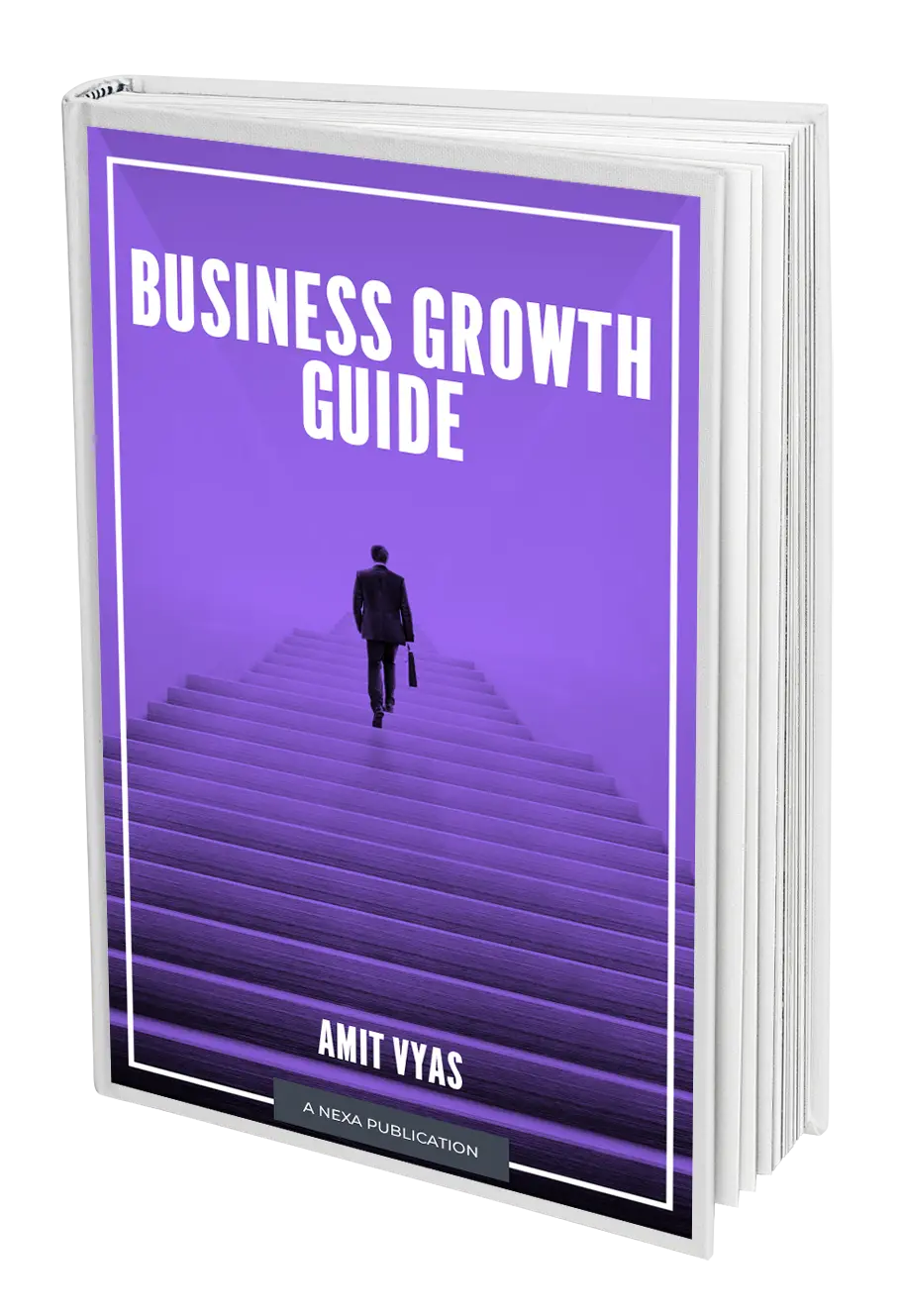 Stay Plugged
Subscribe to our newsletter and stay updated on the latest design stories, new projects and case studies.