Ziwo provides Call Centre Software for all industries and companies. The software is cloud-based and has various software integrations and widgets. Nexa designed and developed the WordPress website with a multitude of integrations including Freshdesk and Bablic, showcasing an informative design that rivals other leading software websites. Nexa successfully delivered the overall goal of creating a website that would improve lead generation and provide customer support.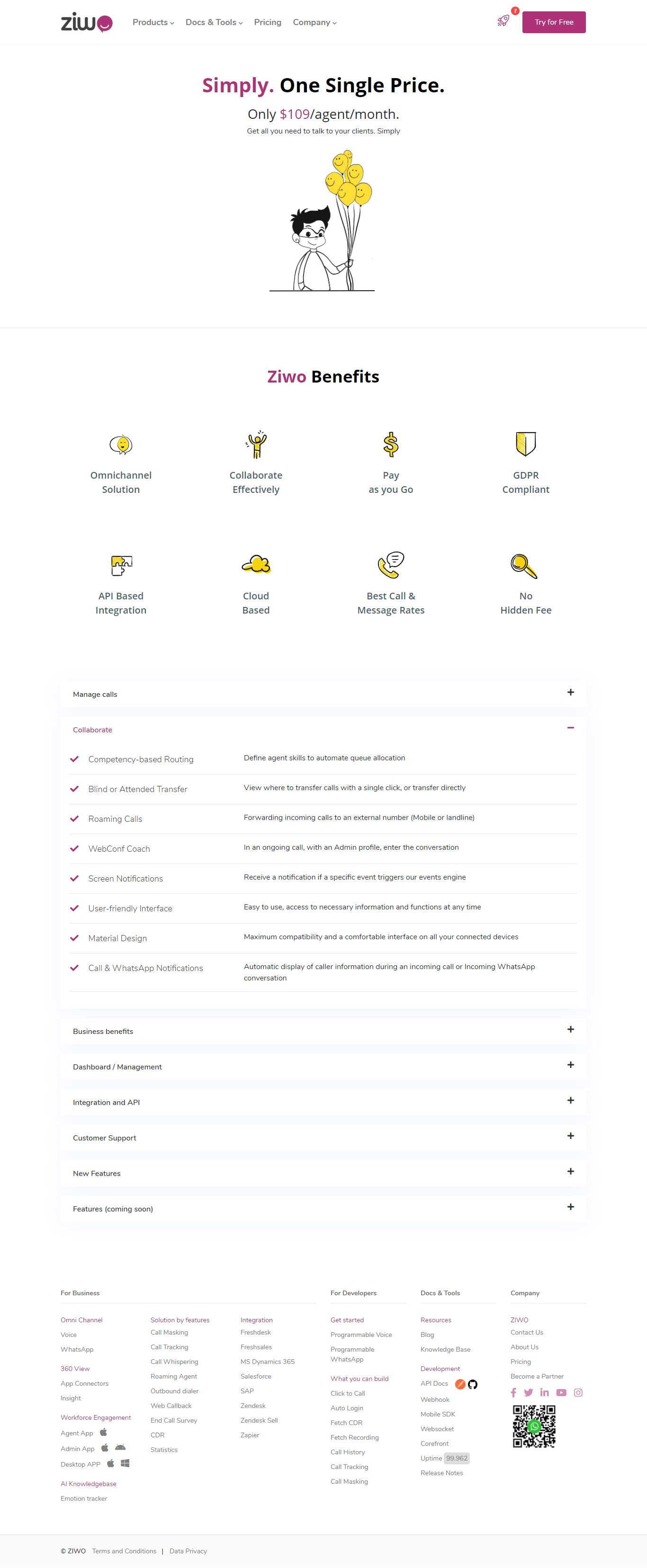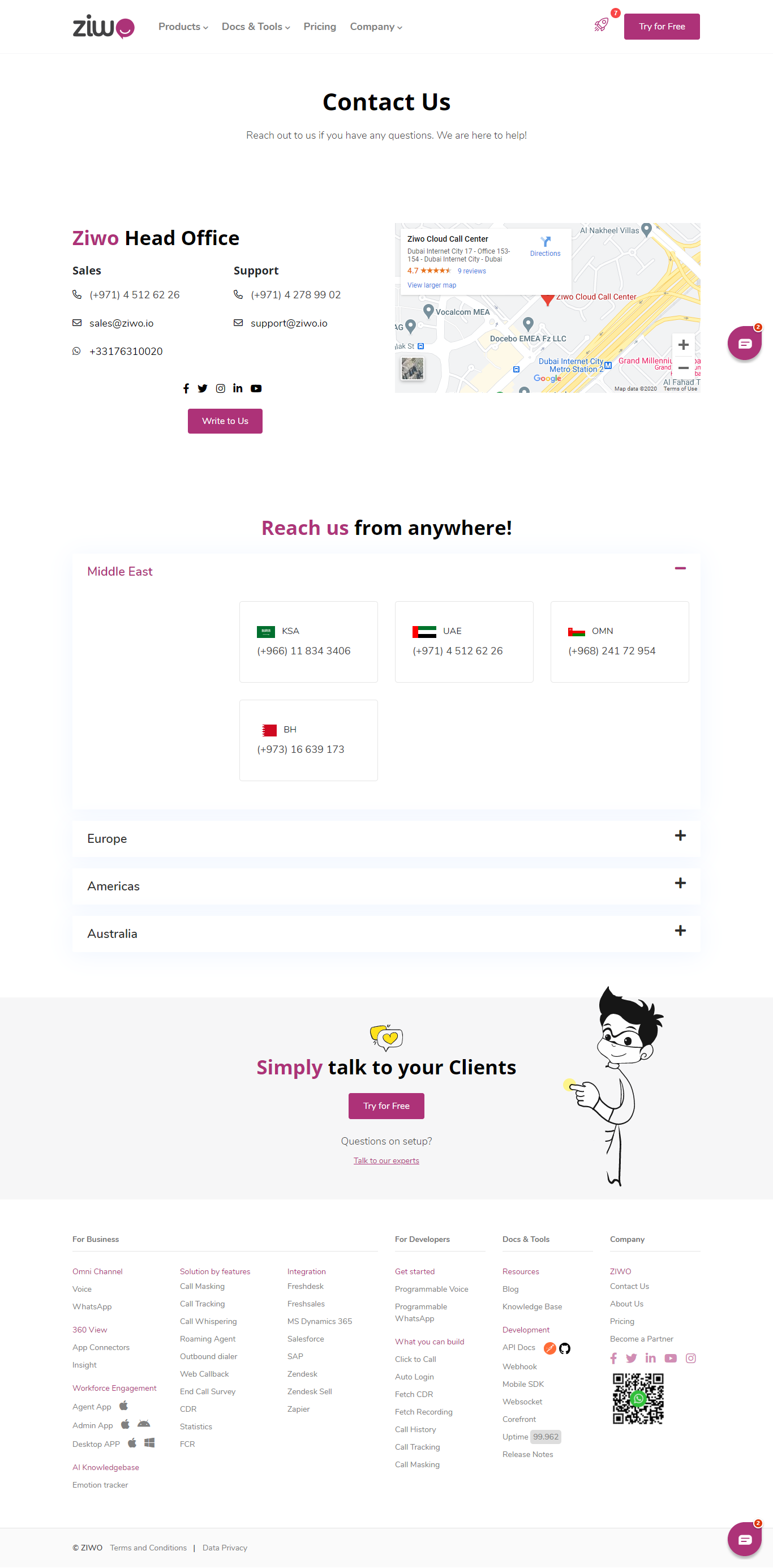 Need a quote? Just ask ..
Stay Plugged
Subscribe to our newsletter and stay updated on the latest design stories, new projects and case studies.