Waagner Biro Bridge Services provides governments and private clients in the Gulf region with innovative engineering solutions. Nexa was tasked with creating a new website for the company to represent its true scale and presence within the region. The previous website was only a few pages deep, so the main objective for the new WordPress-powered site was to show their full service and provide more details about their projects. Nexa also provided SEO services with resounding success.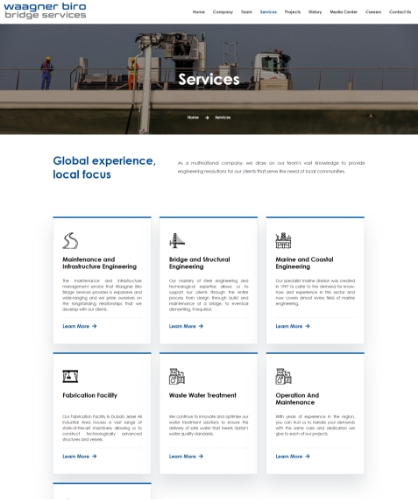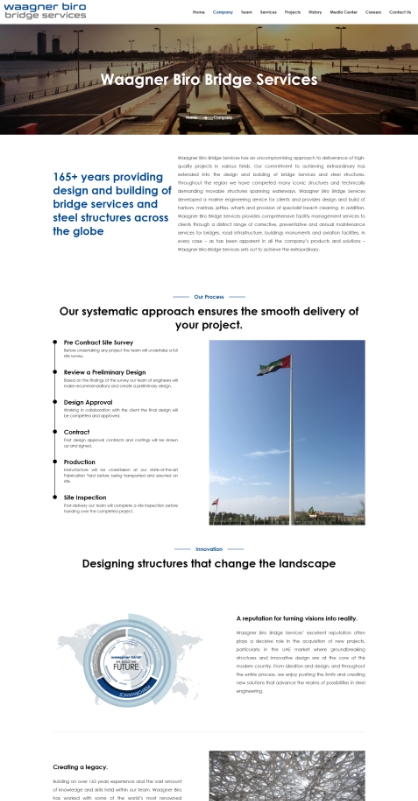 Need a quote? Just ask ..
Stay Plugged
Subscribe to our newsletter and stay updated on the latest design stories, new projects and case studies.