Appmazing Ecommerce LLC. is the official distributor of Zoono products in the UAE and Oman. Zoono has been providing unmatched protection since 2008 and is now available in 42 countries across different applications and product ranges. Zoono eliminates germs and ensures long-lasting protection. Nexa designed and developed the website, whilst adhering to the global brand guidelines, to showcase the company, the revolutionary product along the effectiveness of the product. A key feature was to show the multitude of uses and the case studies of who and where it has been used. A custom-designed and WordPress developed site, with the integration of HubSpot Marketing and Hubspot Sales is also integrated, along with payment gateway and shipping gateway.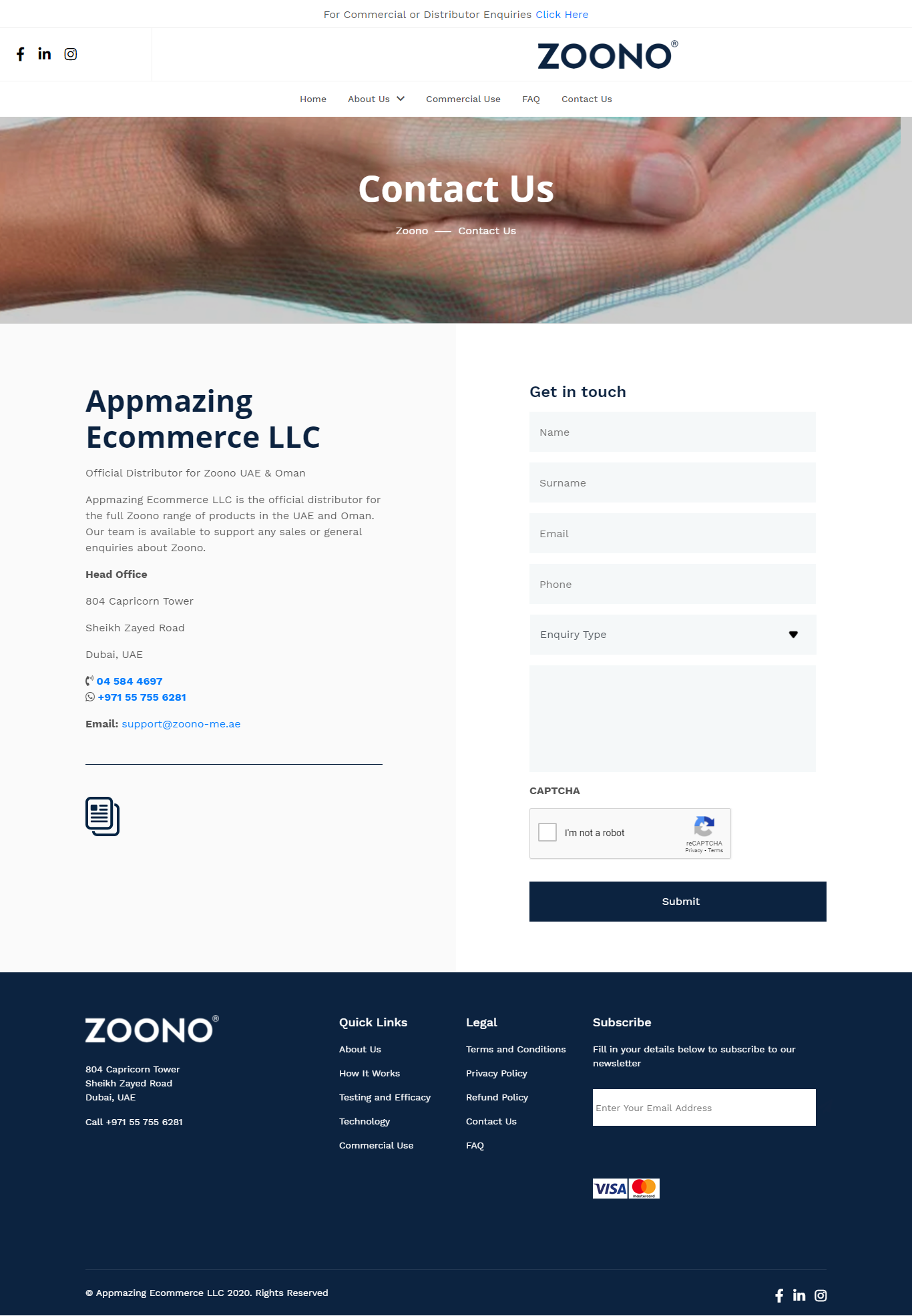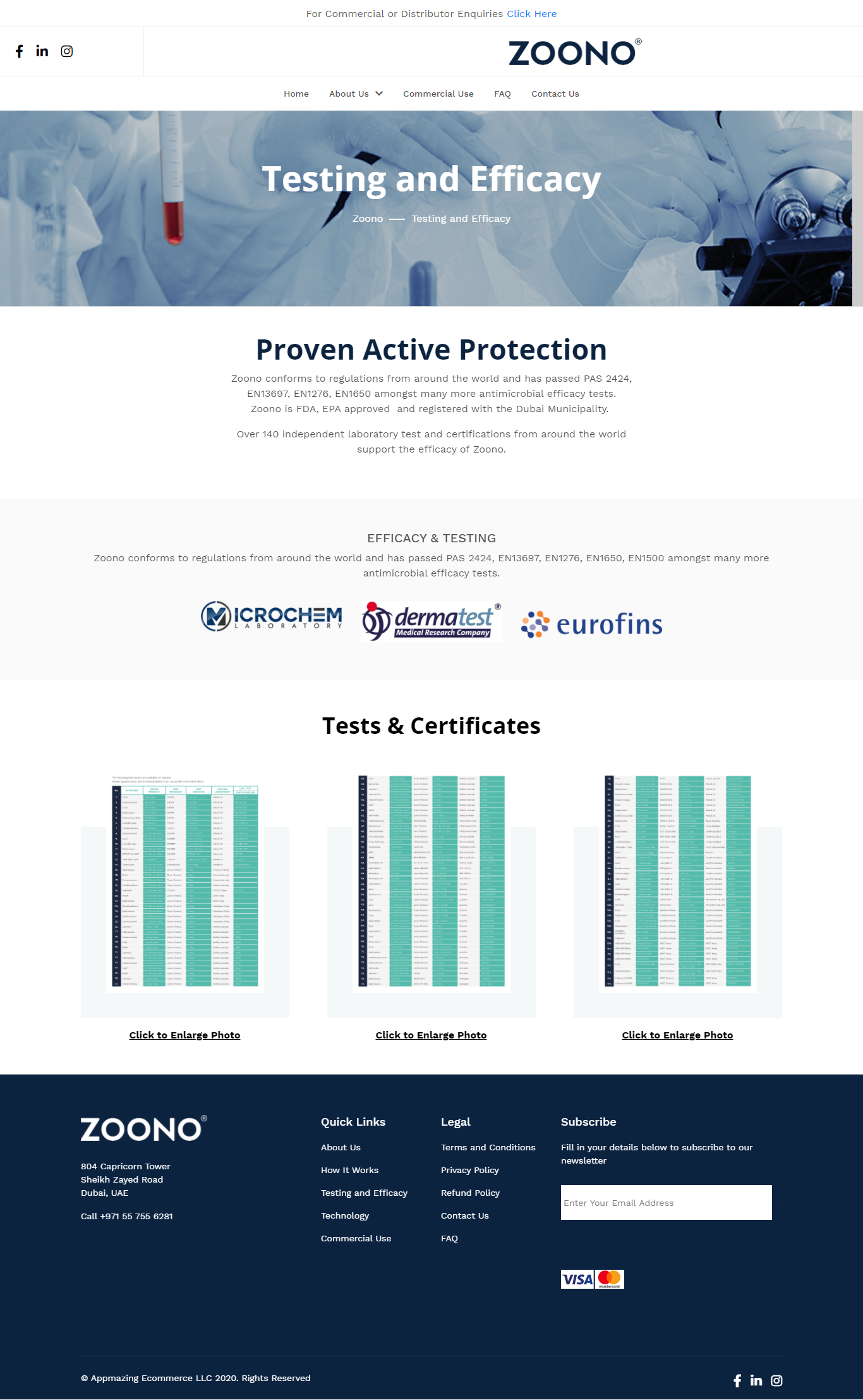 Need a quote? Just ask ..
Stay Plugged
Subscribe to our newsletter and stay updated on the latest design stories, new projects and case studies.