Trane is one of the worlds most well known and established HVAC manufacturing company which can trace its roots back to 1885. In 2013, Trane MEA launched its Rental Services Division, utilizing its bespoke technology along with the advantage of a young fleet of equipment. Nexa were tasked to increase the digital visibility of Trane within the region, by creating a regional website. The website was focused to increase customer acquisition along with the increase SEO rankings.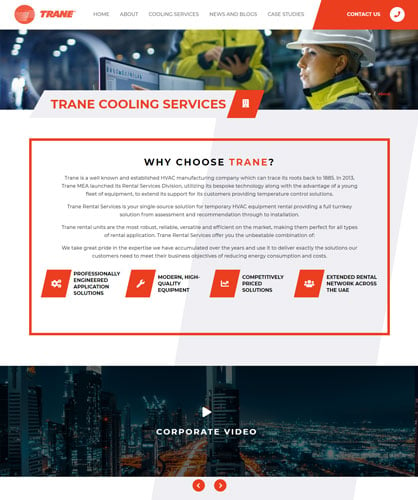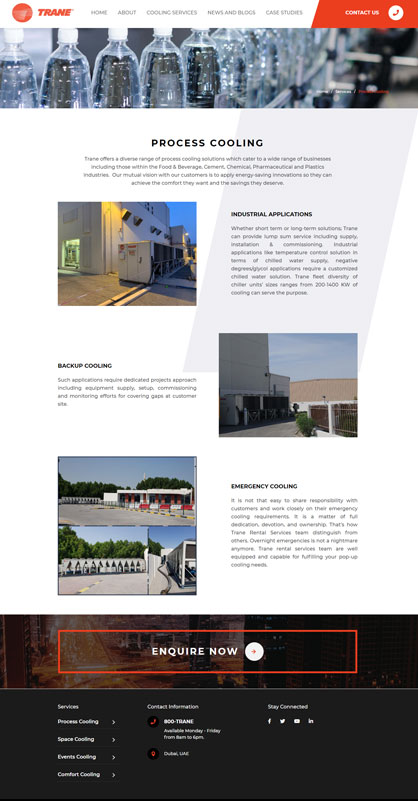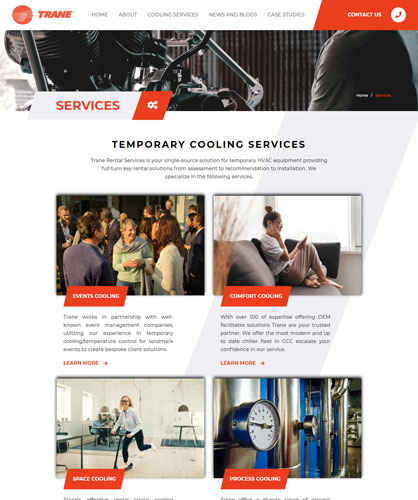 Need a quote? Just ask ..
Stay Plugged
Subscribe to our newsletter and stay updated on the latest design stories, new projects and case studies.