STORY Hospitality is an International Management company hotel management platform, currently operating and asset managing 5 properties under recently launched brands STORY Hotels & Resorts. They also manage different assets like Offices, retail and apartments based in Podgorica, Dubai and Abu Dhabi. STORY Hospitality is part of Abu Dhabi Capital Group LLC, one of the most important private institutional investment companies it is based in Abu Dhabi, United Arab Emirates. Nexa has been collaborating with STORY Hospitality for several years, not only designing and creating their website but also for Story Hotels & Resorts. Nexa also provides ongoing maintenance to their WordPress websites, which are in multiple languages, and optimising the websites regularly.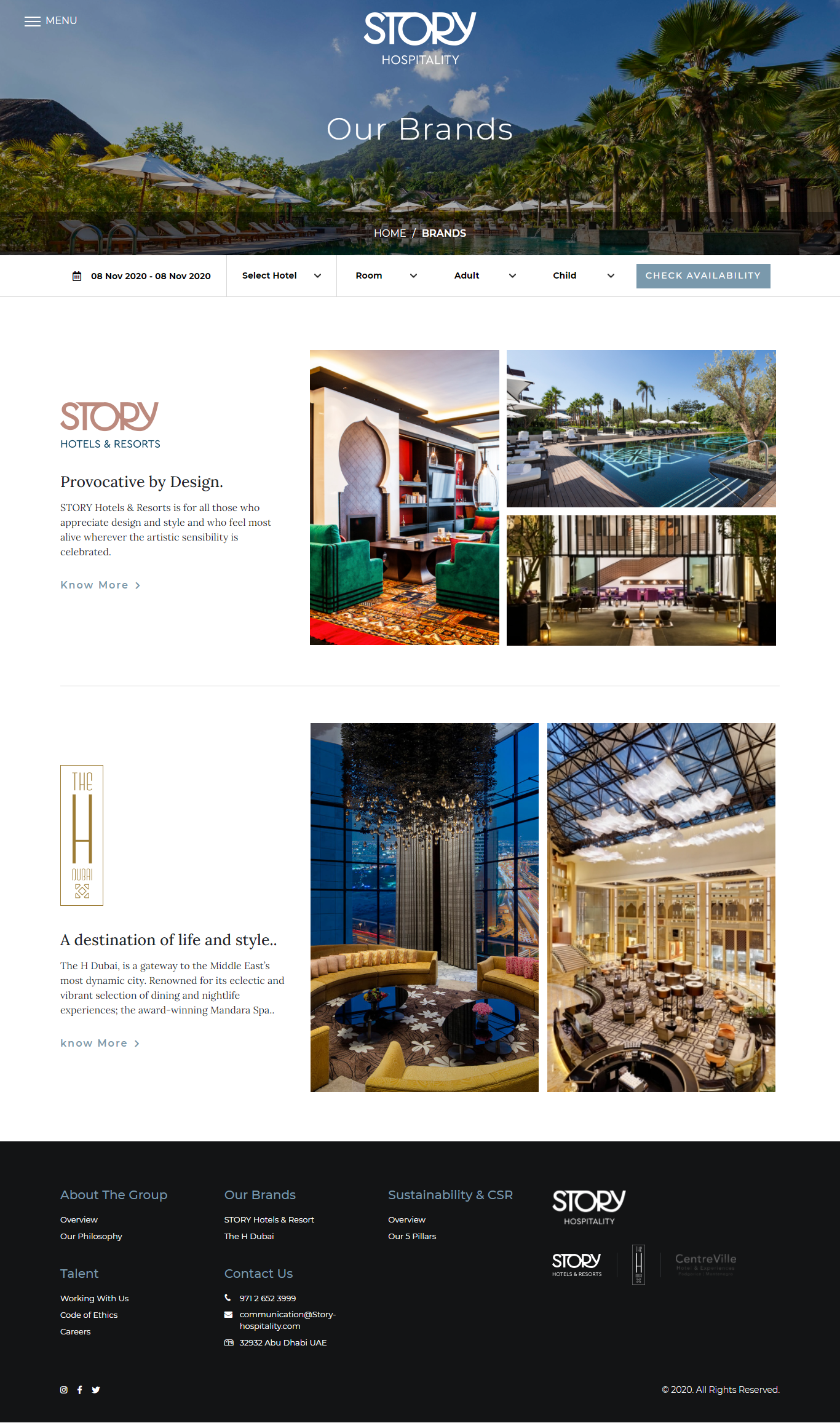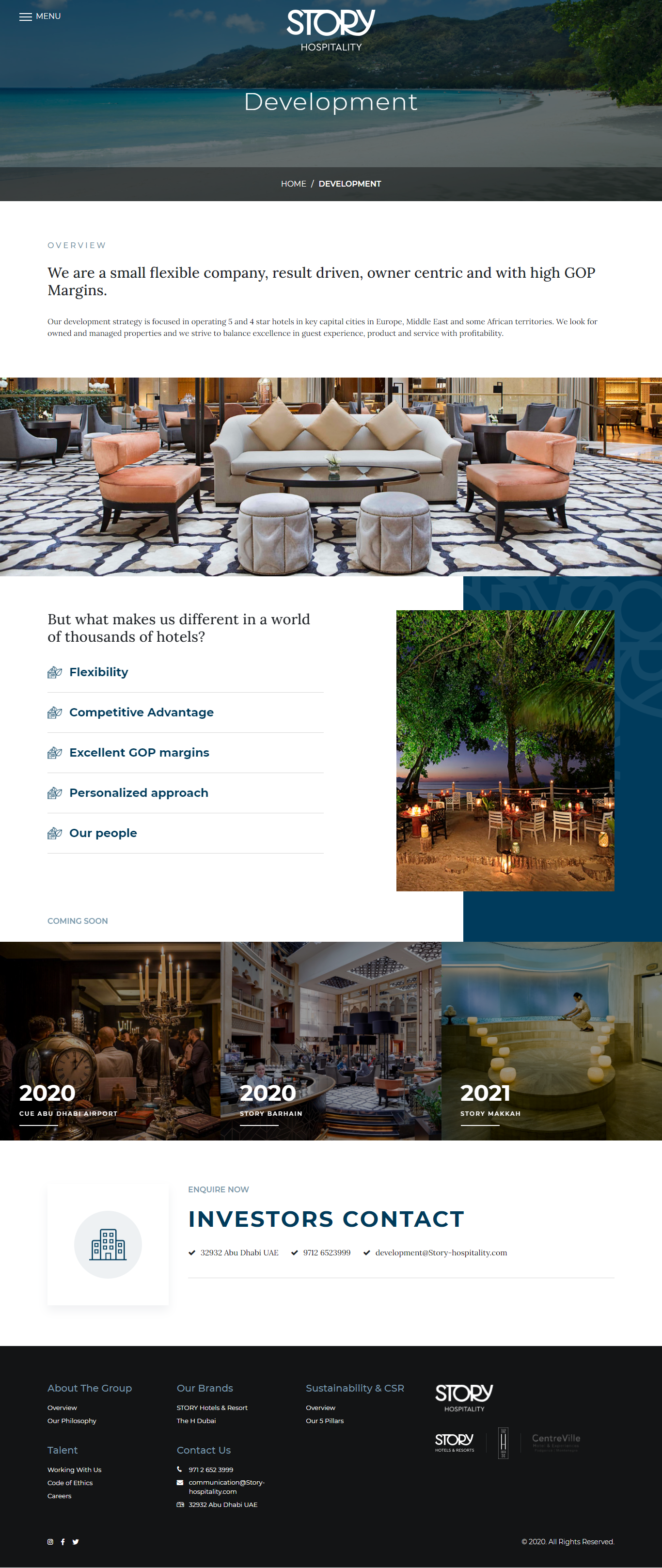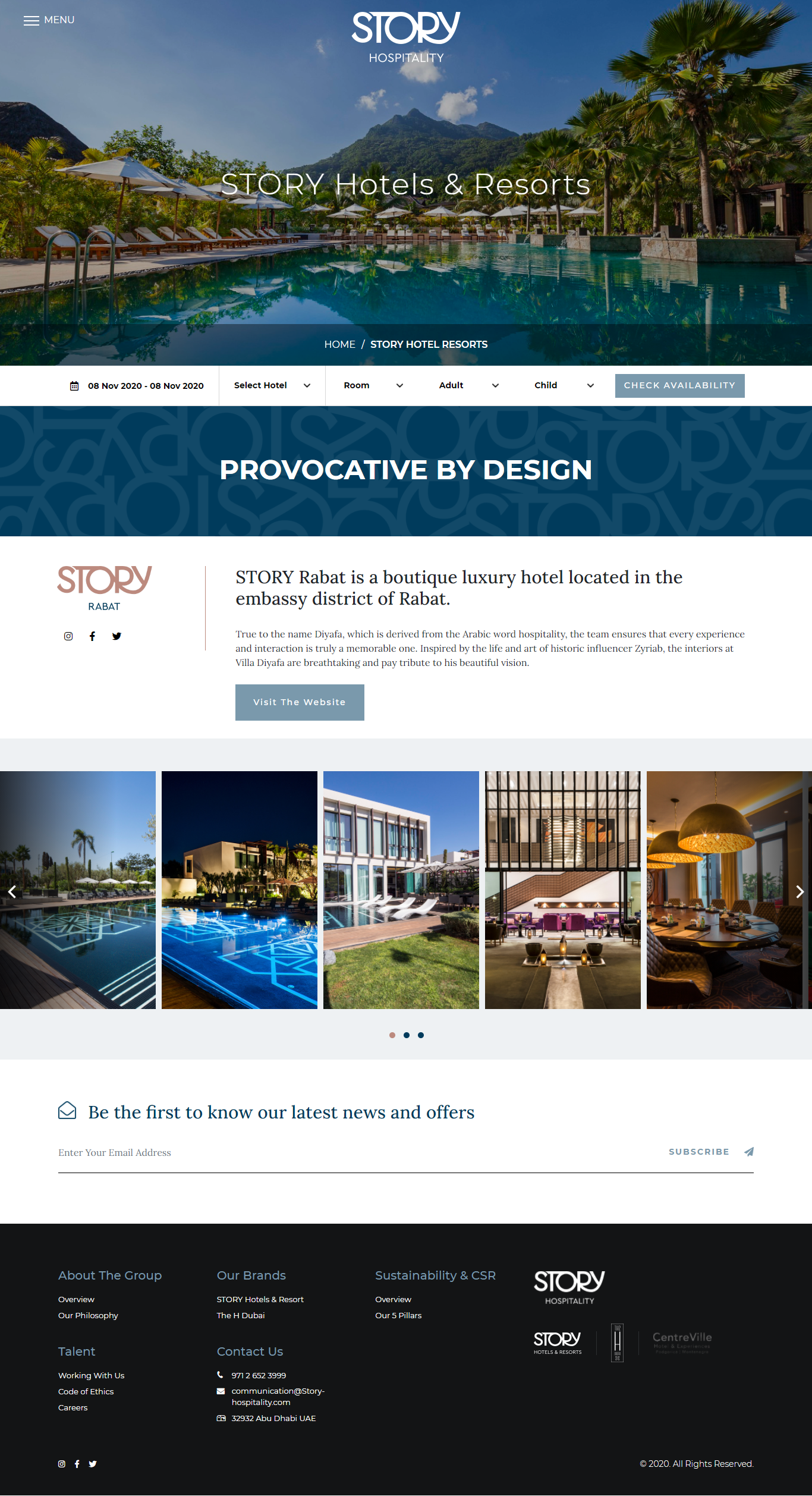 Need a quote? Just ask ..
Stay Plugged
Subscribe to our newsletter and stay updated on the latest design stories, new projects and case studies.