The Hotel is designed by the renowned Architecture Studio, which has also created prestigious buildings such as the European Parliament in Strasbourg and the Onassis Cultural Centre in Athens, Form Hotel is Design Hotels™ first property in the Middle East. The hotel is built with style in mind. with. a contemporary feel and sleek finishings. The Look of the hotel had to be reflected on the website as well. Nexa designed the website on WordPress, with a creative look, that matches the hotels interior. The result was a stylish contemporary website for its counterpart - The Form Hotel.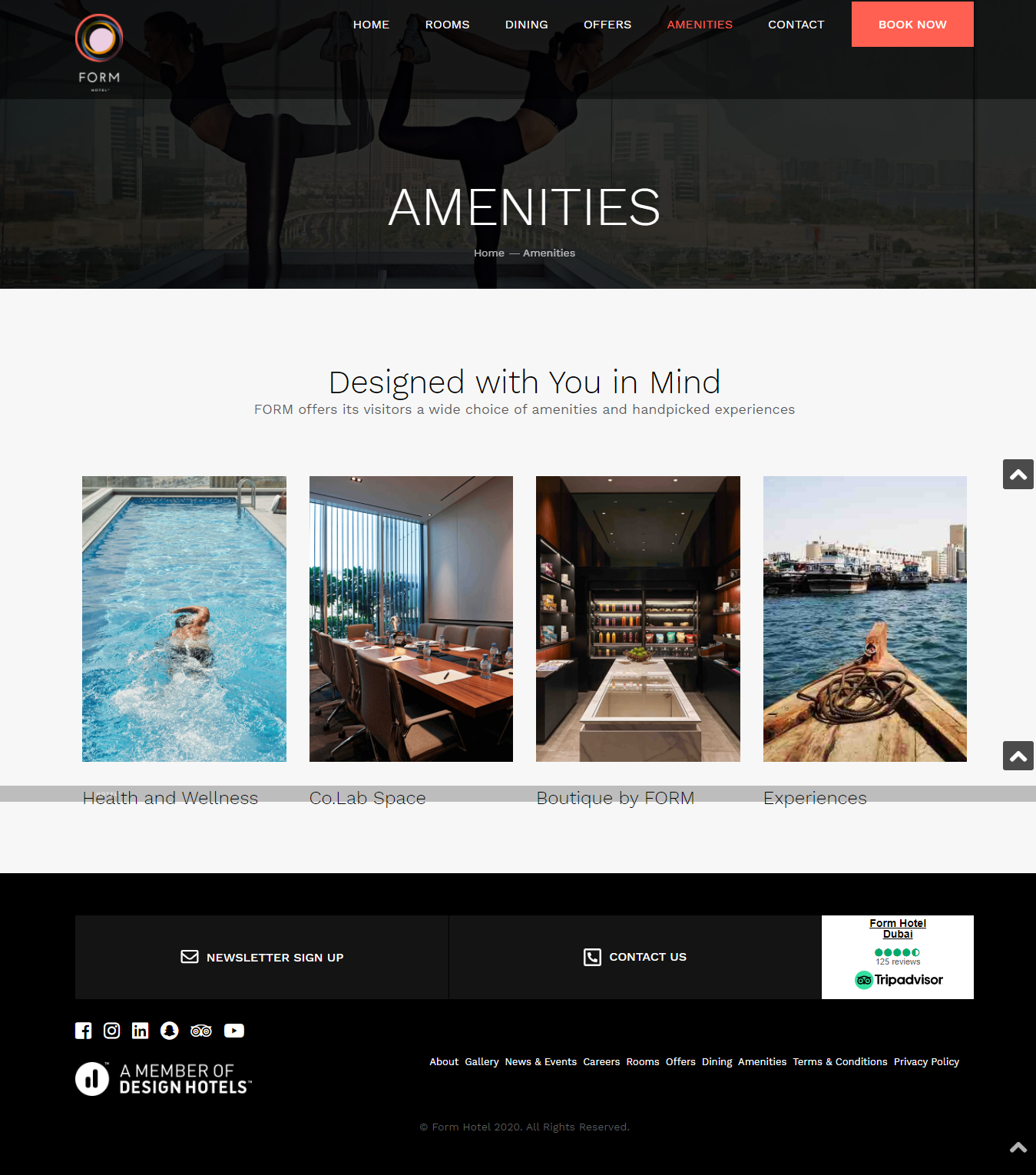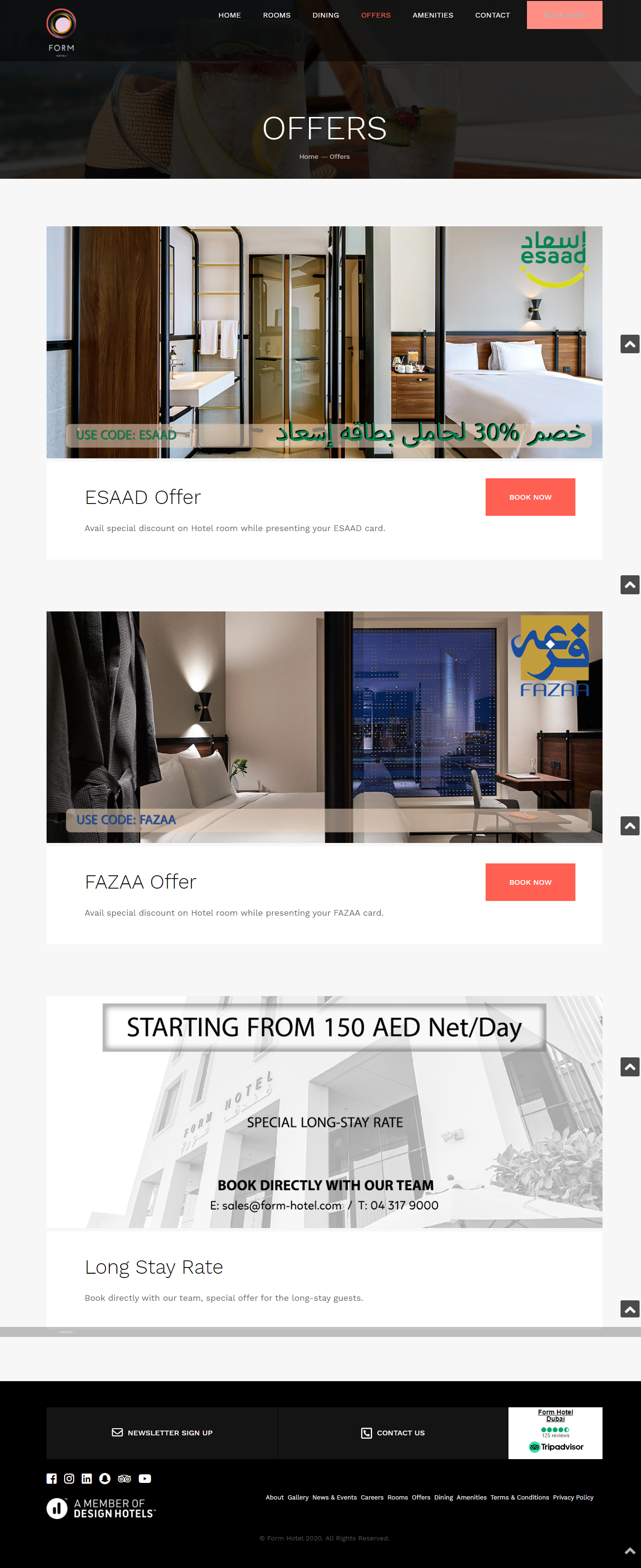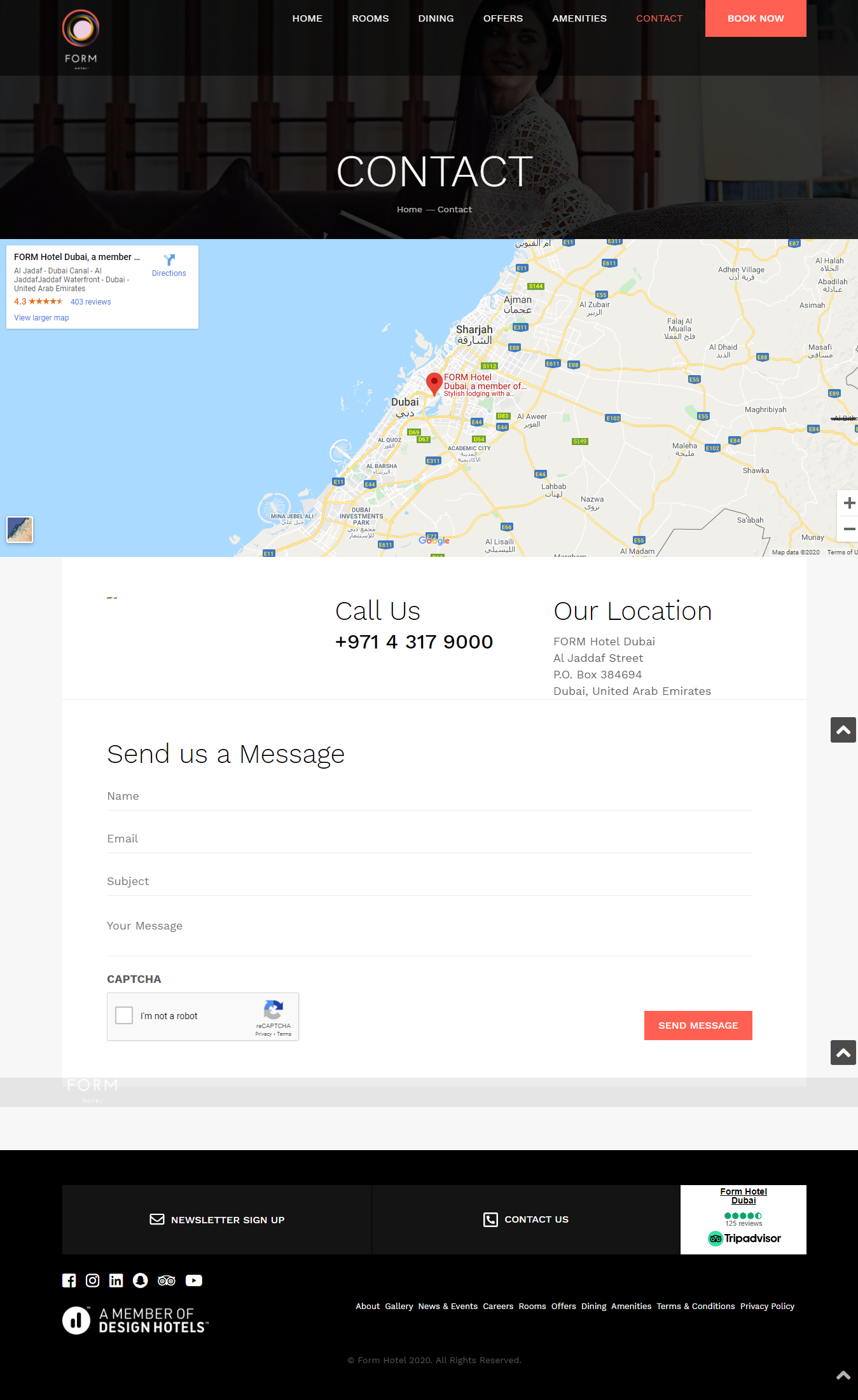 Need a quote? Just ask ..
Stay Plugged
Subscribe to our newsletter and stay updated on the latest design stories, new projects and case studies.