Euro Systems Group has become a leading choice of architects and designers across the entire World. The group specializes in Interior, Exterior, Passive Fire Protection along with Aluminum and Glazing. The division of Fire Fighting required its own website. The website was custom designed and built on WordPress. The design had to follow a certain level of consistency with the sister division websites but also have its own identity;. The task was accomplished and allows users to view all the Fire Fighting can offer.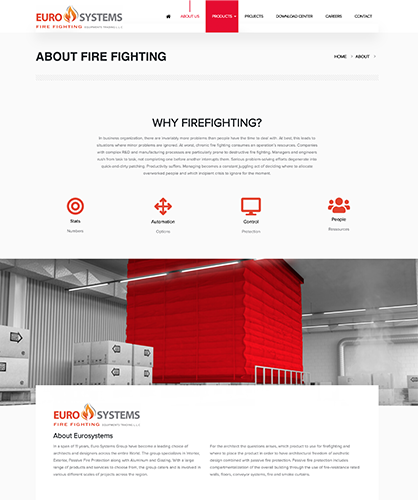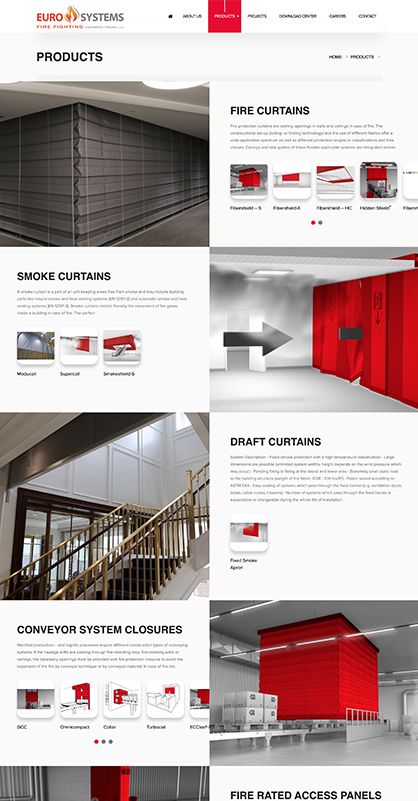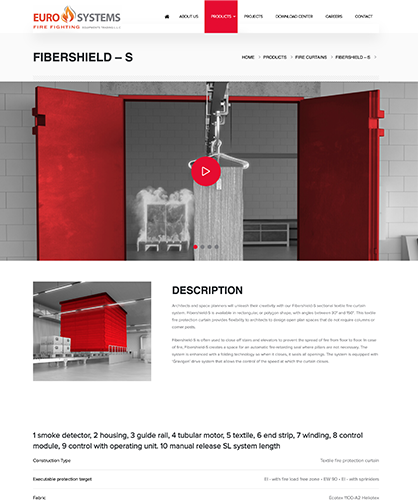 Need a quote? Just ask ..
Stay Plugged
Subscribe to our newsletter and stay updated on the latest design stories, new projects and case studies.