CUE Podgorica is a Hotel under the CUE brand from Story Hospitality. Nexa has had an established relationship with Story Hospitality and resorts, which required the creation of the new Cue Podgorica hotel. Key aspects were to ensure the branding was fully aligned, and a restructuring of the previous site, to ensure full engagement with the user and to push for direct bookings.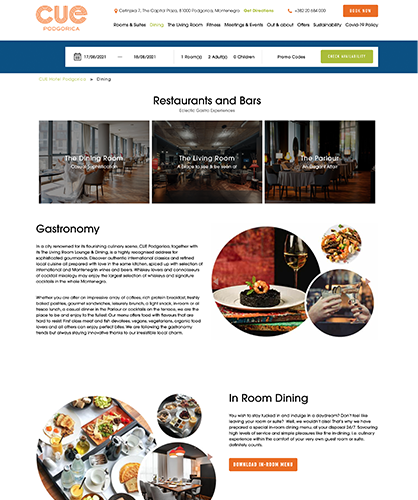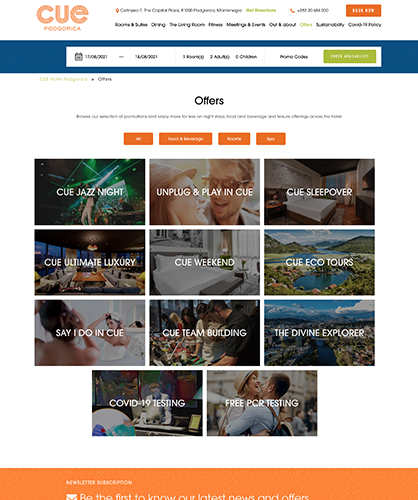 Need a quote? Just ask ..
Stay Plugged
Subscribe to our newsletter and stay updated on the latest design stories, new projects and case studies.