Appetite wanted to showcase their business and food products in order to increase awareness of the company and the various services they provide. We felt that a clean looking website with visually stimulating food photography would work best for them, after all, we're often told that consumers today eat first with their eyes and then their mouths!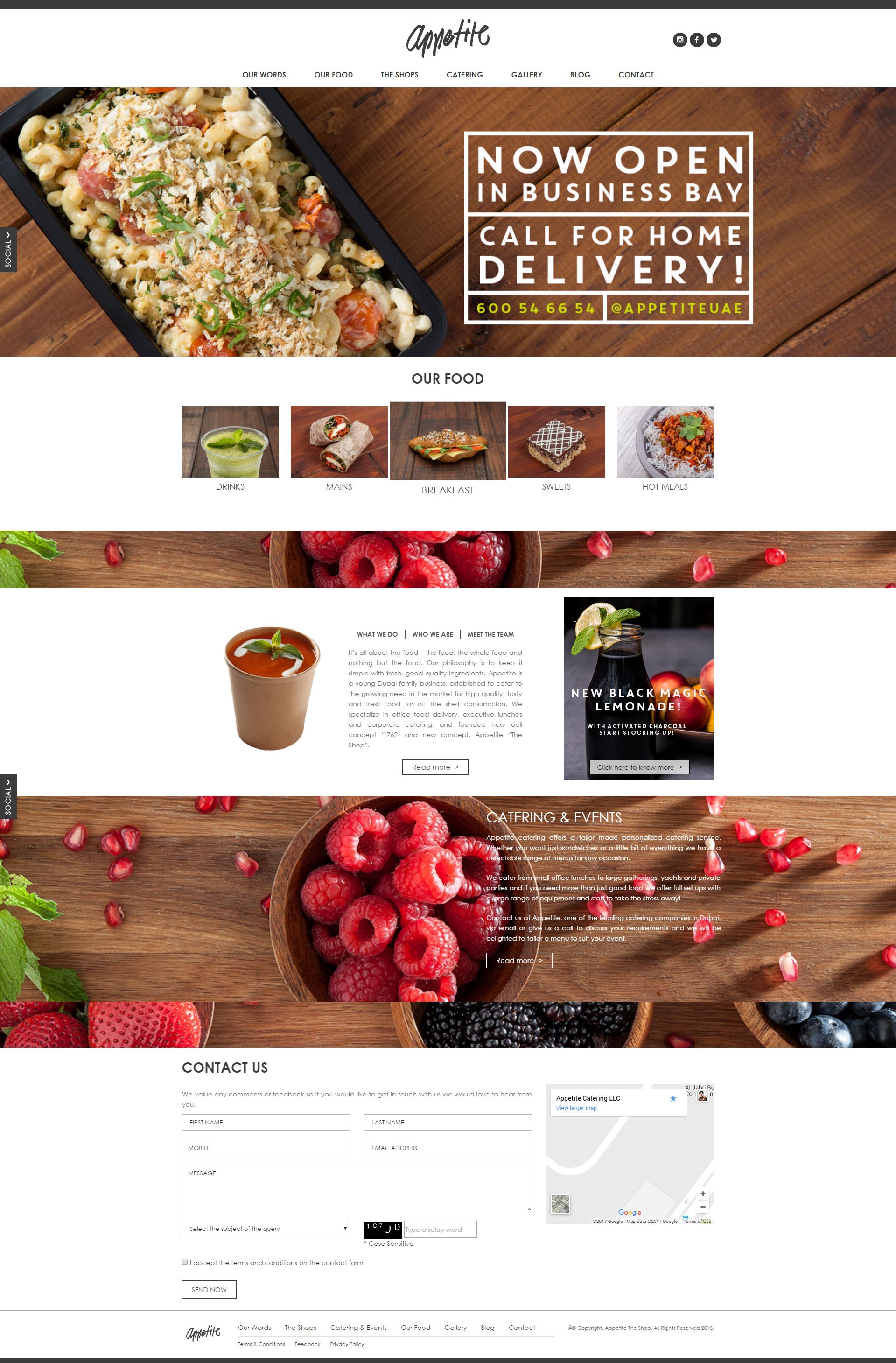 Need a quote? Just ask ..
Stay Plugged
Subscribe to our newsletter and stay updated on the latest design stories, new projects and case studies.