One of the oldest educational schools in the UAE, covering the education of school children form 3-18 years old, in the curriculums of The IB PYP (International Baccalaureate Primary Years Programme), the IB MYP (International Baccalaureate Middle Years Programme), the Cambridge IGCSE (International General Certificate of Secondary Education), the IB DP (International Baccalaureate Diploma Programme) and Cambridge A Levels. Nexa reviewed their current digital landscape and performed interviews with the key stakeholders to understand their needs. A new website was created, covering all the aspects that were required, with a key requirement - Lead generation and conversation. In the lead up to the new facility being opened, Nexa ensured that new students were enrolled via campaigns and the website.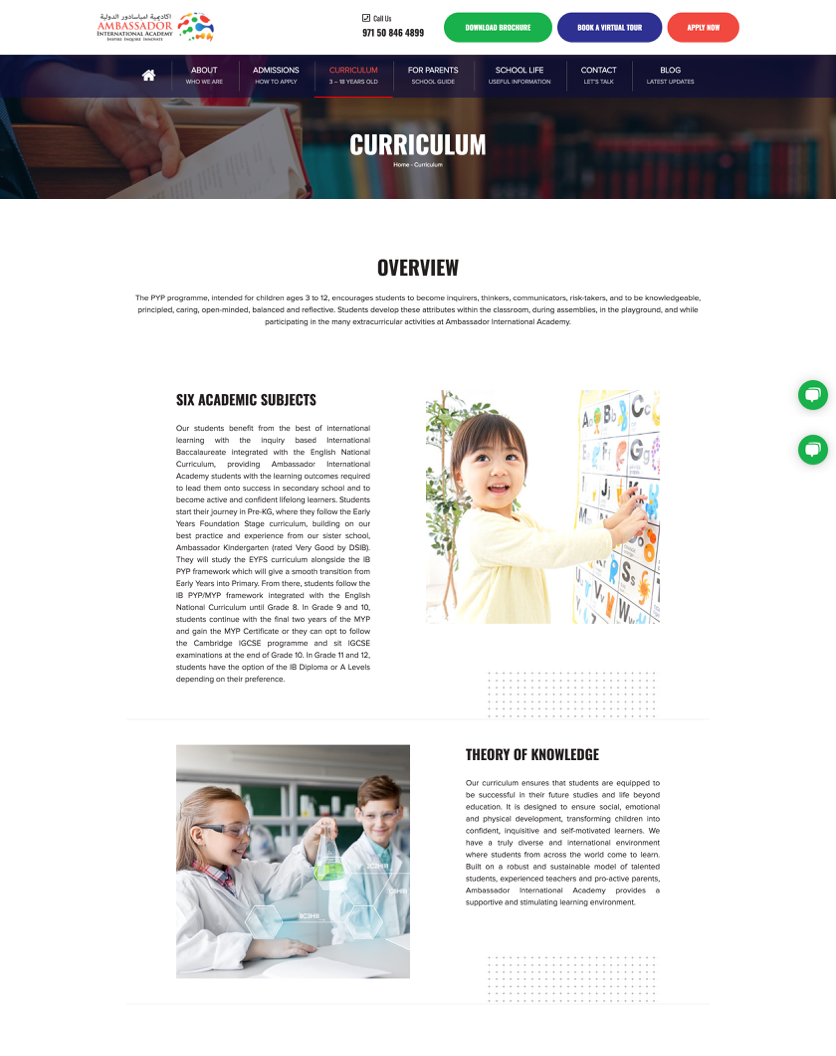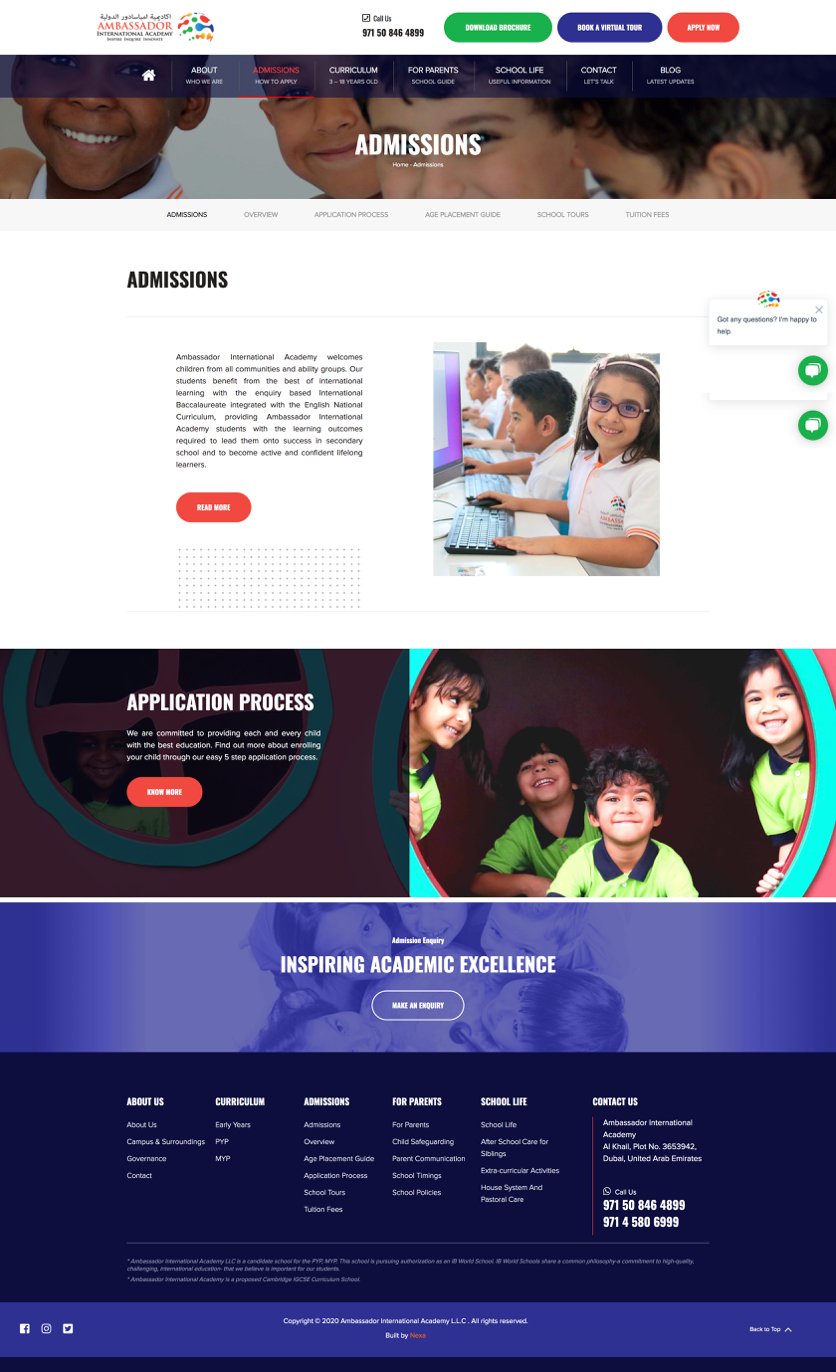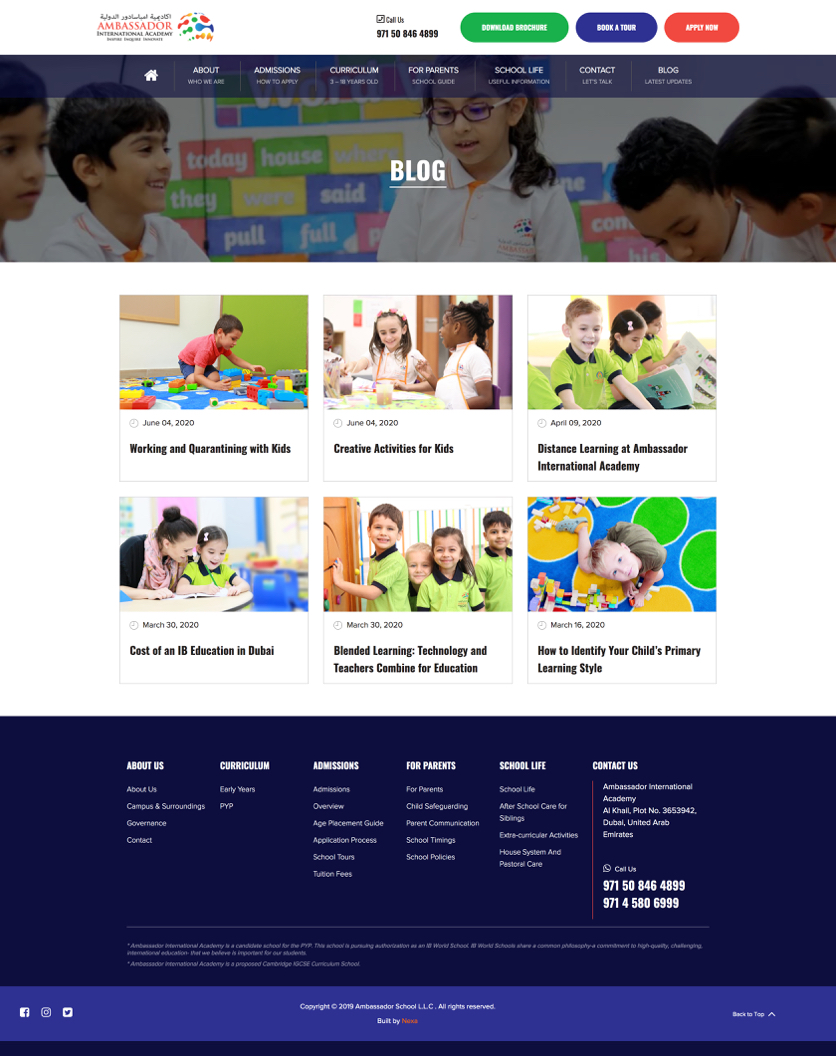 Need a quote? Just ask ..
Stay Plugged
Subscribe to our newsletter and stay updated on the latest design stories, new projects and case studies.