Hi-Force is the UK's leading designer, manufacturer and supplier of hydraulic tools. Catering to a wide variety of industries, the product range comprises over 2,000 products including hydraulic cylinders, pumps, jacks, toughlift jacking systems, torque tools, bolt tensioners, hydrotest pumps, puller kits, crimpers and cutters, nut splitters, flange spreaders and other industry related products. Nexa has been working with Hi-Force for several years, by initially creating their custom designed and developed .NET website, but also providing ongoing maintenance. Through various analytic data acquisition and analysis and heat mapping, Nexa has also changed the interface for Hi-Force to increase customer engagement and lead generation.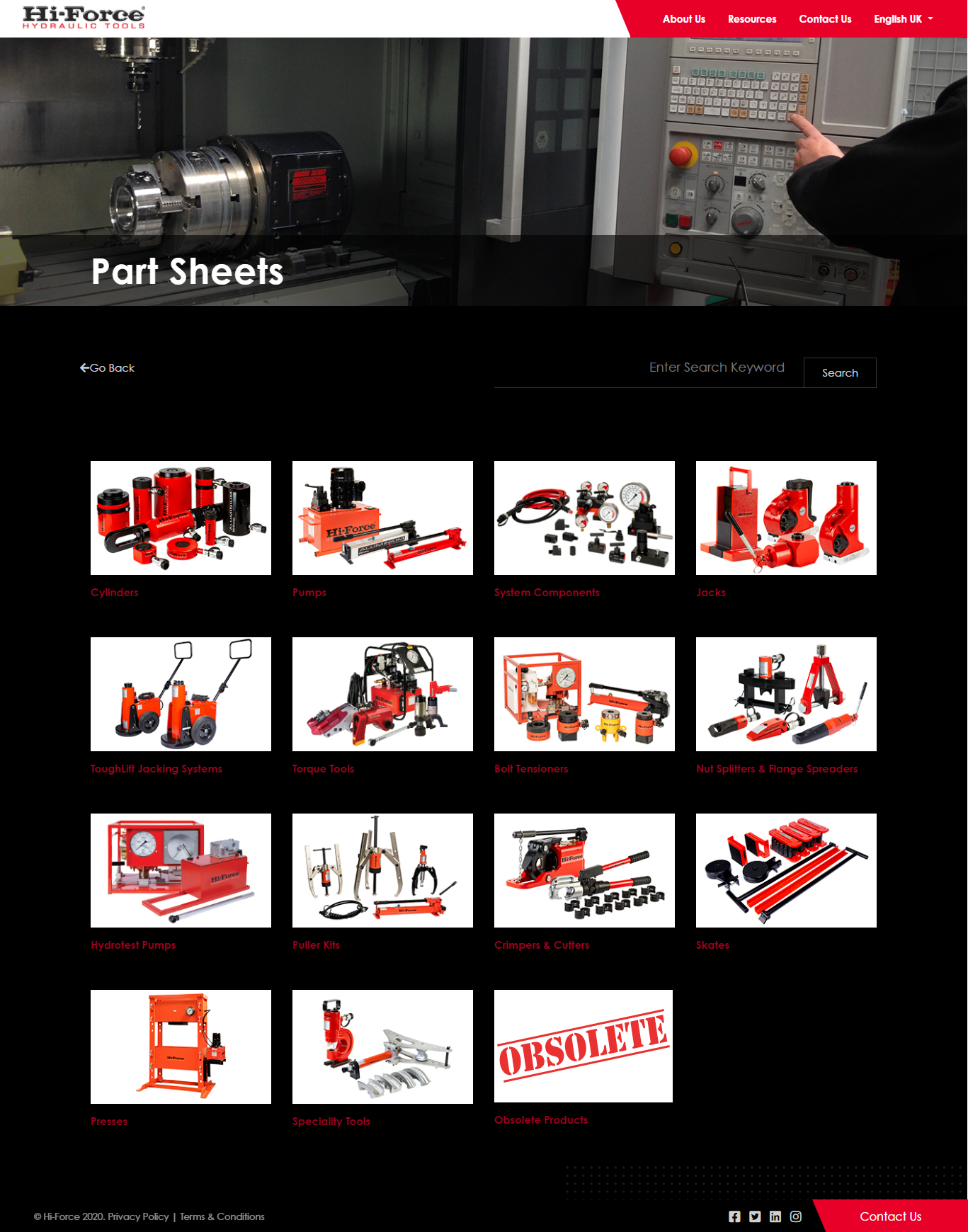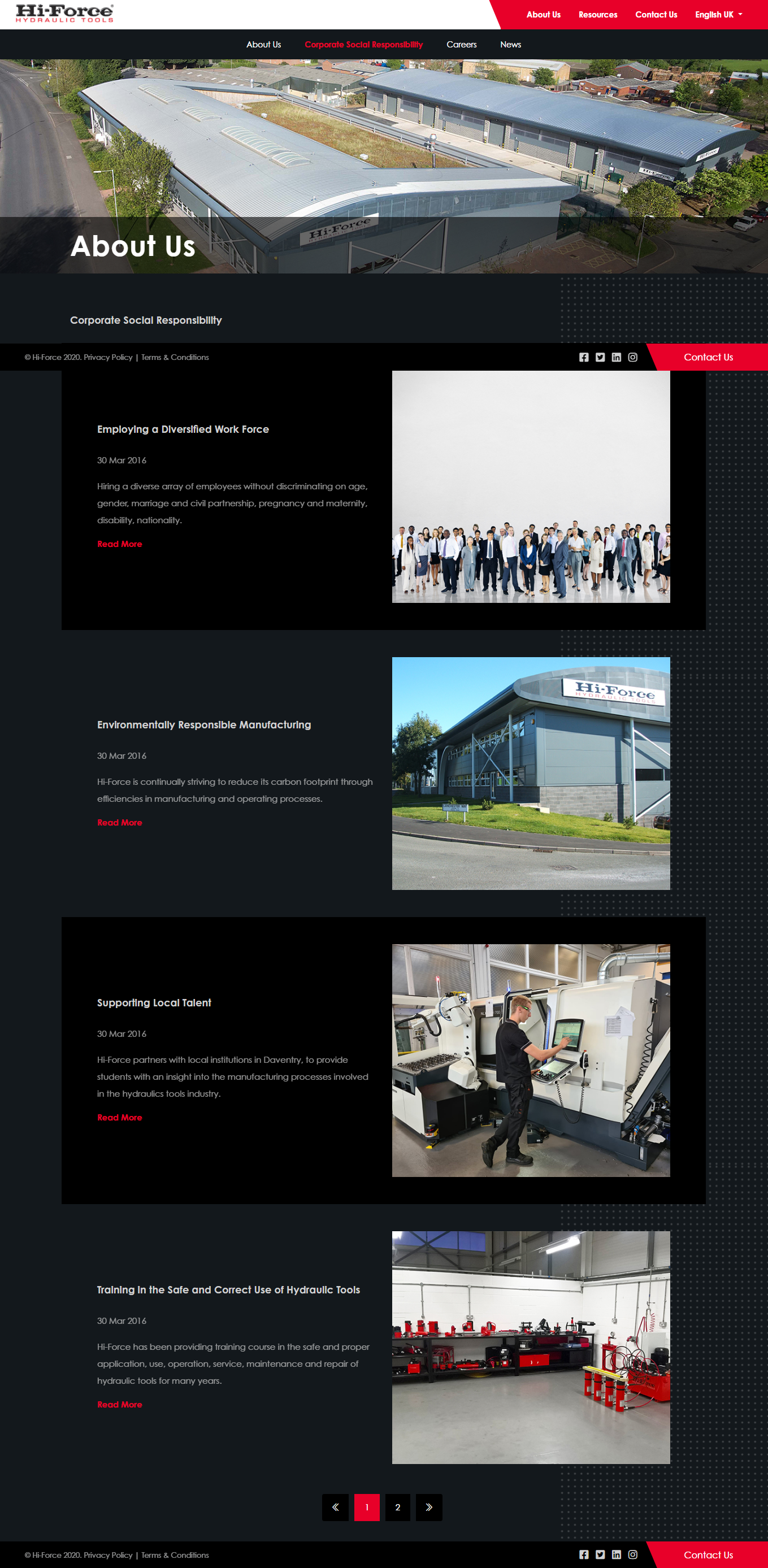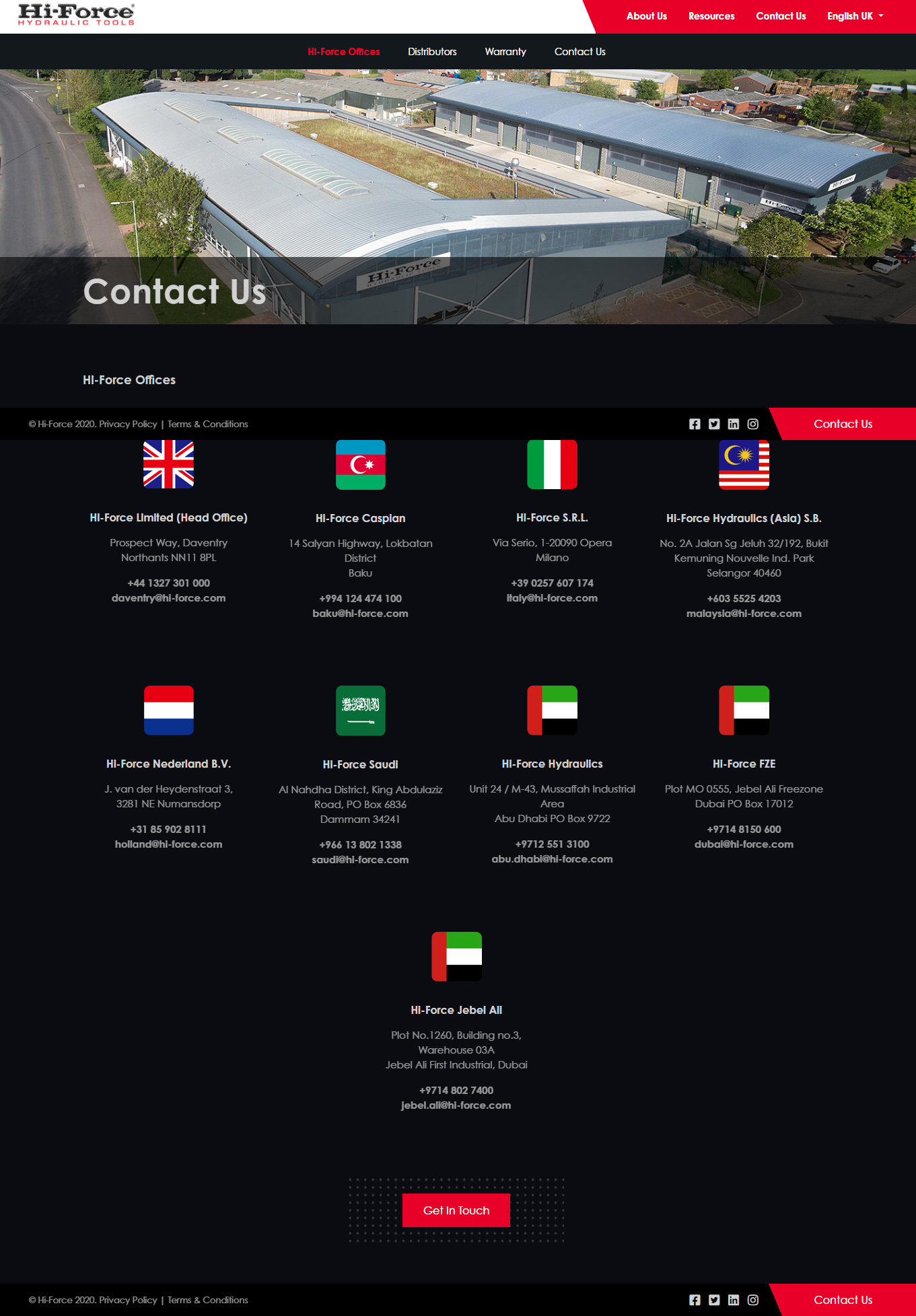 Need a quote? Just ask ..
Stay Plugged
Subscribe to our newsletter and stay updated on the latest design stories, new projects and case studies.